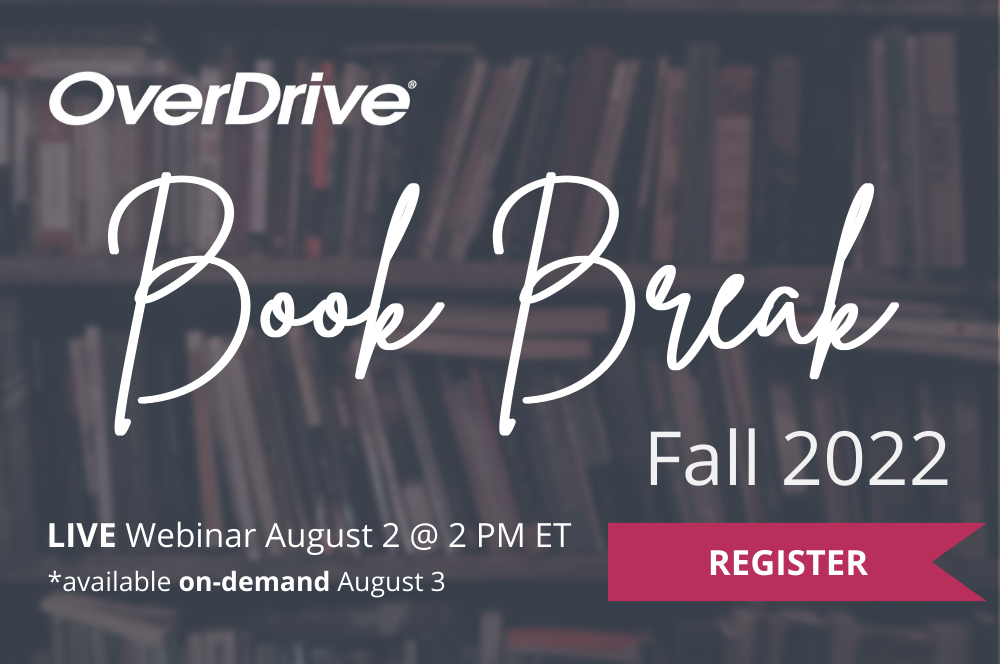 Hear about the hottest under-the-radar reads in our Fall Book Break webinar!
By Marisa Arancibia, Digital Content Librarian
Although August signals the end of summer, it's also the beginning of many wonderful things—apple cider, gorgeous red and orange leaves, pumpkin patches, and Halloween, but here at team OverDrive, what we're really excited for is the mountain of amazing books coming our way!
Join us at our Fall Book Break webinar on August 2nd at 2 p.m. ET, to hear about the hottest under-the-radar reads coming out this fall from our book-fanatic librarians Jane, Kristin, Shelia, and Marisa. You'll learn about books that span many ages and genres, from magical fantasy to spine-chilling horror, swoon-worthy romance, and adventurous histories.
We've been counting down the days to our favorite season, and, as we've counted, we've attended numerous publisher presentations, webinars, conferences and more, researching and reading in order to bring you the best of the best and make your collection development not only fun, but hopefully exciting as well!
With so many thrilling reads in our TBR piles, we hope that you find many new titles and authors to add to your own—even if your piles were already precariously high, we can't wait to share these finds with you!
Tags In
Browse blog and media articles