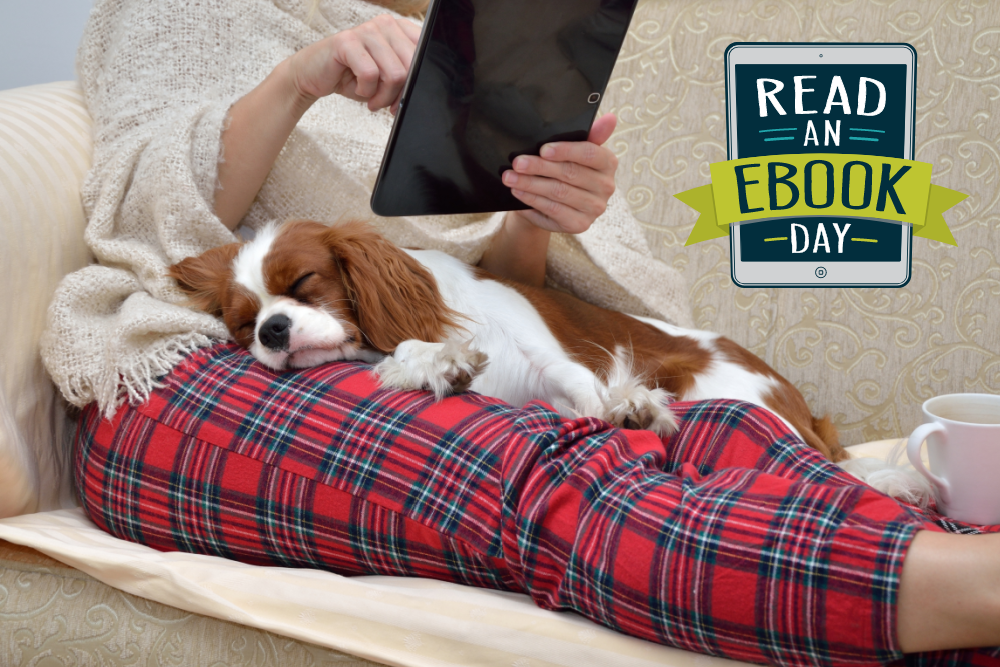 What are you reading for Read an Ebook Day?
Read an Ebook Day is only a couple days away and we can't wait to spend the day curled up on the couch with an ebook. Ebooks have been loved by libraries and readers for years, but over the last few years in particular, digital libraries have played a pivotal role in keeping libraries connected to their communities through ebooks, audiobooks, magazines, Libby Extras, and more!
This year, every checkout* made on Read an Ebook Day (Sept. 18) will result in a donation to Room to Read. Founded in 2000, Room to Read helps children in historically low-income communities develop literacy skills and a habit of reading.
What Team OverDrive is reading for Read an Ebook Day
Recently, our Professional Book Nerds sat down with members of Team OverDrive to find out what everyone will be reading to celebrate the holiday. Listen to the episode here and check out the list of titles below to add them to your own TBR!
Secretly Yours by Tessa Bailey
The Shadows Between Us by Tricia Levenseller
How to Sell a Haunted House by Grady Hendrix
Marple by Agatha Christie, et al.
Hide by Kiersten White
Oleander Sword by Tasha Suri
I Hope This Finds You Well by Kate Baer
Mexican Gothic by Silvia Moreno-Garcia
Dance of Thieves by Mary E. Pearson
A Court of Silver Flames by Sarah J. Maas
The House Across the Lake by Riley Sager
Nona the Ninth by Tamsyn Muir
The Final Empire by Brandon Sanderson
Terms of Enlistment by Marko Kloos
So Happy For You by Celia Laksey
Crown of Midnight by Sarah J. Maas
Oceans Echo by Everina Maxwell
Winter's Orbit by Everina Maxwell
A Night In the Lonesome October by Roger Zelazny
The Girl From the Sea by Molly Knox Ostertag
Love on the Brain by Ali Hazelwood
The Love Hypothesis by Ali Hazelwood
True Biz by Sarah Novic
We hope you'll join us in celebrating Read an Ebook Day on September 18th! Be sure to use the hashtag #ebooklove on social to let everyone know what you'll be reading and for a chance to win exciting prizes.
*Checkouts from the Libby, Sora and OverDrive apps will be included in the total checkouts for the donation.
Browse blog and media articles