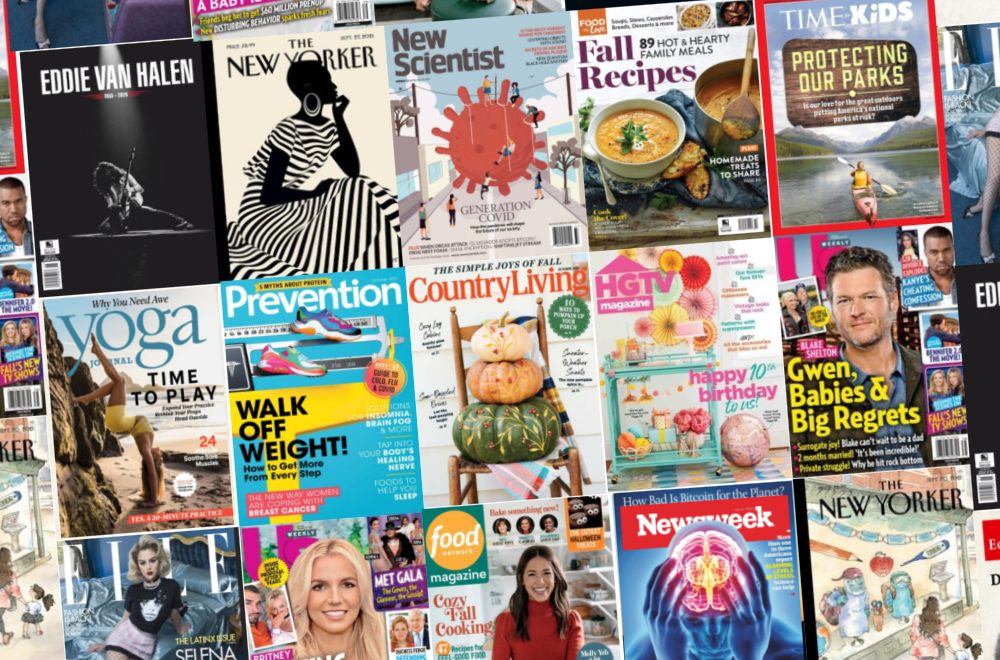 10 reasons to add OverDrive Magazines to your digital collection today
Since we introduced the new OverDrive Magazines package last December, so many of our public library partners have seen success with this exciting content offering. By adding OverDrive Magazines, you can diversify your collection and reach every reader. These titles are available as an "all-in" plan, which means that partners pay a set price and receive all magazines currently available, along with any new magazines that we add for the duration of their subscription.
Whether you're new to the service or getting ready to renew, now's a great-time to go all in with OverDrive Magazines. Just visit the Simultaneous Use section of Marketplace to get started.
Here are 10 reasons why you should add OverDrive Magazines to your digital collection today:
Provide your patrons access to over 4,000* magazine titles, including over 100 titles in Spanish, Chinese and several other languages.
Think OverDrive Magazines are just for adults? Think again! We have dozens of magazines for kids and teens, including Time for Kids.
All issues are unlimited simultaneous use with no circulation caps, even on popular titles like Newsweek.
Magazines are enjoyed via our award-winning Libby app alongside the ebooks and audiobooks you already offer, expanding discovery of magazines and streamlining your patrons' user experience.
Any new titles we get during your subscription period will be automatically added to your collection — at no additional cost.
Patrons have access to three years of back list content so they can read issues they may have missed.
You can curate magazines just like ebooks and audiobooks, and feature them on the homepage of your digital library.
Magazines don't count toward checkout limits, so patrons can have dozens of issues checked out at a time.
Libby's notification feature allows patrons to be alerted about new issues as soon as they arrive.
With Article View in Libby, patrons can resize the text for a more customized reading experience.
*Title availability may vary based on geographic region
OverDrive Magazines are available in the Simultaneous Use model under the Shop tab in Marketplace. Please contact your Account Manager with any questions.
Already have OverDrive Magazines?
Promote magazines to your users with this marketing kit from the Resource Center.
Browse blog and media articles