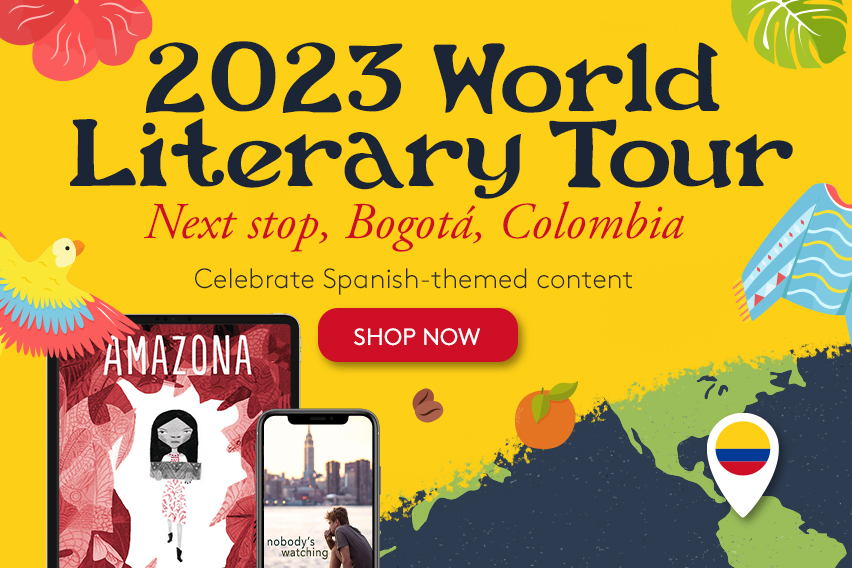 Welcome to Bogotá, Colombia – the next stop on our World Literary Tour!
Our World Literary Tour continues, this time with a stop in Bogotá, Colombia!  
Nestled in the Andes Mountains, Colombia's lively, sprawling capital of 8 million residents is one of the most vibrant in South America.  
Colombia's most influential writer, Gabriel García Márquez, wrote his first novel in Bogotá. He pioneered the literary Latin American Boom of the 1960s and 1970s, eventually earning the Nobel Prize in Literature in 1982. 
Bogotá's literary landscape
In the early 1990s, Gabriel García Márquez adapted the book Maria for television. Written by fellow Colombian author Jorge Isaacs, Maria is a longtime favorite read of a member of Team OverDrive from Colombia – and it started with that television adaptation. He was too young to watch the telenovela alongside his aunts and grandmother, but he was encouraged to read the book Maria.  
"The impact of Maria is ever lasting," he says. "Anytime I read it, it transports me back to my childhood years." 
Visit Marketplace to learn more about Bogotá, and to shop titles about Colombia, the country's culture and history, and titles written by Colombian authors.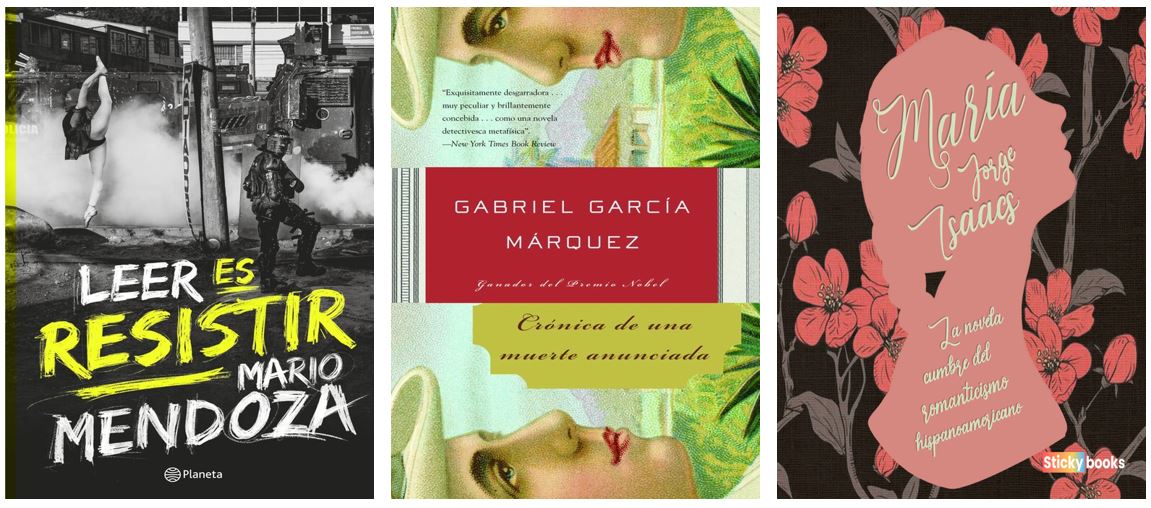 Save on Spanish language content
In 2022, circulation of Spanish language titles at public libraries in North America increased 19 percent year over year. Meet the needs of the Spanish speakers in your community with our Spanish Language Sale! Between now and May 30, you can save up to 50% on thousands of titles. Update your digital collections with bestsellers and classics, history and culture titles, translated works, kids and teens content, language learning, and so much more. See all titles on sale here. 
To help you get started, we've put together the following lists: 
Enjoy Spanish cinema with Kanopy

Kanopy's selection of Spanish language films include recently added titles, Mexican cinema, South American cinema and more. Visit Kanopy to see available Spanish language films. 
Interested in adding more international films to your digital collection? Check out the World Cinema Kanopy PLUS Pack! Kanopy PLUS Packs are new streaming video bundles that feature hand-curated collections of unlimited use titles all for one fixed price. The World Cinema PLUS Pack is a selection of recent theatrical hits and critically acclaimed classics that span various cultures.   
Don't have Kanopy yet? Visit the Kanopy website to learn more about adding this streaming video service to your digital library. 
Browse blog and media articles