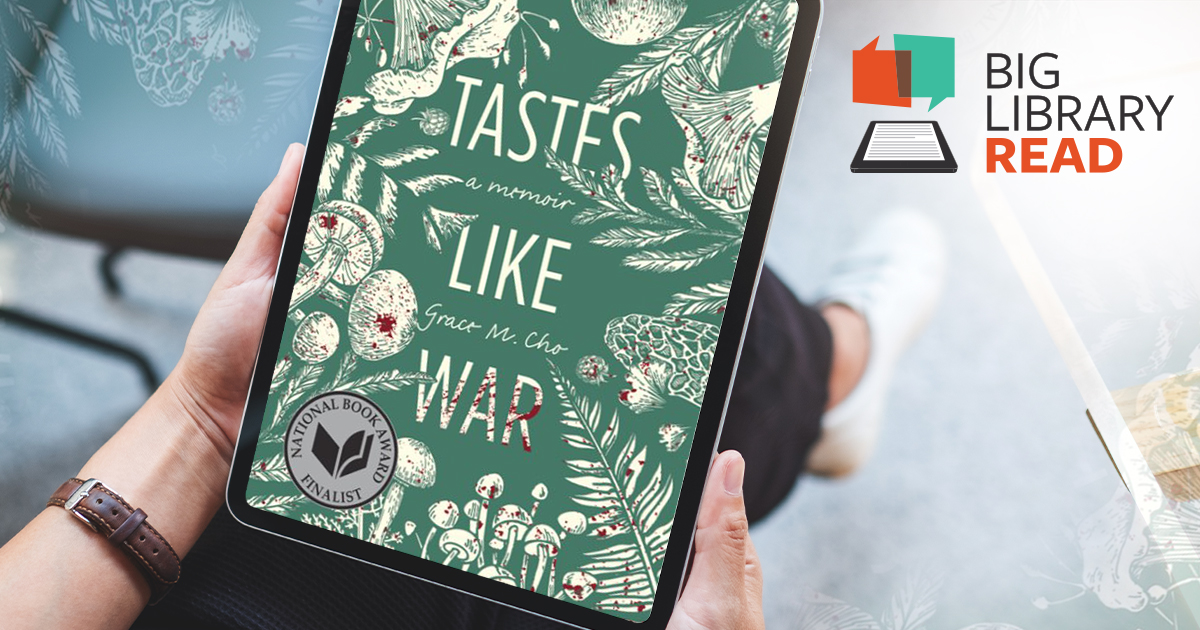 Big Library Read is here! Get the free marketing kit.
It's Big Library Read time! Between now and May 17, 2023, readers can check out the ebook and audiobook of Tastes Like War by Grace M. Cho through Libby and Sora.  
Winner of the 2022 Asian/Pacific American Award in Literature and a finalist for the 2021 National Book Award for Nonfiction, Tastes Like War is a about a daughter's search through intimate and global history for the roots of her mother's schizophrenia. In her mother's final years, Grace learned to cook dishes from her parent's childhood in order to invite the past into the present, and to hold space for her mother's multiple voices at the table. And through careful listening over these shared meals, Grace discovered not only the things that broke the brilliant, complicated woman who raised her—but also the things that kept her alive. 
Promote Big Library Read to your community
If you're a library or school partner looking to promote BLR to your users, download our free marketing materials to access social media graphics and suggested social media posts. On the BLR website you'll also find a letter from the author and a reading group guide you can use to facilitate discussion at your library.  
After they have finished Tastes Like War, readers can join the conversation by visiting our discussion board and sharing their thoughts.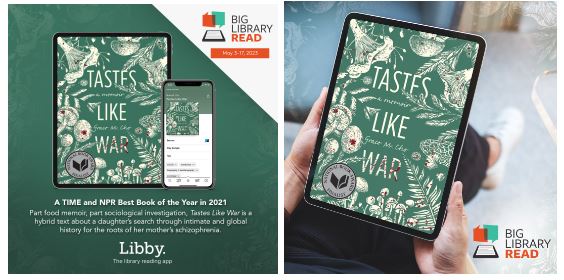 Tags In
Browse blog and media articles