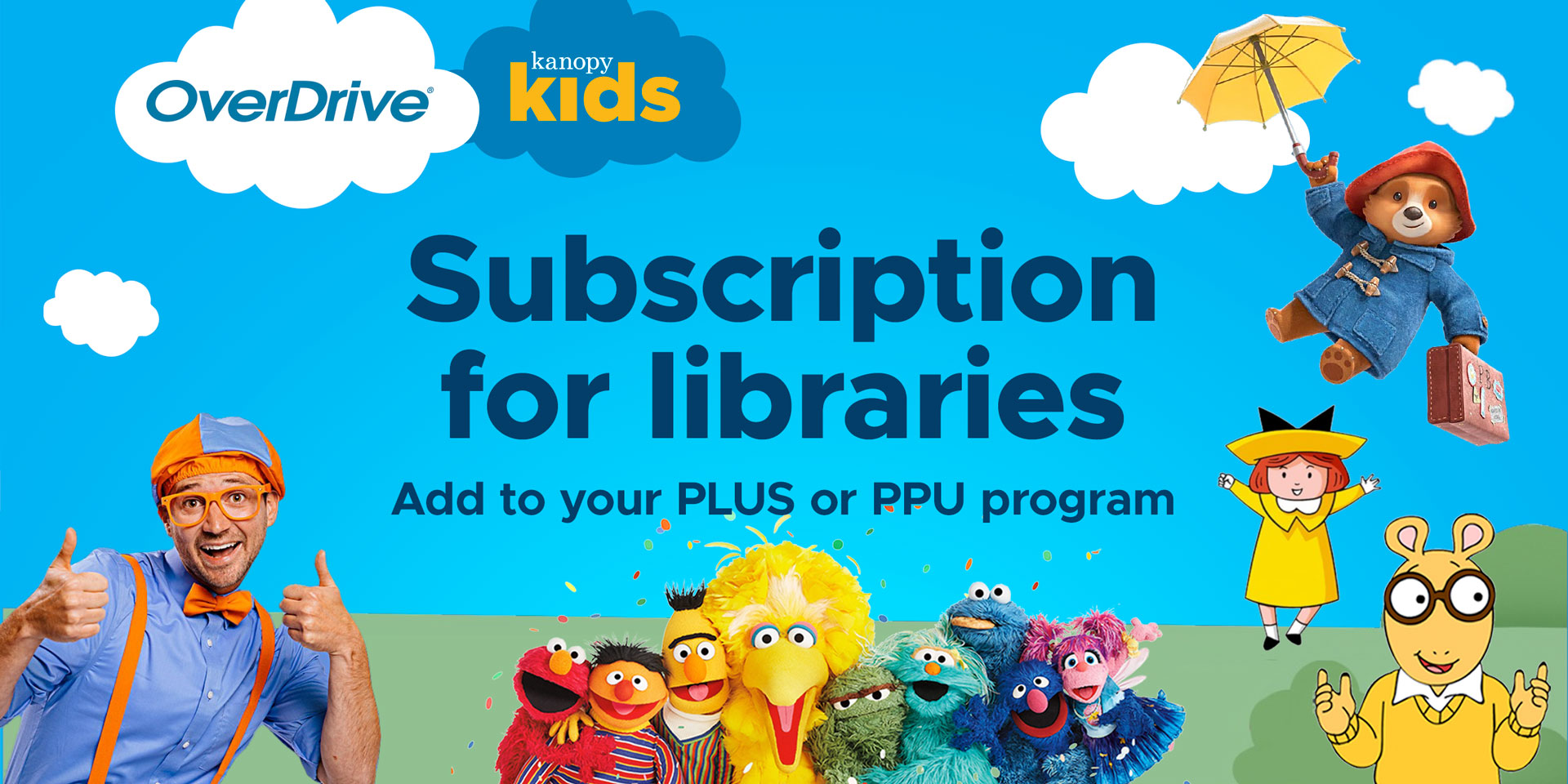 Encourage the children in your community to watch, learn, and grow with Kanopy Kids
Kanopy Kids is the safe, educational, and parent-trusted streaming platform created with children at the center of our programming. And now, Kanopy Kids is available as a subscription when added to a Kanopy PLUS Pack or Pay–Per–Use program.  
With Kanopy Kids, you can give the children in your community unlimited, simultaneous use access to family-friendly films.  
What's included in Kanopy Kids? 
With over 2,000 films and growing, Kanopy Kids provides a wealth of streaming video content that is age-appropriate and safe for kids, including:  
Favorite, Beloved Characters like Paddington Bear, Madeline, the whole gang from Sesame Street, Blippi, and the Berenstain Bears are just a sample of the worlds waiting for youngsters and tots.  
Read Along Storybooks encourages literacy and learning languages all in a playful and familiar format for little ones. Notable stories by Vooks, Highlights, and Signed Stories spark interest in reading in fun and unique ways.  
Storytime with books by Mo Williams, Weston Woods, Maurice Sendak, and countless others bring their authors' and your kids' imaginations to life from the book onto the screen.   
PBS Kids, a flagship supplier, provides favorites like Elmo, Arthur, Daniel the Tiger, Curious George, and Molly of Denali. Plus, educational favorites like Wild Kratts, Sid the Science Kid, and Reading Rainbow make exploring the world through math, humanities, and reading an amusing excursion. 
Add Kanopy Kids today!
Kanopy Kids is an add-on package that must have at least one PLUS Pack or Pay-Per-Use Plan attached. Combine with Easy Watching or Favorites PLUS Packs for streaming video content families will love.  
Visit Kanopy to get started! 
Tags In
Browse blog and media articles