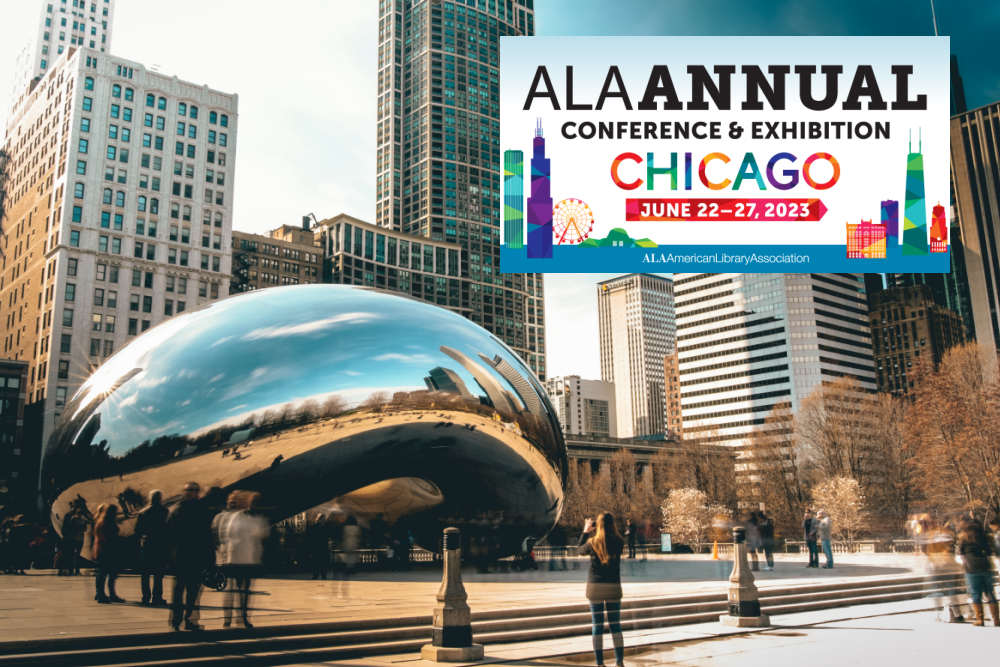 Headed to ALA Annual in Chicago? Visit us in Booth #4025!
This week, the library world will be gathering in the Windy City for the annual American Library Association (ALA) conference. Members of Team OverDrive will be there, sharing updates about Libby and our new patron interests dashboard, exciting news from Kanopy and TeachingBooks, and more! 
Visit Booth #4025 to learn all about the services and features we have available for you to engage readers of all ages, along with examples and best practices for putting them into action in your library. 
OverDrive presentations at ALA Annual 
Forward Together: How Libraries Maximize Success with New Tools & Services
Learn how together we can help you identify and prioritize underserved audiences. Discover how new lending models, content and digital solutions will increase your reach and lower costs. Also, join us to see how you can drive engagement with library-customized communication tools.  
Best Practices in Marketing & Outreach to Reach New Users with Libby
Take away best practices for marketing and outreach to learn about new ways to engage readers and raise awareness and usage of Libby through the Resource Center, custom marketing for your library, and much more.  
Kanopy presentations at ALA Annual
Best Practices: Promoting Kanopy to the Community
Find out how libraries are embracing and leveraging digital resources to strengthen engagement with the community and increase patron awareness of their video catalog. 
Maximize Streaming's Reach with a Strategic Multi-Model Approach
Libraries are finding improved methods to meeting patron streaming needs. By leaning into a hybrid approach through pay per use and subscription bundles —along with applying best practices from other library resources—librarians can expand their reach with minimal effort. Join Kanopy as they share partner experiences in implementing a multi model approach to increase access and alleviate challenges. 
TeachingBooks presentations at ALA Annual
Book Hooks that Bring Children's and YA Books to Life: Introducing TeachingBooks
Enrich library programming and book promotion with book hooks from TeachingBooks. Video book trailers, read-along audiobook performances, book-related games, and QR Code shelf talkers immediately engage your readers with digital connections to books and authors. 
New to TeachingBooks: First Impressions and Immediate Enrichment for My Readers
School library partner Sheila E. Michaels will share insights about her own experiences going from a novice to noteworthy user of TeachingBooks, enriching book connections for her students, teachers, and families. 
If you're going to be in Chicago, be sure to stop by Booth #4025 to learn about our latest developments and to say hello to Team OverDrive! 
Tags In
Browse blog and media articles