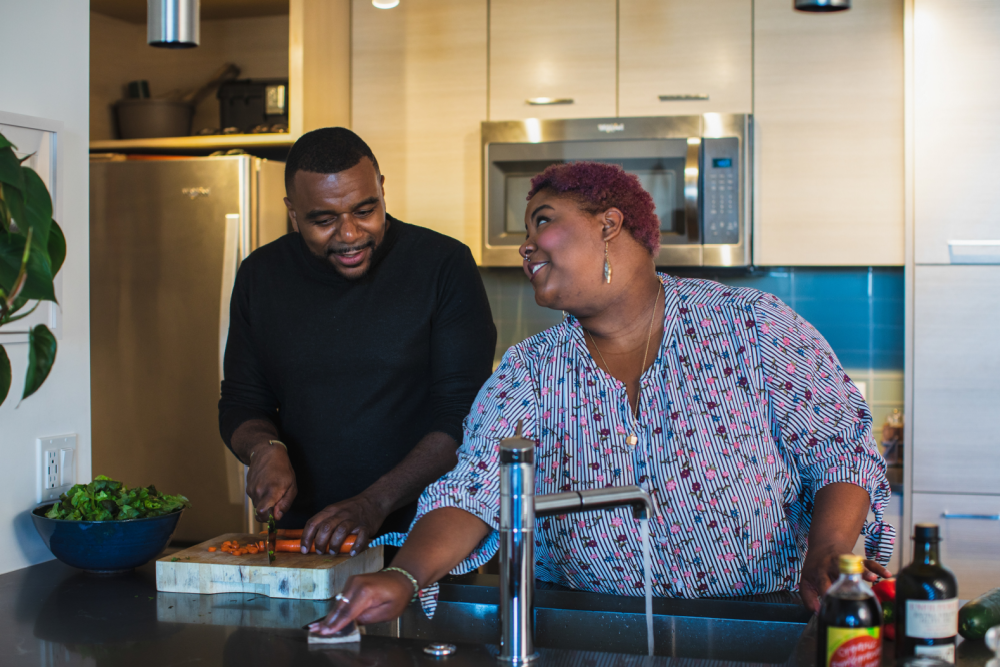 Cookbooks for the Holidays
By Meghan Volchko, Digital Content Librarian
Now that Halloween is over, we can really get down to the business of the (actual) best time of the year. That magical time between mid-November and New Year's is really the absolute most amazing time of the year. All of the best holidays, time to be with family and friends, and the best thing of all: FOOD.
All season long, if I'm not cruising around looking at lights, I'm in my kitchen, trying to be the best host that I can be. With all of these great cookbooks in my pocket, thanks to my Libby app, I know that my holidays will be the best ever!
These cookbooks should help you and your patrons get into the season.
Books You Should Know About:
Gatherings: Casual Fancy Meals to Share by America's Test Kitchen
Buy the ebook here
Get ready to gather and host the party with the most important thing of all: great food!
From the publisher:
The cooks of America's Test Kitchen share how they entertain at home, with 140 recipes from simple to showstopping and airtight planning strategies
Toss out old rules of getting together and throw a dinner party so memorable and fuss-free that everyone will want to repeat it— even the host!
It's time to get excited about entertaining again. The cooks of America's Test Kitchen are shaking up the notion of what a dinner party is all about, stepping away from the test kitchen to reveal their favorite ways to entertain friends and family and sharing an all-new collection of personal recipes. After all, professional cooks want to chill out when hosting at home, just like everyone else.
Around the Board by Emily Delaney
Buy the ebook here
Every great holiday gathering starts with some tasty appetizers, and is there a better way to present these to your guests than on a beautiful board?
From the publisher:
It's really not about the board, or even how you style it…it's about the people and creating a grazing experience that's both simple and elevated at the same time. These epic boards will loved by everyone at the table!
With 50 inspiring boards that you would actually make, Around the Board is your go-to inspiration for gatherings of every size and type, no matter what time of year.
Bring out the beauty of winter with a Wainter Pairings board. Bold, rich flavors with pops of juicy color from pomegranate and citrus are the perfect antidote to dreary winters. Gatherings can go from drab to zesty with very little effort! When Springtime is screaming for a brunch gathering, there is a board for that, too. Al fresco dining and warmer weather are matched with a beautiful display of pastries, granola, bagels, cream cheeses, and colorful, fresh fruit. Whether it's for movie night, sleepovers, birthdays, holidays, Valentine's Day, or any unceremonious weekend night, this book offers recipes and ideas for every season and everyday occasions.
Annotated photography offers flexible tips for every element you see on the board. With substitution options and helpful shopping tips for brands and varieties, you can make any board work for you and your family.
The Friendsgiving Cookbook by Taylor Vance
Buy the ebook here
If you want to be sure to celebrate with all of those that you love in your life, be sure to check this one out!
From the publisher:
Revel in the yummy joy of Thanksgiving without the family drama.
Friendsgiving is everything you love about Thanksgiving without the things you dread, like nagging family members and awkward conversations. With The Friendsgiving Cookbook, you won't need to be a perfect host or spend days in the kitchen preparing. Instead, this easy-going cookbook will give you the insight and advice for creating a fun, unforgettable occasion, where eating and drinking with friends drama-free is top priority.
Release yourself from the tension and stress that typically accompany big family gatherings by starting your own annual Friendsgiving tradition with this indispensable resource full of tantalizing recipes for Graze All Day Appetizers, Potluck Main Attractions, No Meat Sides for No Meat Friends, and an Extra-Long Dessert Spread.
Vegan Holiday Kitchen by Nava Atlas
Buy the ebook here
Make sure that everyone at your table has a meal that they can enjoy, while still keeping to the traditional holiday favorites!
From the publisher:
Have yourself a happy vegan holiday! This exciting, inviting cookbook by veteran author Nava Atlas brilliantly fills the biggest gap in the vegan repertoire with more than 200 delectable, completely doable recipes for every festive occasion. Atlas, one of the most respected names in vegetarian and vegan cooking, addresses everything from Thanksgiving, Hanukkah, and Christmas —to celebratory brunches, lunches, dinners, potlucks, and buffets. Such mouthwatering dishes as Coconut Butternut Squash Soup, Green Chili Corn Bread, Hearty Vegetable Pot Pie, delicate Ravioli with Sweet Potatoes and Sage, and Cashew Chocolate Mousse Pie will convince even the most skeptical eater that vegan cooking is well worth celebrating.
Zingerman's Bakehouse Celebrate Every Day by Amy Emberling, Lindsay-Jean Herd, Lee Vedder, & Corynn Cosica
Buy the ebook here
You have not lived until you've had a tasty treat (or 12) from Zingerman's in Ann Arbor, MI, and now you can make these at home!
From the publisher:
This fun, spirited, and visually rich cookbook from the beloved Zingerman's Bakehouse contains a full gamut of recipes to mark life events, seasonal holidays, and celebrations, from birthdays and weddings to tailgating, Passover, Mardi Gras, Pi Day, and more!
The first Zingerman's Bakehouse cookbook was lauded by bakers of all levels for its carefully selected recipes that yield delicious results. Zingerman's Celebrate Every Day brings that same depth of knowledge, clear instructions, fun spirit, and range of favorite recipes. Within these pages are 80 meticulously tested, delicious, and fun recipes, with more than 100 photographs and spunky sidebars.
The cookies, brownies, cakes, pastries, pizzas, sweet and savory pies, soups, and stews in Zingerman's Celebrate Every Day are specially curated for the large and small events that add color and texture to our lives. Whether you're looking for a Pavlova for Passover or the perfect Kentucky Derby watch-party pie, this book is a resource and an inspiration.
Joan Nathan's Jewish Holiday Cookbook by Joan Nathan
Buy the ebook here
Get ready to have the tastiest Hannukah celebration ever with the recipes from this updated version of the classic title of the same name.
From the publisher:
Jewish holidays are defined by food. Yet Jewish cooking is always changing, encompassing the flavors of the world, embracing local culinary traditions of every place in which Jews have lived and adapting them to Jewish observance. This collection, the culmination of Joan Nathan's decades of gathering Jewish recipes from around the world, is a tour through the Jewish holidays as told in food. For each holiday, Nathan presents menus from different cuisines—Moroccan, Russian, German, and contemporary American are just a few—that show how the traditions of Jewish food have taken on new forms around the world. There are dishes that you will remember from your mother's table and dishes that go back to the Second Temple, family recipes that you thought were lost and other families' recipes that you have yet to discover. Explaining their origins and the holidays that have shaped them, Nathan spices these delicious recipes with delightful stories about the people who have kept these traditions alive.
Try something exotic—Algerian Chicken Tagine with Quinces or Seven-Fruit Haroset from Surinam—or rediscover an American favorite like Pineapple Noodle Kugel or Charlestonian Broth with "Soup Bunch" and Matzah Balls. No matter what you select, this essential book, which combines and updates Nathan's classic cookbooks The Jewish Holiday Baker and The Jewish Holiday Kitchen with a new generation of recipes, will bring the rich variety and heritage of Jewish cooking to your table on the holidays and throughout the year.
The Christmas Movie Cookbook by Julia Rutland
Buy the ebook here
All of us in Cleveland will tell you that A Christmas Story was filmed here, so now when you watch this season, you can enjoy the same food as Ralphie!
From the publisher:
Bring the merry festivities from the screen right to your own table with The Christmas Movie Cookbook with more than 65 scrumptious recipes inspired by scenes from your favorite Christmas films.
Do you ever yearn for roast turkey while watching National Lampoon's Christmas Vacation? Or, for the more cynical, do you wish you could taste the roast beast from How the Grinch Stole Christmas? Well, top up your mug of eggnog and don your coziest ugly sweater: 'tis the season to recreate the dishes from all of your favorite holiday movies with the help of The Christmas Movie Cookbook.
This season you can indulge alongside your favorite Elf characters as they make special spaghetti and get tipsy with the Bad Moms crew while they imbibe their spiced cider. Just crack open The Christmas Movie Cookbook and discover sixty-five mouthwatering recipes to add joy to any holiday gathering.
Very Merry Cookie Party by Barbara Grunen and Virginia Van Vynckt
Buy the ebook here
The only thing better than one batch of holiday cookies is having the chance to share the glory with all of your friends!
From the publisher:
Over one hundred Christmas cookie recipes, plus tips on throwing the right cookie exchange party for you, to make your holiday season merry and bright. What special cookies evoke Christmastime for you? Gingerbread? Butter cookies shaped like stars? Chocolate chip cookies baked with red and green candies? All your favorite cookies and more are here! Very Merry Cookie Party contains more than 100 recipes for everything from brownies, spice cookies, and nut balls to cookie ornaments, slice-and-bake treats, and recipes for your special holiday stamps, molds, cutters, and cookie press. Learn how to throw a cookie exchange party with friends or at the office, from making invites to suggestions for choosing a worthy charitable cause to benefit during the holiday season.
Your toffee-studded Oatmeal Brickle Nuggets, Chocolate Sandwich Cookies with Marshmallow-Mint Filling, or Mini-Eggnog Madeleines will disappear from the cookie table! All of your friends will want your special recipes for Macaroons with Almond Paste, Pistachio and Cranberry Biscotti, Candied-Fruit Florentines, or Father Christmas S'mores, shaped like Santa but oozing with gooey marshmallow filling. Multiply the joys of holiday baking this season. May your Christmas cookie jar overflow with good cheer!
Good Drinks by Julia Bainbridge
Buy the ebook here
If you aren't drinking alcohol this holiday season, there is no need for you to have night after night of Shirley Temples (unless that's what you really want, of course!).
From the publisher:
Blackberry-infused cold brew with almond milk and coconut cream. Smoky tea paired with tart cherry juice. A bittersweet, herbal take on the Pimm's Cup. Writer Julia Bainbridge spent a summer driving across the U.S. going to bars, restaurants, and everything in between in pursuit of the question: Can you make an outstanding nonalcoholic drink? The answer came back emphatically: "Yes." With an extensive pantry section, tips for sourcing ingredients, and recipes curated from stellar bartenders around the country—including Verjus Spritz, Chicha Morada Agua Fresca, Salted Rosemary Paloma, and Tarragon Cider—Good Drinks shows that decadent brunch cocktails, afternoon refreshers, and evening digestifs can be enjoyed by anyone and everyone.
Looking for more cookbooks for the holidays?
Big Bowl of Cozy (Soups, Slow, and Multicookers)
Must-Watch Films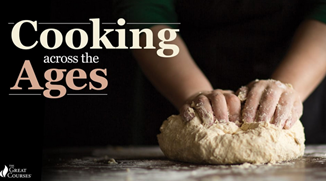 Cooking Across the Ages, 2020
Watch on Kanopy here
Learn about the history of food preparation, while also learning some new techniques!
From the studio:
Embark on a fascinating international journey through human civilization, all through the lens of cooking. In 24 fascinating episodes, while he cooks, Professor Ken Albala welcomes you into his own home kitchen, encouraging you to explore unfamiliar cuisines as a type of gastronomic time travel that will allow you to get a taste of history like you've never experienced before!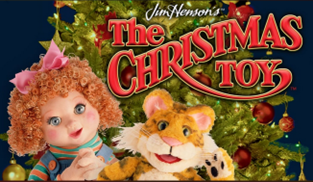 The Christmas Toy, 1986
Watch on Kanopy here
If you are in need of a sweet dose of 1980s nostalgia, pop this movie on your Kanopy app!
From the Studio:
In this Jim Henson holiday classic, Rugby the Tiger, who was young Jamie's favorite Christmas toy last year, thinks he should go under the tree again this year.
A Little Something Extra
Support your community by adding Libby Extras to your collection! Today I'm highlighting Craftsy.
Craftsy and Craftsy en Español offer resources for all creative makers, from basic instruction to advanced techniques for fabric and yarn crafts, baking, drawing, and much more.
Your patrons can get ready for some handmade holiday gifts for all of their loved ones to enjoy!
All of these titles can help your patrons have a happy holiday season and finish 2023 with a big dollop of joy and togetherness! Your Digital Content Librarian team is always here to help you with any questions about our available titles, so please reach out to your DCL or Account Manager if you are in need of assistance!
Tags In
Browse blog and media articles