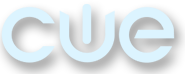 OverDrive Education Presentation at CUE

Thanks for attending!
We hope you had a great time at the Spring CUE Conference and got all of your questions answered by our team members. We've made our presentation available to download in case you wanted to revisit or share it with your colleagues.
Click on the download presentation button to get your copy
Share this page and let others know you attended