Discover

Millions of ebooks and audiobooks for your students. Thousands of publishers. Comes loaded with hundreds of premium titles at no cost. Infinite reading possibilities on practically any device.
One amazing reading experience.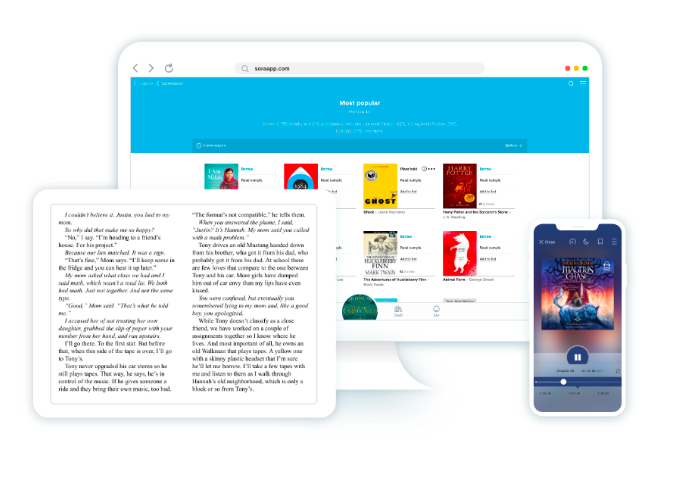 Use government relief funds to give every student access to the right books
Sora qualifies as an allowable use of government relief funds for K-12 schools, to ensure that each student can access the content they need and want, with just a tap. Download our free resources to learn more about securing and allocating your school's share of funds to help your students read more.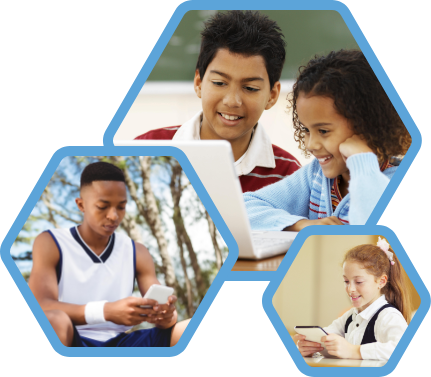 Join 44,000+ schools that are opening a world of reading with Sora

2021 & 2019 AASL
Best Digital Tools

District Administration
Top Ed Tech Product 2020
Time Magazine's
Best Inventions of 2019

2019 AASL
Crystal Apple Recipient

2019 Academics' Choice
Smart Media Award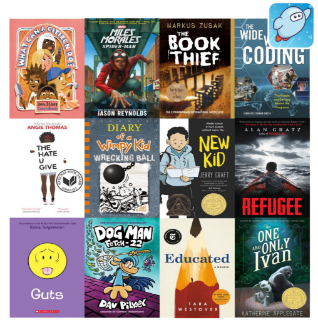 How Sora supports reading objectives
Sora is your gateway to the best selection of ebooks and audiobooks available to schools, spanning millions of titles from thousands of publishers. With a catalog for all interests and abilities, Sora truly offers something for all readers:
Instructional titles
Pleasure reading
Professional development resources
Why are schools across the globe choosing Sora?
It all starts with the catalog, of course. But Sora also delivers game-changing features to connect more students with more books and positively impact their learning.
With Sora Starter*, you get:
Hundreds of premium, simultaneous-use titles in the current collection of included titles
Required reading classics: Emma, Call of the Wild, Great Expectations, Hamlet
Student favorites: Diary of a Wimpy Kid, El Deafo, The Terrible Two, Every Falling Star
Browse and borrow age-appropriate ebooks and audiobooks from your local public library's digital collection via Public Library CONNECT
Just tap to install the app and log in with school credentials
*Sora Starter is not available to schools in the United Kingdom and Australia. To learn more about how your school can get started with Sora in these regions, please contact us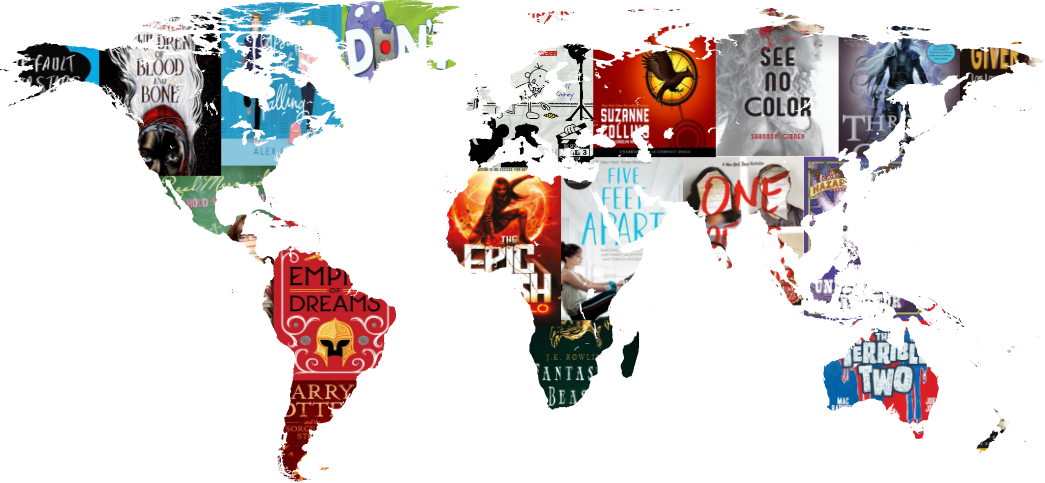 Have questions about Sora Starter?
Here are answers to some of the most commonly-asked.
What happens when no-cost content offers expire?
Sora always contains many ebooks and audiobooks—no matter when you activate your custom reading platform. Sometimes, we feature special titles that change throughout the year. When titles expire, they're no longer available, and you don't have to do a thing. Your district won't be charged for no-cost content.
Which titles are included with Sora Starter?
The Sora Starter Collection, a perennial favorite that features premium ebooks and audiobooks, comes with every activation. In addition to the Sora Starter Collection, check out our current featured titles. These books are simultaneous use, so every student in your district can access the same books at the same time.
How will my students log in to Sora?
Sora uses your school credentials to authenticate your students and faculty. It's used each time a student borrows, places a hold, or accesses previously checked out materials—and it makes using Sora easy. Most districts access Sora using Google Classroom, ClassLink, Azure/ADFS, or LDAP. We'll work with your district's IT team to set it up when we create your very own Sora platform.
Learn more about getting started with, using and troubleshooting Sora
Upgrade to Sora to access all the benefits of Sora Starter*, plus:

Sora Starter

Free to activate
Customized digital collection
Hundreds of simultaneous-use ebooks & audiobooks at no cost
Read in browser, iOS and Android
On-Demand Training Videos
Digital Marketing Materials
Public Library CONNECT
Authentication Setup
Access to OverDrive Marketplace: Sora's Administrative Portal: Reporting, title assignments & view catalog
Limited
Purchasing and Collection Management: Purchasing content, content access levels, & additional administrators
Customized Marketing and Training Support
Publisher Content Requests
Upload Locally Published Material
Content Transfers from Other Vendors
Deeper Technical Integration: LTI, Thin Common Cartridge, API Support
MARC Records
*Sora Starter is not available to schools in the United Kingdom and Australia. To learn more about how your school can get started with Sora in these regions, please contact us
OverDrive is a proud signatory of the Student Privacy Pledge 2020
Sora success stories from your peers
Prepare for Lift Off
Pre-launch checklist
STEP 1
First and foremost, activate Sora
STEP 2
Set up student sign-in process
STEP 3
View on-demand training
STEP 4
Generate awareness & excitement
Post-Launch Resources