OverDrive Education Presentations at TCEA
Thanks for attending

New to Sora?
Discover Sora:
Visit DiscoverSora.com to find out how you can activate Sora for your district or get a 60-day trial! The best part? All new accounts come loaded with hundreds of no-cost titles.
Attend a demo:
Sign up for a group sales demo to walk through Sora basics followed by Q&A.
---
Already have Sora at your school?
Explore our K-12 Resource Center
Get marketing assets, training tools and more to engage your entire school community.
Thanks for attending! We hope you enjoyed the TCEA Conference and got all of your questions answered by our team members. We've made our presentations and flyers available to download in case you didn't get to see all of them during the show or wanted to revisit or share them with your colleagues.
---
Expand the session you are looking for and click on the "Watch Presentation" button to view the recording or "Download PDF" button to get a copy of the slides.
Monday, February 1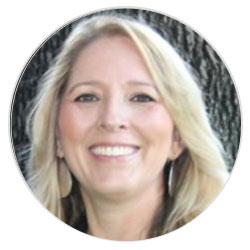 Presenter: Brandi Dawson
Lewisville ISD
3:00pm-4:00pm CST
Reading data. Curated collections. 24/7 availability. Personalization. Increased student choice and voice. These are just a few of the benefits available to schools with strong digital collections. Discover how ebooks and audiobooks can help revolutionize student reading in this session with Brandi Dawson, Supervisor of Library Media Services for Lewisville ISD. Brandi will discuss how her district leverages holds reports and student feedback to optimize their district-wide collection, plus she'll cover strategies to boost student usage and reading engagement, how digital books help schools adapt to hybrid learning and more.
Tuesday, February 2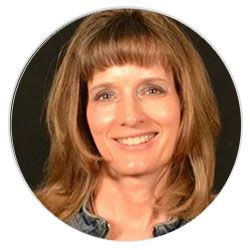 Presenter: Kathy Seybert
Grand Prairie ISD
3:00pm-4:00pm CST
When educators collaborate across departments to deliver digital content to students, it opens a new world of personalized learning possibilities. Join Kathy Seybert, Coordinator of Instructional Media for Grand Prairie ISD, to learn how she creates connections and supports curriculum in her district with custom ebook and audiobook collections. Plus, learn how Grand Prairie ISD partners with the Grand Prairie Public Library to provide students and staff even more digital reading options.
Wednesday, February 3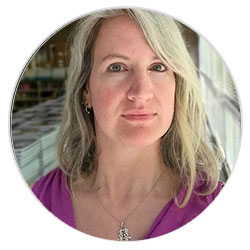 Presenter: Lisa Stultz
Spring Branch ISD
3:00pm-4:00pm CST
Learn how a holistic approach to purchasing, promotion and training can help foster a digital collection that benefits your entire school community. In this eye-opening session, Lisa Stultz, Director of Library Media Services for Spring Branch ISD will cover a range of best practices for getting the most out of ebooks and audiobooks, including marketing at both the school and district level, how to leverage flexible purchasing options to make your budget go further, how schools can customize their collections to meet unique reading needs and how to connect with the public library to give students even more reading options.