Join in on the March Madness with these basketball reads!
Whether or not you're a basketball aficionado or a complete Luddite, like myself, there are still books to be had for this fine season of madness and mayhem on and off the court. Here are some basketball flavored recommendations for creating your bracket, watching it totally fail, and then wanting to feel like you still have some knowledge of basketball.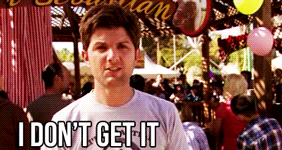 For the Young Basketball Fans:
The Basket Ball by by Esmé Raji Codel, illustrated by Jennifer Plecas
When Lulu is denied from playing in the boys' basketball game, she decides to host a Basket Ball. Girls from around the world join her and sport dresses with jerseys over them, while showing off their skills on the court. A testament to young girls that they can be athletic and girly at the same time if they so choose.
Hoop Genius: How a desperate teacher and a rowdy gym class invented basketball by John Coy, illustrated by Joe Morse
The story of how basketball was invented by James Naismith.
Middle Grades:
The Crossover by Kwame Alexander. Alexander recently won the Newbery Medal along with the Coretta Scott King Award for this book. Written in verse, this middle grade novel is a perfect companion for the young basketball fan, and the reluctant reader. It's a quick read that tells the story of twelve year old twins, Josh and Jordan, through their love of basketball and their family's relationship.
Home Court by Amar'e Stoudemire This is the first book in the STAT: Standing Tall and Talented series by the NBA superstar Stoudemire. A great new series featuring a talented Amar'e as his eleven year old self, playing basketball, excelling in school and helping his friends get the community basketball court back from the older kids.
Young Adult:
In My Skin: My life on and off the basketball court by Brittney Griner Griner, the No. 1 draft pick in the 2013 WNBA, writes about feeling out of place growing up. Her height, drive, and athletic ability would go on to help her become a star, but when young, she was bullied and felt lost. This is a fantastic memoir for young adults about staying true to your authentic self.
Foul Trouble by John Feinstein Written by a noted sports writer, this novel takes a look at Terrell Jamerson who is the most sought after high school basketball player in the country. The novel looks at how a young player can continue playing his game when being bombarded with opportunities that could get him disqualified.    
Adult:
Dream Team by Jack McCallum
The story of the 1992 US Olympic Men's Basketball Team, which consisted of such superstars as Michael Jordan, Magic Johnson, Charles Barkley, Larry Bird, and Scottie Pippin. McCallum introduces behind the scenes moments, the selection process, and other pivotal moments. A book that is not to be missed by any basketball fan.
Don't Put Me In Coach: My incredible NCAA journey from the end of the bench to the end of the bench by Mark Titus
Mark Titus wrote this hilarious memoir about his time on the Ohio State basketball team as a bench warmer. In total, he scored nine points in his four years on the team, but as the guy on the bench he absorbed and penned his experience. He gives his audience the nitty gritty on the NCAA basketball program.
Kristin Milks is a Collection Development Analyst with OverDrive
Browse blog and media articles