Mad Men read alikes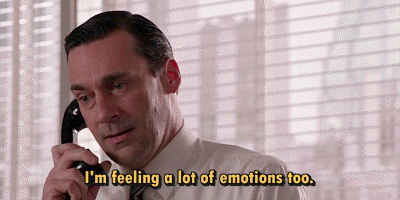 If you're like most of the OverDrive team, you're excited to watch the conclusion of the award-winning show "Mad Men," but perhaps not entirely ready to leave the characters behind just yet. Lucky for you, we have some great lists of books to keep that "Mad Men" spirit alive.
The Receptionist dives right into the 1950s and 60s heyday at The New Yorker, chockfull of lunchtime cocktails, extramarital affairs, bohemian times in Greenwich Village and other things you'll just have to read to believe.
Lady Chatterley's Lover is a classic story surrounded by plenty of controversy. Plus, this book is a favorite read of Joan and the other secretaries at Sterling Cooper.
Learn about the complications of the corporate game with Truth in Advertising by John Kenney or for the feminine perspective, check out The Group by Mary McCarthy.
These books should get you in the spirit of "Mad Men" or help you come to terms with the end of the show. Check out Don Draper's reading list or recommended reads for "Mad Men" fans.
The final seven episodes of "Mad Men" premiere on Sunday, April 5.
Emma Kanagaki is a Collection Development Analyst with OverDrive
Browse blog and media articles