Lettuce Turnip the Beet on Gardening Books!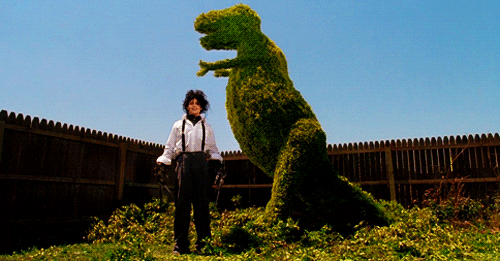 SPRINGTIME HAS ARRIVED! That means planting season is nearly here for gardeners. Soon gardens will be bursting with basil, overrun by hidden zucchini, and smelling like summer. But before you begin, take a look at these helpful books to help you plan, decorate, and grow your garden.
The Edible Balcony: Growing fresh produce in small spaces by Alex Mitchell – A companion to the urban gardener or those with little outdoor space for planting. This book discusses the right plants to use according to your space and how to maximize the impact of your plants.
Carrots Love Tomatoes by Louise Riotte – This is a classic gardening book and it is super cool! It's all about what plants do well together. For example, having problems with bugs in your tomatoes? Basil is a natural bug repellent so plant it beside your tomatoes for mosquito and fly free fruit.
Wicked Plants by Amy Stewart – Stewart's popular book about sinister plants and their dirty deeds is a delightful read for anyone wanting to learn what plants to avoid, some famous lore, or histories of dangerous dealings with poisonous plants.
Gardening Lab for Kids by Renata Fossen Brown – Don't forget about your kids! Get them outside and playing in the dirt while also learning about how to make, maintain, and harvest their own garden. This book has many more fun activities revolving around nature as well.
Fairy Gardening 101 by Fiona McDonald – The ever popular miniature gardens made for fairies are a delightful craft for adults and children alike!
The Flower Gardener's Bible by Joseph De Sciose, Lewis Hill, Nancy Hill – Want to add color and beauty to your garden? Use this book as a reference point for all your flower needs.
Take a look at other great garden reads here!
Titles may have limited regional or platform availability. Check OverDrive Marketplace to find what is available for you.
Kristin Milks is a Collection Development Analyst with OverDrive
Browse blog and media articles