And the School Stars are…
By: Christina Samek, Outreach Specialist
Admittedly, we think every school who uses OverDrive to introduce and share a love of digital reading is a star. But, there are some who deserve a little recognition for all of their hard work and promotional efforts during 2018's School Stars campaign.
Afton Central School
Congratulations to grand prize winner Afton Central School! Librarian Dan DeVona created a 30-second parody video. Devona notes "My hope is that it appears fun, creative, cool, and contemporary; just like the use of the OverDrive app that I am pitching!" We'd say you nailed it, Dan!
Honorable mentions and additional winners include:
North Royalton City Schools
Laura Whitehead and her team went "old school" and covered old VHS tapes, below, with book cover images, QR codes, book descriptions, and username/password information to ensure discoverability! Rad!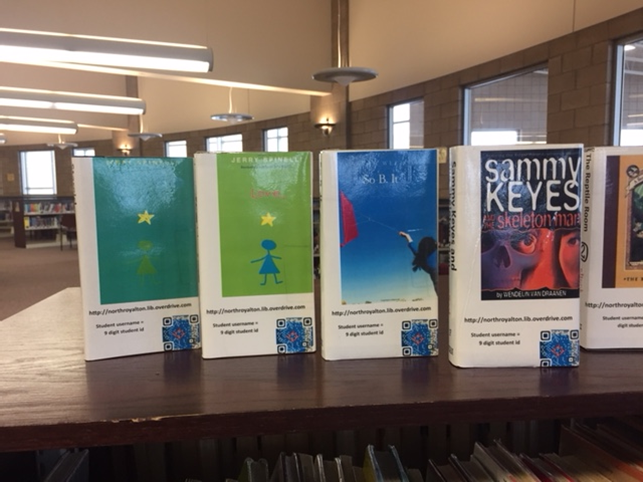 Berry Middle School
Ginger Hewitt, Berry Middle School librarian, part of Hoover City Schools, shows off her tech side with commercials she builds in-house for eBook publicity. The catchy, jazzy spots are featured on their in-house announcement system produced for, and by, students!
Little Red School House & Elisabeth Irwin High School
Karyn Silverman and her school's "Read, Write, Recommend" project moved us! The year-long reading project has students read a book of their own choosing, included in this is an activity based on the idea of 'reading as a social experiment.' Students wrote personal ads for books and wrapped the books or book-shaped objects with OverDrive instructions. "Using student-to-student recommendations was the best advertising available," noted Silverman.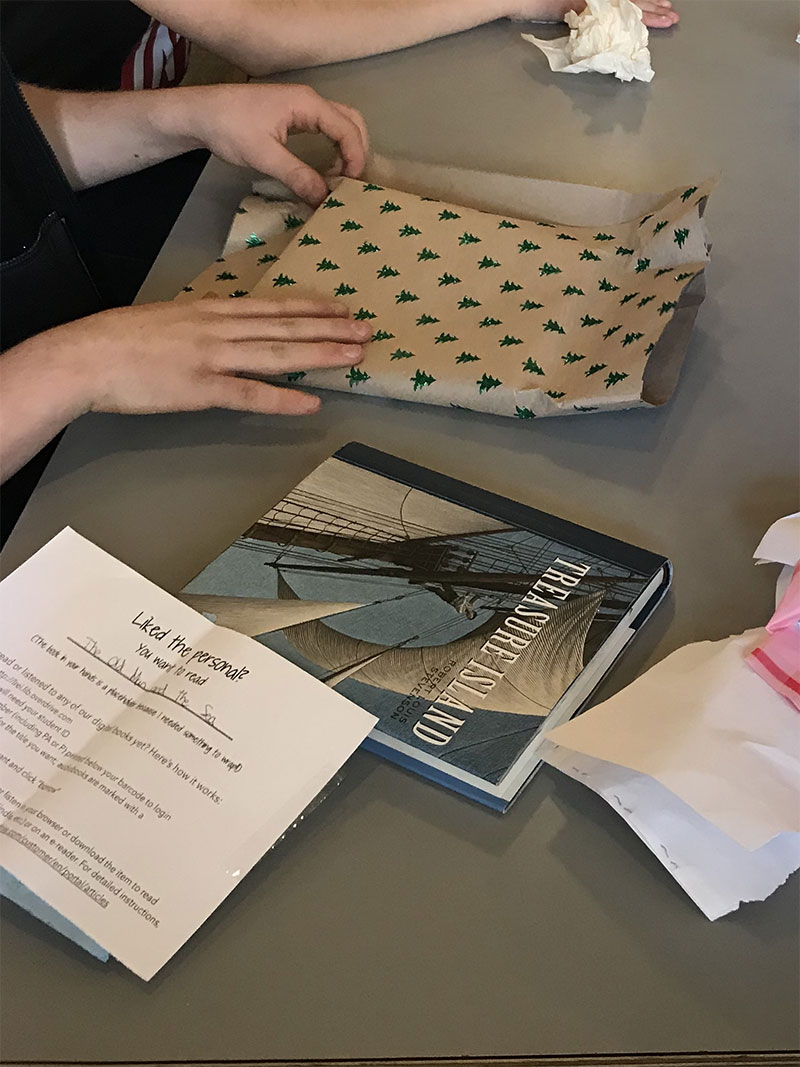 Austin Road Middle School
Magaret Williams, or should we say Alex Trebek, really challenges her staff and students at Austin Road Middle School, part of Henry County. She randomly selects students and teachers who have checked out titles from their OverDrive website and quizzes them on the title. She borrows a sample and determines 3 tricky questions. They must answer all 3 to win a small prize! Genius, easy promotion right on the spot!
Spring Creek Middle School
Jan Jenson at Spring Creek, part of Cache County School District, gave us 10 reasons why they should be considered a star! Between the super creative and eye-catching bulletin boards to spot-on Instagram posts, just to name a view, they've definitely earned their star status.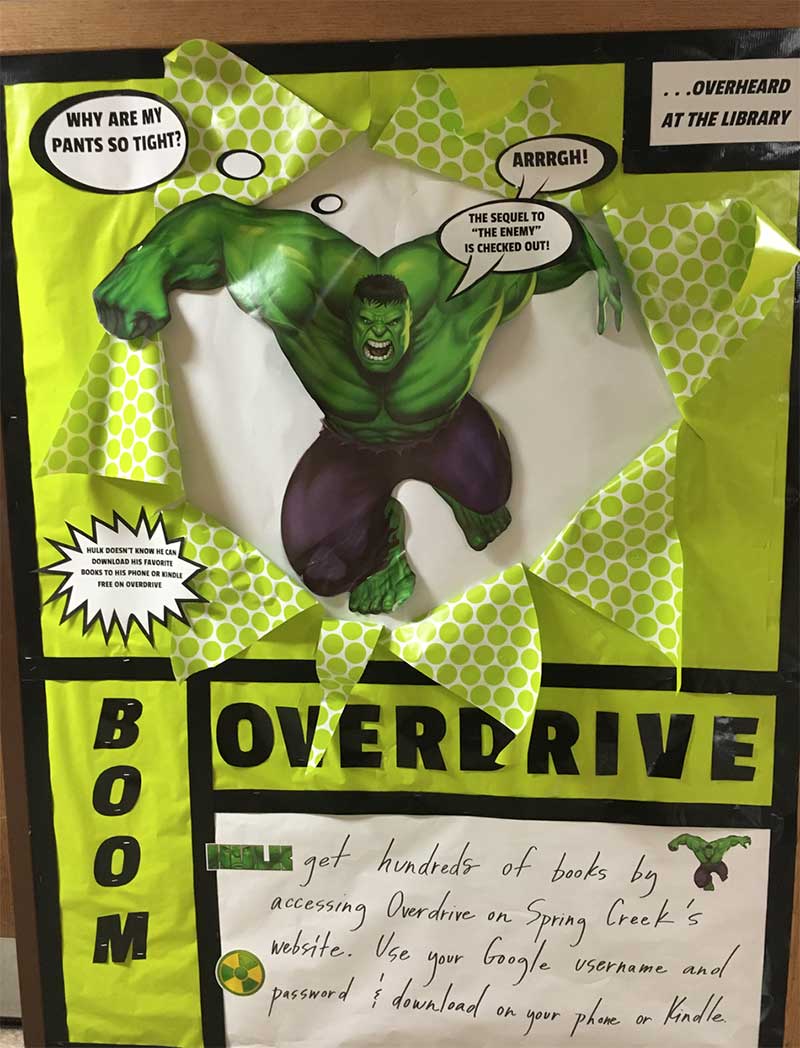 Morton High School
Kelly Hladek at Morton High, part of School City of Hammond, captures student interest with a floor-to-ceiling bulletin board right outside their Library Media Center.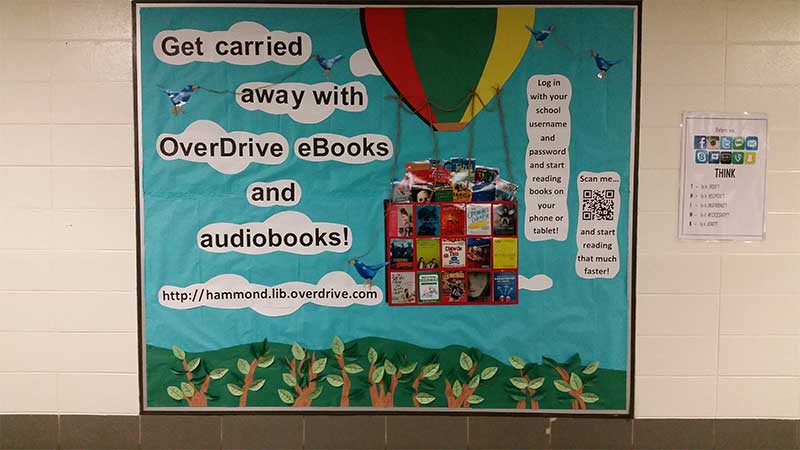 Central Utah Educational Services
Patsy Nielson knows the way to her students' hearts: donuts! Schools districts part of CUES are assigned specific months and if they can get as many OverDrive checkouts as there are students enrolled, at the end of that month, the entire school gets donuts! Yum!
Lemon Bay High School
Jennifer Sloan's interactive bulletin board is proof bulletin boards really do go a long way in promotion. Each jacket cover featured contains a QR code that points directly to titles in Lemon Bay's OverDrive collection.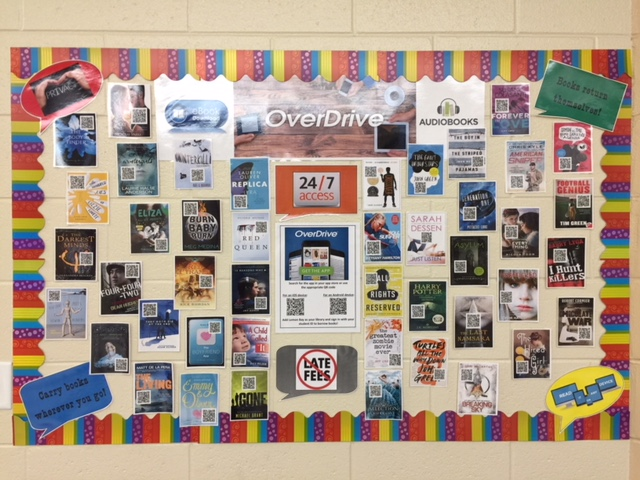 Ruyton Girls' School
Julie Purcell uses her OverDrive collection to promote on-going themes that relate to her school's strategic plan and curriculum priorities. Currently, Purcell uses their OverDrive collection to promote and encourage students to engage with texts containing strong female characters as part of their 'Strong Girls Read' campaign. They promote on their Instagram feed, library website, Lit Club blog, and through signage.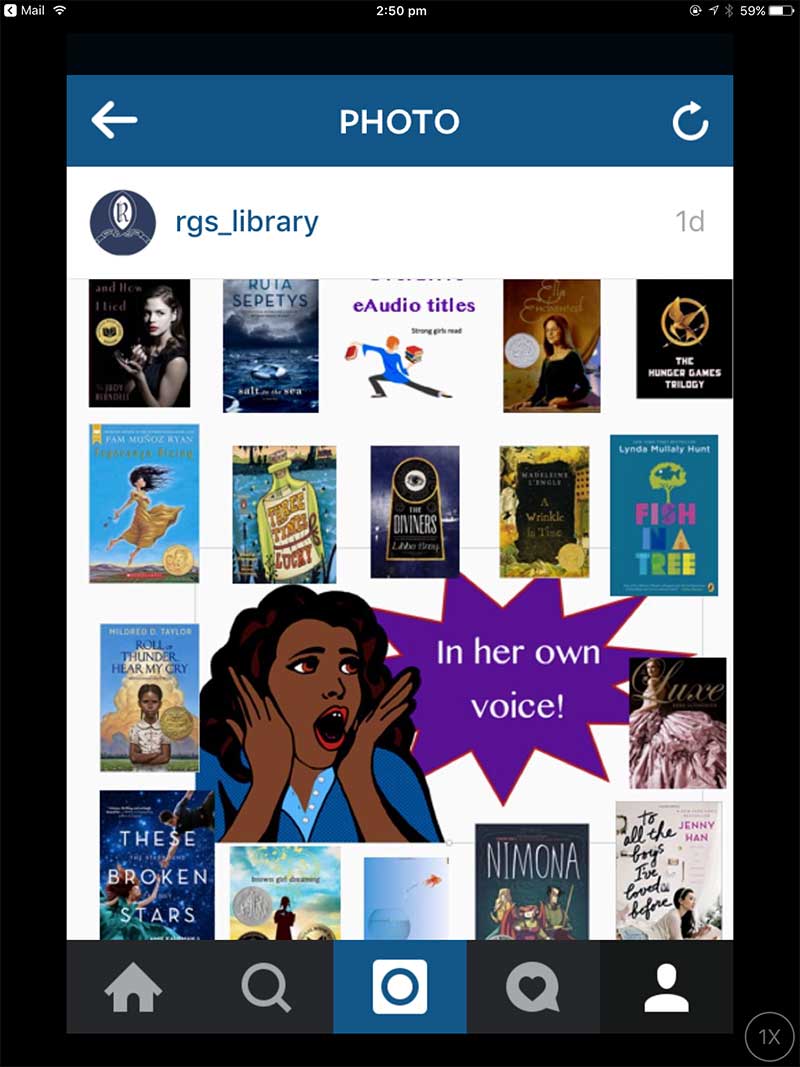 We can't wait for 2019 and another round of entries! If you have any fun, engaging, promotional ideas you would like to share before then, please do! Contact you OverDrive team. We are always looking for promotional ideas to share on the blog!
When it comes to OverDrive and promotion, the stars are the limit!
Tags In
Browse blog and media articles