Monday 5×5 for 8.27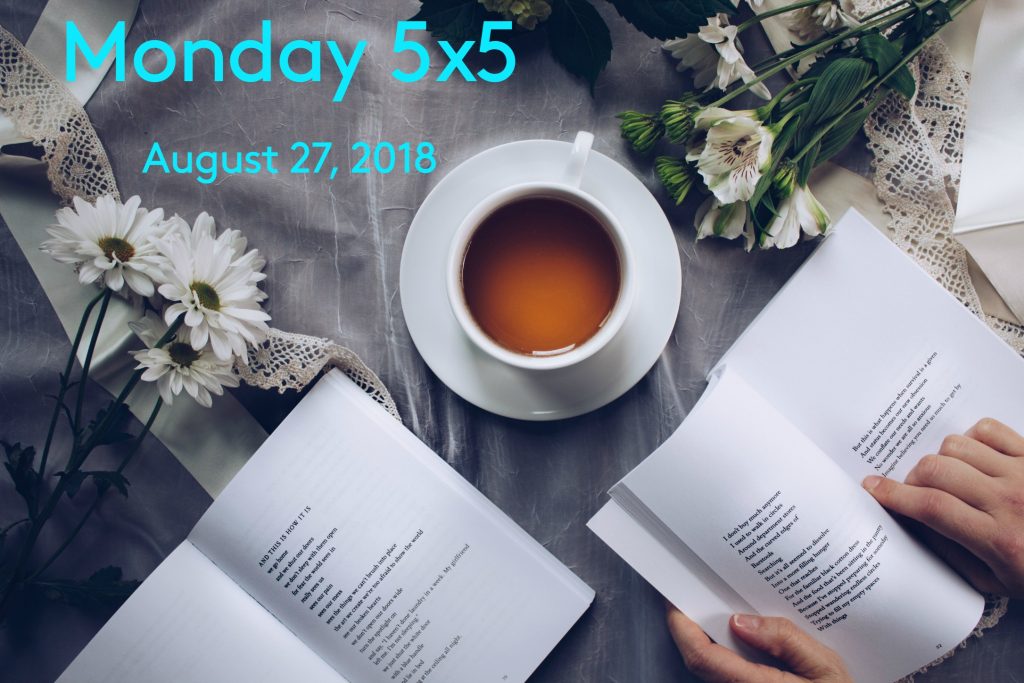 By: Jill Grunenwald
From the Mary Sue, N.K. Jemisin wins her 3rd consecutive Hugo award for Best Novel
YEAH SHE DID. Back at BEA, my coworker Adam got to interview N.K. Jemisin and Ann Leckie (why no, no I am not jealous, why do you ask?) and it's, like, the most amazing pair for a dual interview ever. You can give it a listen here.
Buzzfeed has stories that prove cats are a writer's best friend
Yes, yes they are and don't let anyone tell you any differently including my co-worker Adam.
(ed note: Adam is feeling unfairly attacked in these first two posts)
The Millions ponders the rise and fall and rise again of the big bookstore chains
Call it a hot take, call it an unpopular opinion, but I honestly kind of miss the former proliferation of big box bookstores. When I was in high-school and college, that's what we did on a Friday night: we'd go to the local Borders and get our coffees and each hunker down in our section and just browse the books. When I was younger, I hated the mall and shopping for clothes. As an adult, I still kind of hate the mall and shopping for clothes but at least now we have the internet that allows me to order and try on from the comfort of my home. But as a teenager, when we would take a family trip to the mall, while my mom and sister went of to the trendy clothing stores, I always knew that I could hang out in the Waldenbooks until the designated meet-up time.
The Library of Congress unveils a new visual brand
I have a lot of feelings about this. Most of them not great.
Those clever clever Muggles over at Mugglenet put together a Friends & Harry Potter mashup
AND I CANNOT STOP WATCHING
(ed. note: Even I, an unabashed Friends hater, loved this)
This week's hot picks are French Exit by Patrick deWitt and Harbor Me by Jacqueline Woodson.
Browse blog and media articles