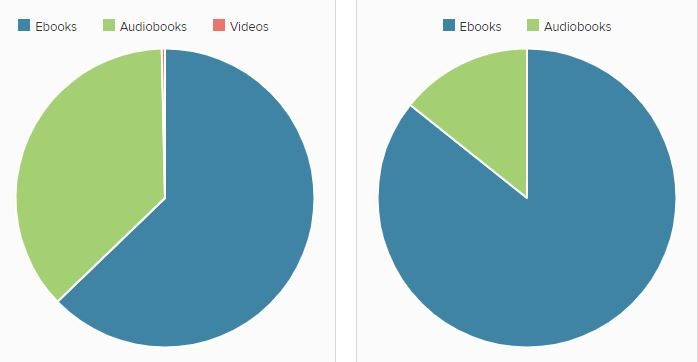 Start your OverDrive journey with Marketplace
By: Sydney Kalnay, Training Specialist
Everybody starts somewhere.
It's my job as a Training Specialist for OverDrive to know as much as I can about our products so I can help our school partners get the most out of their OverDrive service. When I started, however, I didn't know my EPUB from my MP3 or my Kindle from my Kobo. I had to start quite literally at the beginning.
Luckily for me, I work with a great team who helped set me on my path to success, and now I deliver training sessions to folks all over the world who want to learn how to get the most out of their digital collection.
If you're at the start of your OverDrive journey — especially as a selector, a school librarian or someone in charge of administrative tasks like reporting — a great place to start is with our Introduction to Marketplace for Schools webcast on April 18 at 11 AM (ET).
Introduction to Marketplace for Schools
In this 45-minute session we'll demonstrate how to:
Search for digital titles in a variety of ways.
Filter your search results by several different criteria.
Create carts to organize your titles while you're browsing.
Purchase from our staff school librarian lists to get the best recommended content.
Run circulation, title and user reports to get current and historical data around your digital collection.
Get information about curating collections for Sora, assigning titles to students and other common admin tasks.
…and more!
The best part about our live webcasts is direct access to our K-12 experts who will be on hand to answer your questions as they arise, and there's even the option to chat with the other attendees so you can compare notes and build community during the session.
Watch on-demand
If you're not able to attend live, this is still a great resource to have in your back pocket for when you've got the time to watch, listen and learn. Register today and you'll get a link to the recording and a PDF copy of the slides even if you're not there during the live session.
If you're new to OverDrive Marketplace — or just want a refresher before you head into the end of the school year — we'd love to connect with you on April 18 and set you on your path to Marketplace success.
Join us for our Introduction to Marketplace for Schools webcast and be the somebody who started someplace — today!
Tags In
Browse blog and media articles