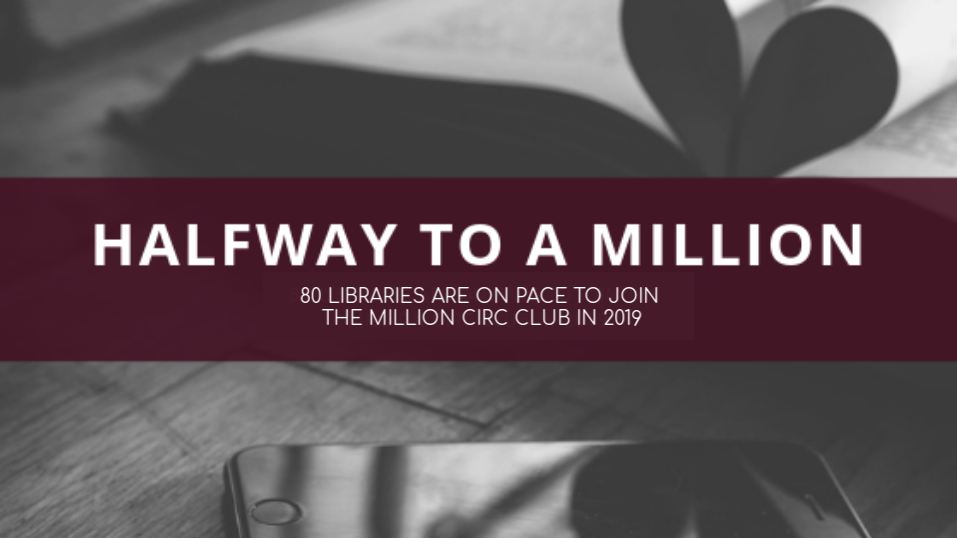 80 libraries on pace to surpass 1 million digital checkouts in 2019
Libraries are connecting readers to both their favorite and new authors at a record pace in 2019. Discovery and borrowing of ebooks and audiobooks through the library are once again outpacing all previous years, as 80 separate OverDrive partner library systems across the world are on track to surpass 1 million digital checkouts this year. In 2018, 65 libraries hit this landmark number, and it's looking like 2019 will leave that number in the dust. In fact, another 17 libraries are just off the pace and have a chance to reach the 1 million circ milestone as well.
Leading the way are large library systems with creative marketing techniques including Toronto Public Library, Los Angeles Public Library, Maryland's Digital Library, and King County Library System. These libraries use OverDrive curation tools, take advantage of sales, leverage the Resource Center, enable features like Instant Digital Card and frequently purchase from their communities' recommended titles. Joining them on the list are library systems from across the U.S., Canada, Singapore, Australia, and New Zealand. All of these systems create collections that align with the patrons they serve, continuing to show how libraries are a pillar of the community that massively increase discoverability of authors and books.
Midsized library success
It's not just large library systems that are driving digital reading to an all-time high. As we discussed in the most recent edition of Perspectives on Reading, countless midsized libraries are creating growth rates as high as 82% over 2018. In fact, as libraries continue to promote digital reading as an option to their users, we're seeing sustained growth patterns of 50% and higher year over year.
Hit your goals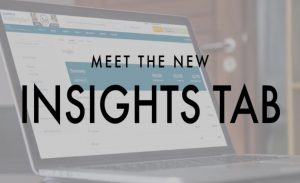 If you're curious how your library is doing, be sure to frequently check the Insights Tab in Marketplace to track your performance. There you'll be able to track trends, set goals and analyze reporting to find out which marketing and curating campaigns are working best for you. The year may be half over, but it's not too late to surpass your previous records by highlighting your digital library during the rest of 2019.
Have questions? Contact your OverDrive Account Manager at any time. We're here to assist and help you hit record numbers all year long.
Browse blog and media articles