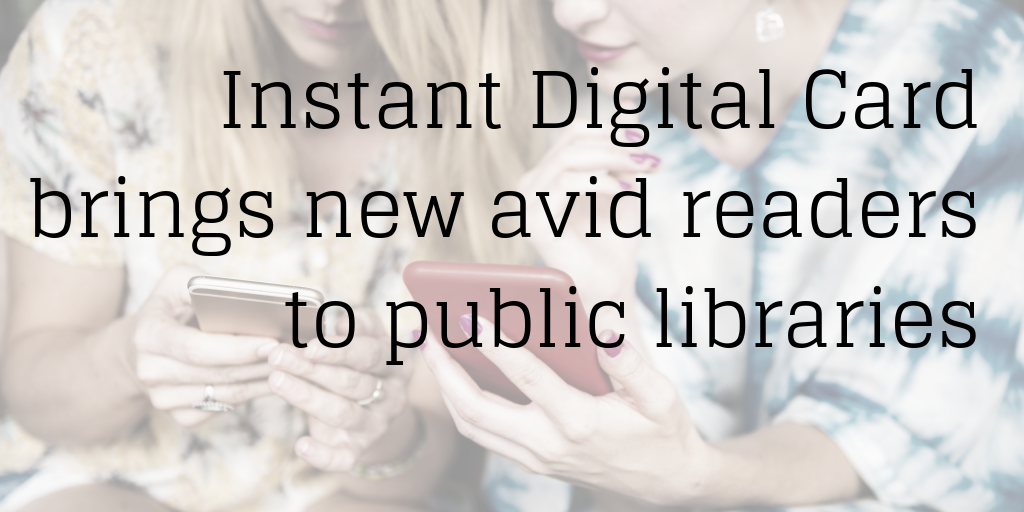 Instant Digital Card brings new avid readers to public libraries
Digital library power users discover local eBook and audiobook collections and become frequent users
Last year, public libraries and schools loaned 274 million digital books using OverDrive technologies and apps, a 22% increase over the previous year and the highest growth rate since 2015. New Instant Digital Card holders from leading public libraries, including San Antonio Public Library and Sacramento Public Library, generated over 200,000 additional loans of their materials last year.
This growth can be attributed to many factors, including libraries' continued investment in digital content, ease of use of reading apps such as Libby and an overall increase in active library cardholders. OverDrive's Instant Digital Card feature is contributing to the latter, providing immediate access for new library users to ebooks and audiobooks. This "alternate ID service" allows users to connect with your digital collection in just 30 seconds by creating a card with their mobile telephone number.
More than 100,000 new digital library card holds have been created since the launch of the service. Throughout 2018, libraries used this "alternate ID" feature as a marketing tool to bring in new readers through Libby and to introduce (or reintroduce) them to all the goodness public libraries have to offer. The service is working. Analysis of Instant Digital Card (IDC) data shows that libraries aren't just welcoming more patrons, but that the new patrons are becoming regular library users.
For each of the participating libraries, we compared the historical new user signups with the number of unique new patrons after the "alternate ID" service was initiated in every market. As expected, the number of new patrons increased, but we also found that those new patrons are using the library more than average, checking out up to 15% of the libraries digital circulation. These numbers are consistent for libraries with service populations both large and small.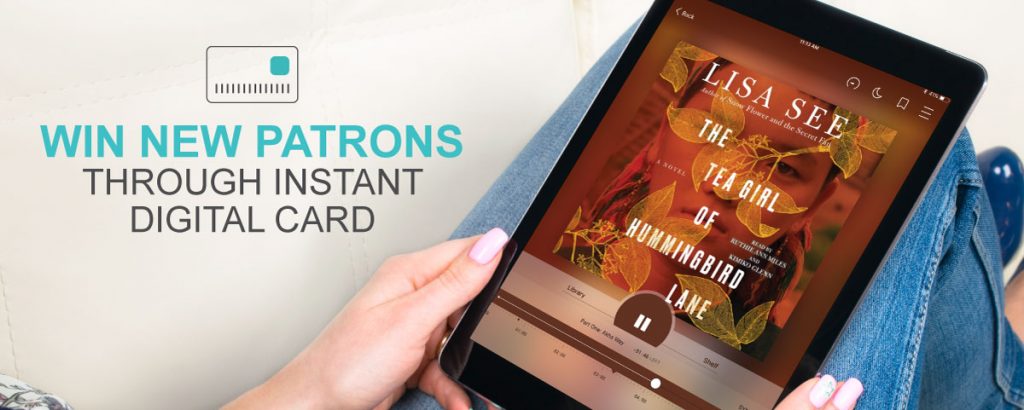 Continued usage, increasing circulation with Instant Digital Card
Through this innovative "alternate ID" solution, libraries are signing up patrons who are continuing to use their services. We looked at these libraries' total unique patron numbers to confirm overall growth. What we found is that IDC libraries have a growth pattern for their unique patrons that tracks with their new IDC card holders. This means that this service is increasing their overall cardholder numbers as well as their circulation.
On average, 5-15% of these libraries' digital checkouts are coming from new digital card holders. IDC isn't creating one-time users, but rather heavy readers in these library systems that are contributing to circulation boosts.
Overcoming the "last mile" challenge
Getting readers to actually sign up for a card is a challenge libraries have long battled. Libraries can promote their services and benefits in a variety of ways but members of their community often don't want to fill out a long form online or go to the physical library to get a new card. The ability, within a few seconds, for the mobile crowd to get a card through this alternate ID option has proven to be a viable and simple solution for libraries.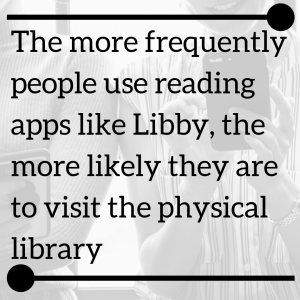 Heather Eddy, a Collection Development & Acquisitions Librarian at Kern County Library, was pleased with her library's experience using this "alternate ID option." "Instant Digital Cards have helped Kern County Library increase circulation and facilitate our user experience at a significant cost savings," she said. "While it can cost upwards of $4-$6 in staff time & resources to create a standard card – not to mention cost and time for the borrower to come to the library — for only 90 cents this digital card can take place much faster and easier. Since it's gone live, we've hardly given it a thought except to maintain statistics. We can see it's being used regularly and we are VERY happy with the convenience!"
Whether your library has the staff or bandwidth to promote your digital collections, IDC has shown that it can consistently increase patron numbers. We also know from our recent usability surveys that the more frequently people use reading apps like Libby, the more likely they are to visit the physical library. This means that creating new digital card holders is creating new library users across all services, both digital and physical. A true win-win for both libraries and the communities they serve.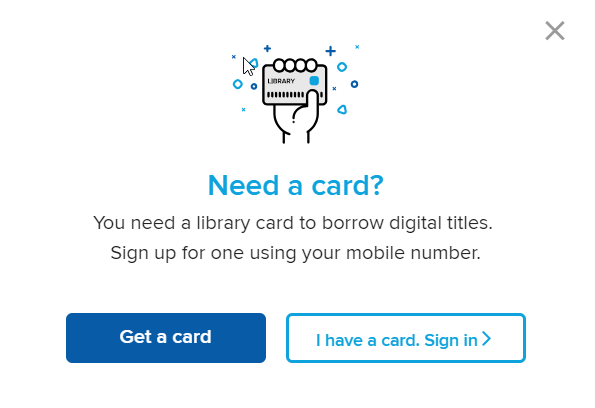 Library systems with smaller service populations like Traverse Des Sioux Library Cooperative (MN) and Delaware County (PA) are also seeing 10% growth in their library card holders, representing a significant jump in communities where large promotional campaigns may be less frequent. Regardless of the size and reach of the library, the alternate ID option offers proves to be an efficient way to add new users that both complements and enhances the standard marketing and outreach tools.
Librarian created, librarian approved
A major factor in this early success of this service is that it was created not just with librarians in mind but with their direct feedback. When IDC was being developed, we asked leading librarians from across the country what they wanted it to succeed in doing. Their guidance has directly led to a simple solution to convert 'readers" to "library users".
Privacy matters
A key component of the service is OverDrive's continued emphasis on the privacy of both the users and the library. Regarding the creation of Instant Digital Card, OverDrive Founder and CEO Steve Potash stated:
"The service was designed under direct guidance and input from some of the nation's leading librarians and, of course, involved our commitment to privacy. These librarians then became our pilots. The information that patrons provide is explicitly and only ever used to authenticate them as a patron of the library — as is the case with all transactions OverDrive manages. We use the most advanced technology to protect the individual. The owner of that data is the library and only the library. As OverDrive has been at the forefront of patron privacy, including compliance with GDPR and the new California legislation, any patron can request to have any and all information purged. Not only is this OverDrive's pledge but this is also the pledge of Rakuten, Inc. who is helping to provide OverDrive access to world-class technologies to protect and secure patron data."
If you'd like to increase library usage in your community, contact your OverDrive Account Manager about adding the Instant Digital Card service to your digital collection today.
Browse blog and media articles