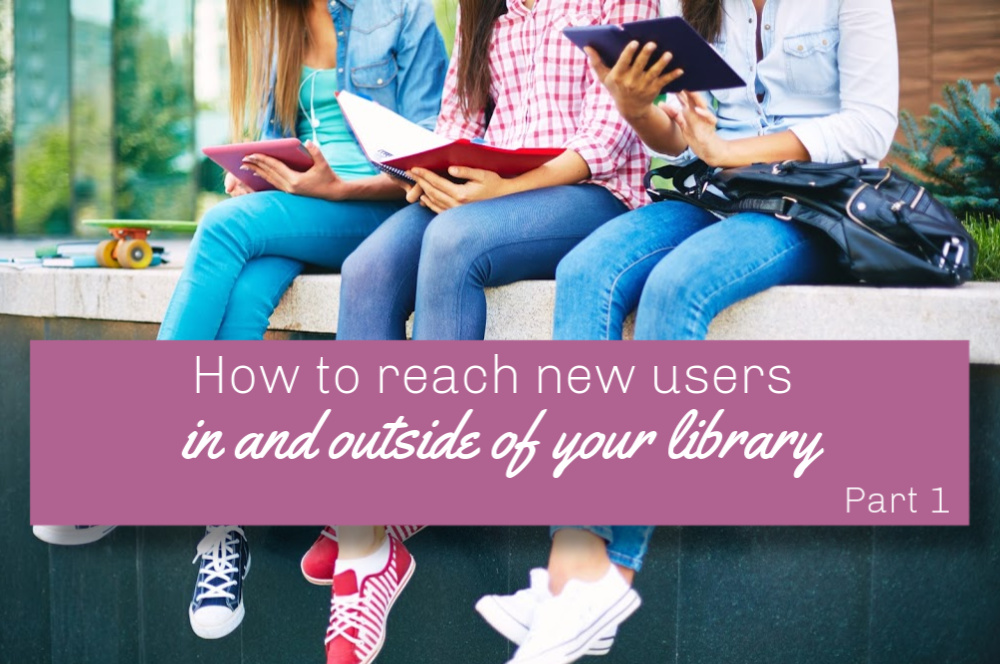 How to reach new users in and outside of your library (Part 1)
What's typically the first thing that comes to mind when someone mentions the library? Books. Everyone knows the library is stocked with books. But the library continues to transform along with society, accommodating patrons' changing needs by providing more than just books. Research has found that 44% of those 16 and older knew that their public libraries loan out ebooks, even though 90% of libraries have ebook lending programs.
Get the word out at community events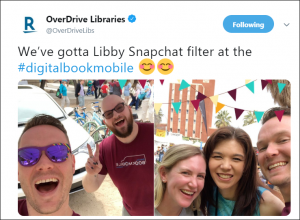 Reaching outside your library walls provides an opportunity to attract new users, re-engage with those who haven't visited in awhile, and educate potential patrons about the value of your digital collection.
Attending local festivals and farmers' markets and setting up an information booth is an easy way to get the word out to those who may not have visited the library in awhile. At the Tucson Festival of Books, OverDrive's Digital Bookmobile partnered with Pima County Public Library (AZ) to create a Snapchat geofilter to promote Libby. The event was hosted on a college campus and was full of book lovers so it was a great opportunity to connect a prime audience with ebooks.
For an investment of under $100, the Snapchat filter was able to stand out on social with the millennial and Gen Z crowd and resulted in 6,000 views and 1,500 swipes. The library saw an increase in their percentage of patrons using Libby in the months following the event, as well.
Try a new spin on an existing program
Offering a fun new take on your existing library programming and promoting on social can create a buzz that extends outside your library walls.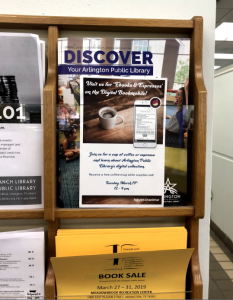 Recently, Arlington Public Library (TX) held an Ebooks & Espressos event in tandem with their visit from the Digital Bookmobile. While they already offered ebook training classes at their library, they used the visit from the Digital Bookmobile as a chance to try something new. A local coffee caterer was hired to provide free coffee drinks to patrons who stopped to learn about ebooks. The library also offered hands-on ebook demos and raffled off a tablet.
Offering a simple cup of coffee was the hook they needed to stand out on social media and it resulted in multiple shares and tags. They even hung posters inside the library to encourage patrons to go outside and check it out.
At the table, they provided business cards that pointed to 'always available' titles in their collection, bookmarks, getting started guides, and they gave away coffee mugs to tie in to the overall theme.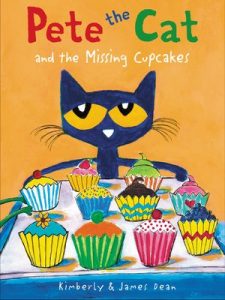 If your library doesn't have a dedicated outreach services department, there are still easy ways to add on to your existing programming and get people excited about your digital services that they may not have known existed. If your library currently has a story hour schedule, how about including a digital story hour?
Swap a print book for an interactive read-along that includes funny voices and music and you'll engage kids with literature in a whole new way. Pete the Cat is a hit with little ones, Click Clack Moo: Cows That Type by Doreen Cronin has funny animal sound effects, and the classic Corduroy by Don Freeman offers a fresh take by including musical interludes that can capture kids' attention and imaginations.
Connect with kids & their parents with hands-on activities
Another way to educate patrons already coming to your library is by offering some creative fun with a training demo on the side. To introduce their youngest patrons to ebooks, Frisco Public Library (TX) gave kids the chance to craft their very own ebookworm using Popsicle sticks and pom-poms. They also had Read with Libby coloring sheets and crayons set out for the little artists. While the kids were busy with glue and crayons, it offered a chance for parents to take a breather and learn about the read-alongs, audiobooks, and early readers available in the digital collection.
Takeaways at the table included a children's recommended ebooks flyer for parents, temporary tattoos, bouncy balls, and colorful kid-themed bookmarks.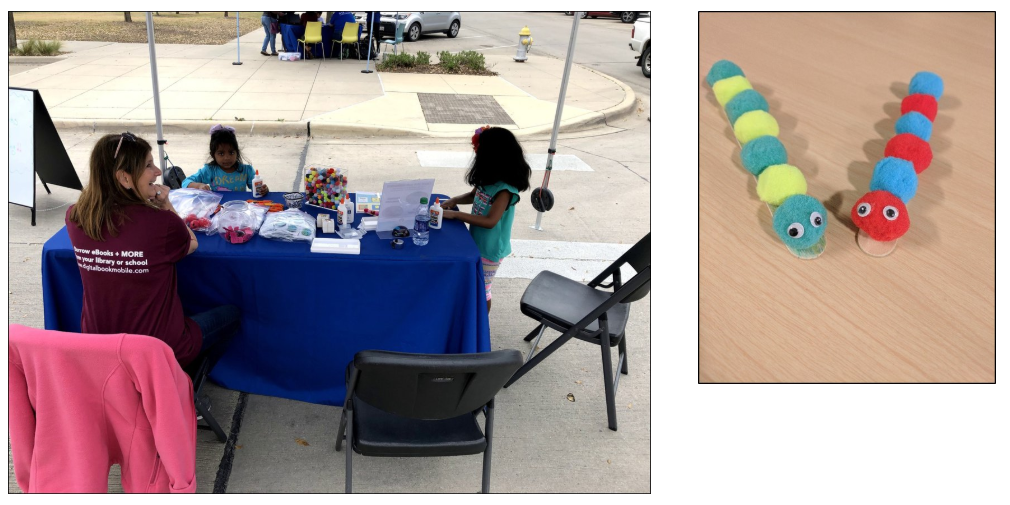 To learn more about how libraries are reaching new digital users in and outside of their library, check back for future blog posts in this series that will include how to reach new users at your local brewery, getting started with local PR and outreach, reaching "non-readers," and putting your best foot forward with best practices for your website.
To host any of these events at your own library or for help getting started, contact your Account Manager for more details.
About the author:
Annie Suhy has been working with public libraries since 2006. An Outreach Services Specialist at OverDrive, Annie has partnered with libraries across the globe to integrate their digital collections into their outreach efforts.
Browse blog and media articles