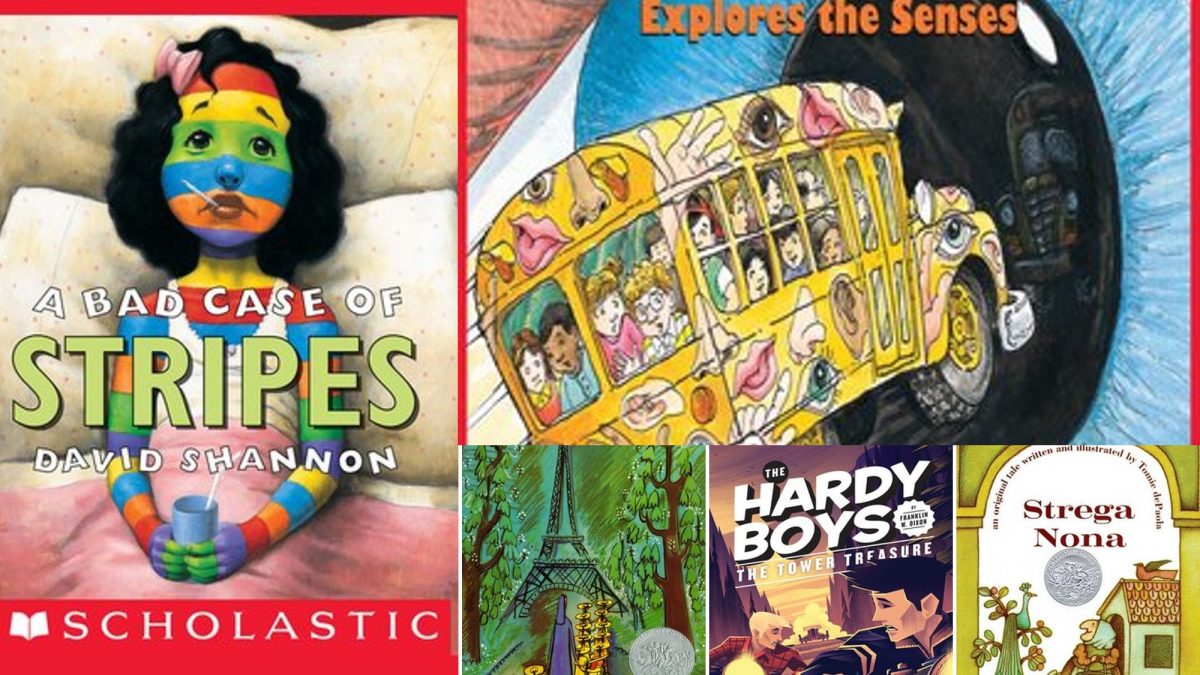 Characters to inspire your costume
By: Hannah Monson, Content Specialist 
If you're anything like me, you've been planning your Halloween costume for the last six months. Well, now we're finally approaching Halloween, so if you haven't planned, now's the time!
Not only am I a children's librarian, but I also used to be a seamstress in a theatre costume shop, so literary Halloween costumes are my jam! This list of my favorite literary Halloween costumes is admittedly very heavy on children's literature, but there's a reason: Children's book characters are beloved and often eccentric, so they make good, recognizable Halloween costumes (you'll notice some OverDrive team members rocking these below).
We always want to see your literary Halloween costumes, so when you post on social media, be sure to tag @OverDrive_Libs on Instagram, @OverDriveEd on Twitter and @OverDriveEducation on Facebook!
Harriet M. Welsch – Harriet the Spy by Louise Fitzhugh
What you need to be Harriet: Jeans, a red hooded sweatshirt and a Mead Composition notebook labeled "PRIVATE."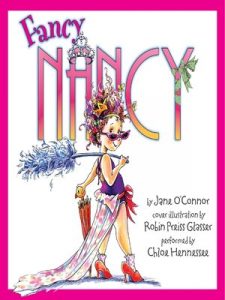 Nancy Clancy – Fancy Nancy by Jane O'Connor
What you need to be Nancy: There's a lot of creativity allowed here! Wear something brightly colored, boldly patterned or excessively ruffled. Pile curly hair on top of your head and add as many accessories as possible. Basically, just raid a costume bin and go wild!
Strega Nona – Strega Nona by Tomie dePaola
What you need to be Strega Nona: A solid-colored dress with a white apron and a headscarf. Carry around a black cauldron (good news, these are available at every Halloween store!) bubbling over with yarn spaghetti!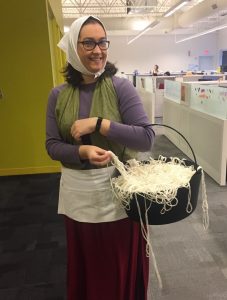 What you need to be Camilla: Really, you can wear any pajamas, but you need a lot of face paint! Paint any exposed skin in rainbow stripes. Bonus points if you add a thermometer in your mouth.
Couple's Costume: Nancy Drew and Joe Hardy – Nancy Drew by Carolyn Keene and The Hardy Boys by Franklin W. Dixon
What you need to be Nancy: There are a lot of options here, but I suggest a skirt (preferably plaid) and blouse or sweater combo. Curl your hair out and carry a magnifying glass.
What you need to be Joe: Slacks, a red sweater and a collared shirt. Be sure to part and gel your hair and carry a flashlight or magnifying glass.
Madeline – Madeline by Ludwig Bemelmans
What you need to be Madeline: A yellow coat and matching yellow brimmed hat. You can either button the coat up all the way or leave unbuttoned with a blue dress underneath. This also makes a great group costume for a group of 12 girls! Bonus points if you have a golden retriever for your own Genevieve!
What you need to be Max: A white onsie or sweatsuit (with a hood), a furry tail and a yellow crown. This is a great choice for men or women, kids or adults. It's also a good choice for young children with accompanying "wild thing" parents.
What you need to be Ms. Frizzle: A blue dress with any eccentric print. If you don't have eccentric prints, glue on planets, stuffed animals or anything else Ms. Frizzle might wear! Curly red hair is a bonus!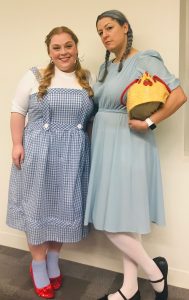 What you need to be Dorothy: A blue and white gingham dress with a short sleeved white shirt. To be book Dorothy, wear silver shoes; to be movie Dorothy, wear ruby red shoes. Bonus points for a basket with a yorkie dog!
The book itself!
What you need for this costume: Use second-hand or damaged books to build a costume out of pages. A couple of my favorite ideas:
Book fairy or a diction-fairy: Wings, tutu and a wand made of pages
Miss-Spelled: A pageant style dress made of pages with a Miss Spelled sash
Bonus! Dress up as OverDrive's beloved student reading app, Sora!
Browse blog and media articles