New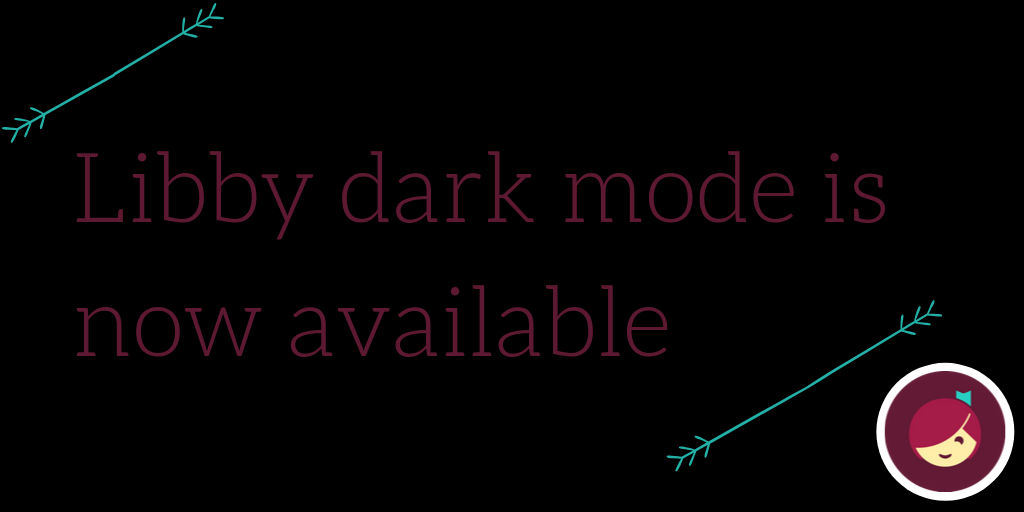 Libby dark mode is here to save your eyes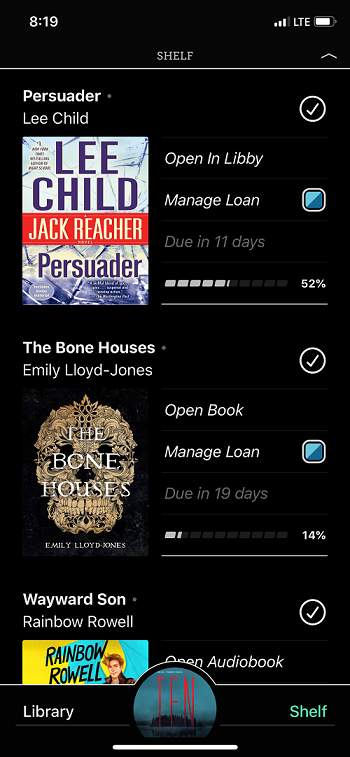 The release of iOS 13 created buzz around our office because of the simplicity of changing our phones to dark mode. We're book nerds at a technology company looking at devices and computers all day. Being able to relieve the strain on our eyes was quite an exciting development. When we're not looking at our computers, we're reading an ebook. This is why we're happy to share that Libby now also has a dark mode.
Using Libby dark mode
Dark mode works for Libby users on both Android and iOS devices. For Android users, dark mode is compatible with Android 10 devices. If you have the Dark Theme selected on your device, Libby will automatically enter dark mode. For iOS users, this feature is available once you update to Libby 3.0 (now available).
Dark mode replaces the white background aspects with black, reducing the strain on your eyes. You'll see these improvements throughout the browsing experience, on your shelf, and while enjoying your borrowed books.
Additional improvements and updates
You'll also find compatibility improvements for iOS 13, audio and CarPlay crash fixes. There are background adjustments to prepare for the next exciting update, which will feature the option to get push notifications from Libby about various actions and updates.
Whether you're reading at night or listening on the go, Libby is compatible with your life. Have a question, comment or suggestion about Libby? You can connect directly with our team via the Help & Support option in the right-hand navigation menu. You can also visit our Libby Help site for additional assistance.
Browse blog and media articles