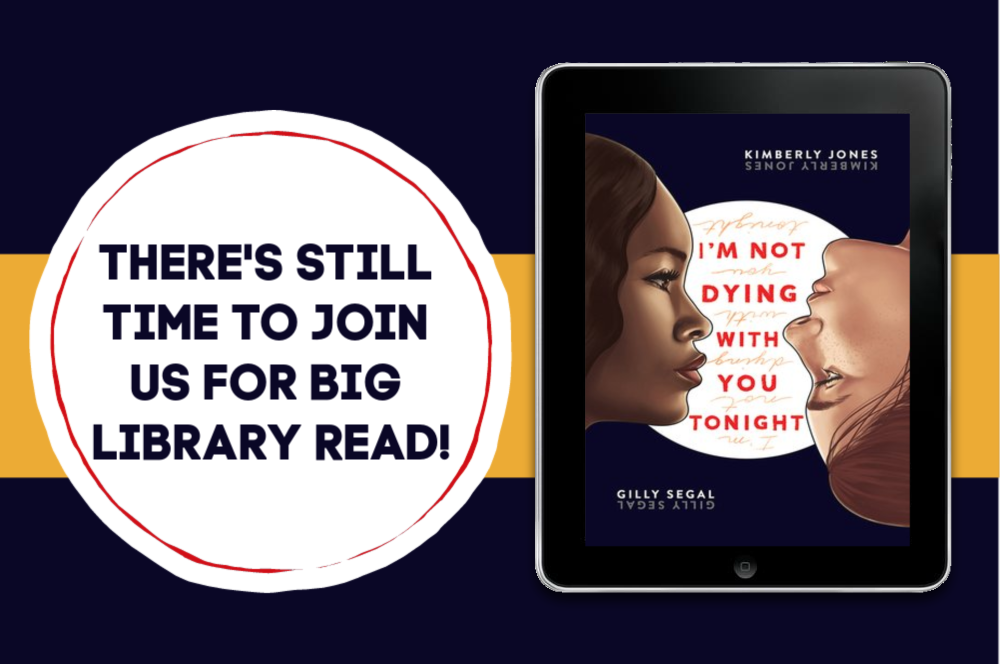 There's still time to join us for Big Library Read
By: Jill Grunenwald, Marketing and Communications Specialist
Big Library Read, our global ebook club, is currently taking place and there is still time for you to join us! Between now and Nov. 18, readers at participating OverDrive libraries and schools can borrow the ebook or audiobook of I'm Not Dying With You Tonight by Gilly Segal and Kimberly Jones without waitlist or holds. I'm Not Dying With You Tonight is an incredible story about two girls from very different backgrounds who must put aside their differences if they want to survive the race riot taking place in their city.
So head on over to your library or school and get your copy of I'm Not Dying With You Tonight. Then, be sure to visit our discussion board and share your thoughts. The reaction to this latest BLR title has been amazing and our discussion board has been active with some thought-provoking comments from readers. You can also join the conversation by using the hashtag #BigLibraryRead.
We also have a new interview with authors Gilly Segal and Kimberly Jones that you can listen to today!
For libraries and schools looking to promote Big Library Read, we've created a marketing kit featuring press releases, posters and bookmarks that you can print out along with graphics to use on social media. For library partners there are Libby marketing materials, while schools can take advantage of the Sora graphics. The BLR website also has a discussion guide that can be used by librarians, readers and educators to facilitate thoughtful conversations around I'm Not Dying With You Tonight. The discussion guide includes suggestions on how educators can implement the book into the classroom curriculum.
Tags In
Browse blog and media articles