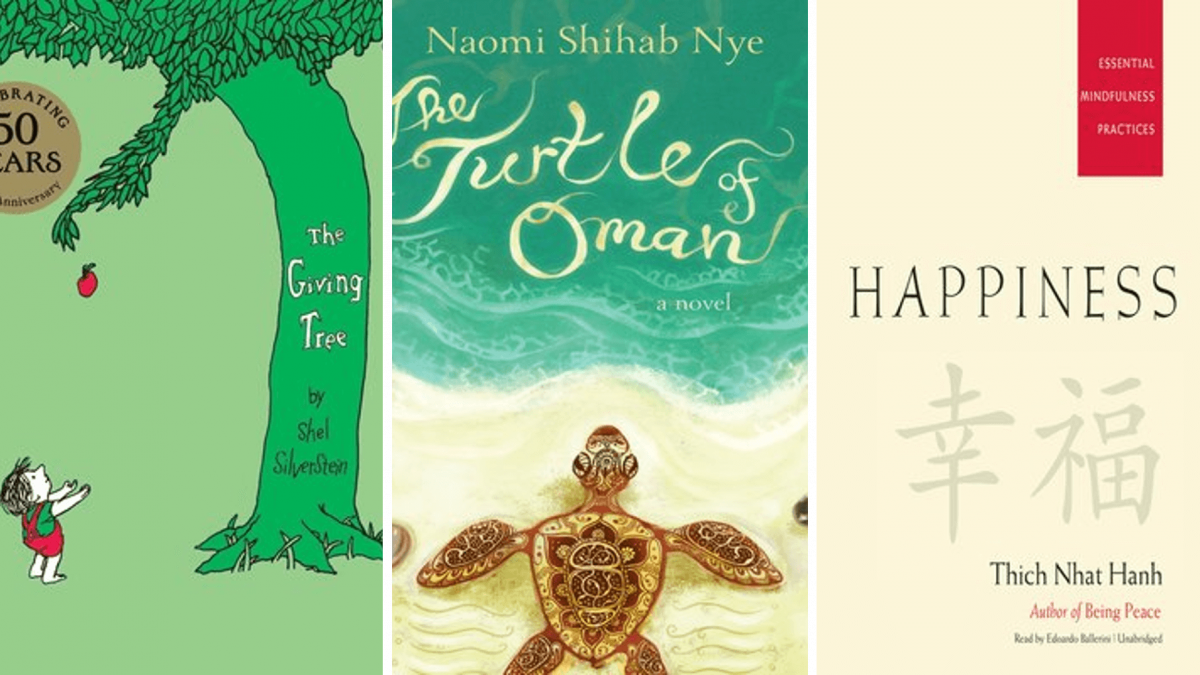 Gifts of gratitude: How to teach your students to combat anxiety and depression by saying thanks
By: Regis Coustillac, Account Manager
Wool socks, fresh popcorn, the sound of rain against the windows. Every night, I try to write three things in my journal for which I'm grateful. New bedsheets, my parents, a good conversation with friends. This is a practice that helps me slow down and collect all the small gifts scattered throughout my life — gifts that easily go unrecognized unless I plan the time to be thankful. Gifts like a crisp apple, my health insurance, a movie night with my girlfriend.
Giving Thanks Without a Turkey and Pie
As we approach Thanksgiving and the holiday season, I urge you to consider gratitude more carefully. Gratitude is a foreign concept to many people, and to others, it is a seasonal decoration of the spirit, a string of lights along the gutters that must be hung for a couple of months out of obligation. Gratitude lives in us like a small candle, and every gust of misfortune or annoyance threatens to extinguish the precious flame.
A Dim Light at Risk of Going Out
The flame of gratitude is even more delicate in students. Thus, it is important as parents, as educators and as members of the community that we teach our children its significance. This is not as simple as it sounds.
More than ever, our students are dealing with stress and anxiety. A Pew Survey from February found that 70% of U.S. teens view anxiety and depression as a "major problem" for them and their peers. The number one cause cited? The pressure to achieve academically.
There is much that can be done to battle the negativity teens and young students are dealing with on a daily basis. Researchers Jeffery Froh and Giacomo Bono have been studying the scientific effects of gratitude among youth since 2006. In an article published in Greater Good Magazine, they write that "teens who had high levels of gratitude when entering high school had less negative emotions and depression and more positive emotions, life satisfaction and happiness four years later when they were finishing high school." What a radical idea it is to think that simply being thankful can help mitigate the anxiety and depression that bubbles up inside students.
Building Gratitude Into the Curriculum
Despite the fact that scientific research around gratitude is growing, the practice of it still remains a sort of art form. Still, there are some tried and true ways to instill the power of gratitude in your students. An article from Edutopia entitled "Encouraging a Sense of Gratitude in Students" recommends writing letters, journaling and publicly acknowledging acts of kindness. This is the perfect time to build these activities into your classroom routine under the guise of holiday-themed activities. Then you can simply continue those practices well into the sticky months of spring and summer.
Books to be Grateful For
Don't feel like you must shoulder the load alone! There are plenty of opportunities for students to learn about gratitude on their own time, and the best way for them to do so is to read about it. To me, a book is as good as a second teacher. To this day, I know that one of my first experiences with the concept of gratitude came from Shel Silverstein's classic picture book The Giving Tree. I'll never forget the relationship between the tree and the boy, like the relationship between a parent and a child. Stories like these reach children in ways they can grasp.
In my adult years, it was writers like Thich Nhat Hanh and Naomi Shihab Nye that taught me the forgotten importance of gratitude. They swayed me with the promise that making others feel good would make me feel good as well. That being thankful for our umbrella makes us forget about the storm. Your students could benefit from reading books that preach the importance of gratitude, too.
Our staff librarians have curated this special list of books that focus on or teach gratitude to students. This is the perfect time of year to curate this sort of collection, to begin working gratitude techniques into the curriculum and to build habits that will last all year long. These days, the need to say thank you feels in some ways urgent.
'Thank You' For Starting the Trend
In fact, I have a challenge for you. When you run into a friend or a coworker, ask them how their day is going or what's new in their life. Pay attention to the difference in people who respond with a negative piece of news versus those who respond with a positive thought. Notice the difference in the attitudes of these people. Consider the difference in how those people make you feel when you talk to them. This is the first step to recognizing how you respond to these same questions and, in turn, adjusting your own attitude. This simple exercise can foster a more optimistic view of life. Remember, your students mirror the behavior they see modeled. Exercise some appreciation in your everyday life and they will respond with the same.
Let me leave you with a few lines from a poem by the writer Donald Hall called "Summer Kitchen." The poem is about Hall preparing dinner with his wife. It ends:
We ate, and talked, and went to bed,
And slept. It was a miracle.
How easy it is to recognize these small miracles if we only take the time to try.
CLICK TO ACCESS "ATTITUDE OF GRATITUDE" COLLECTION
---
About the Author:
Regis is an OverDrive Education Account Manager. He helps schools in OH, PA, and WV incorporate digital reading into their curriculum and school culture. His background is in creative writing and his passion is poetry. He worked as a teaching artist for three years, leading workshops for students, community members, and immigrants in Northeast Ohio.
Tags In
Browse blog and media articles