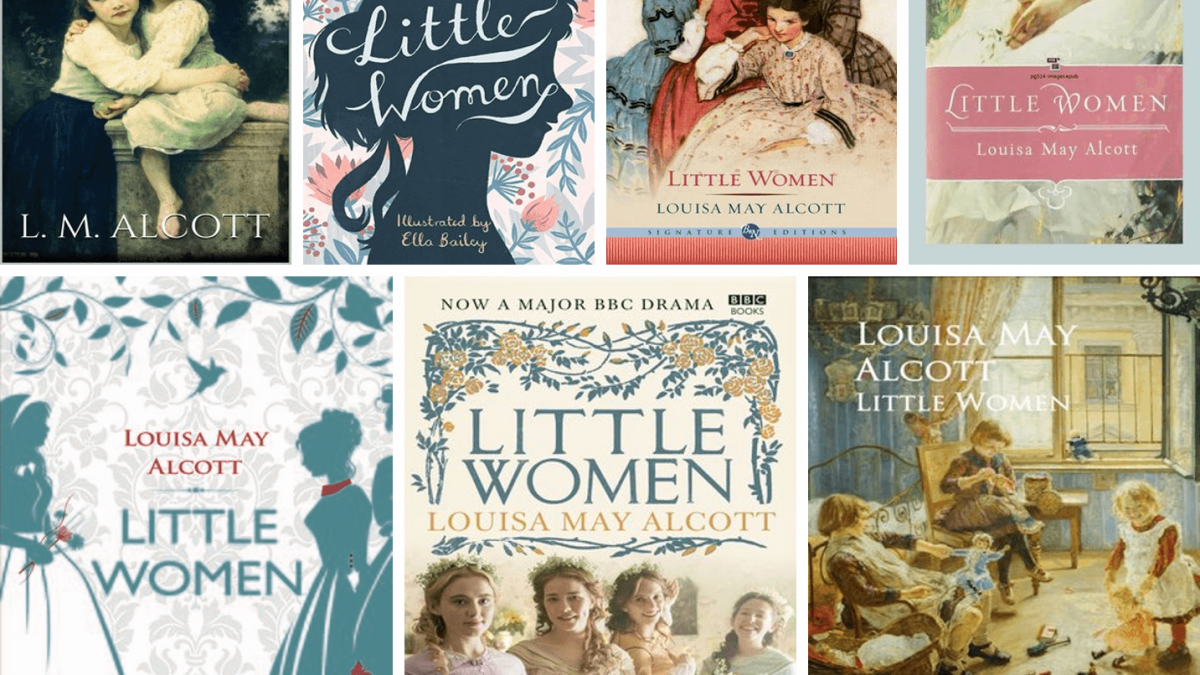 The enduring impact of "Little Women"
By: Hannah Monson, Content Specialist
Little Women — originally published in two parts, entitled Little Women and Good Wives — celebrated its 150th birthday in 2018. Celebration of this landmark anniversary has extended into 2019, with a new movie adaptation directed by Greta Gerwig and starring Saiorse Ronan, Emma Watson, Laura Dern, Meryl Streep and other A-list actors due out this week.
Little Women is generally considered one of the great works of American literature. But why, after 150 years, is the story of four teenage girls growing up during the Civil War still relevant?
A timeless story about family
It might be because Little Women is, above all else, a story about sisterly love. Yes, there are romantic subplots, but those weren't what interested Louisa May Alcott (who never married, and based the character Jo off of herself). Instead, she rooted her story in her own true experiences growing up — including the love between the March sisters, the melancholy of their father's absence and the influence of transcendentalism.
There is one glaring exception. While it's my favorite romance in the story, Jo's relationship with Friedrich Bhaer deviates significantly from Alcott's life experience — primarily because her publisher (and readers) wanted Jo to find love and marry. However, if the recent success of Frozen has shown us anything, it's that audiences appreciate that true love can be found between sisters just as strongly — if not more so — than with romantic partners.
The evolution of a lifelong favorite
Anyone who knows me at all can tell you that my favorite book is Little Women. Not only do I collect different editions of the novel (I had 56 at last count), I also have four versions of the movie, a poster and three framed quotes. Over time, I've also received gifts of bracelets, keychains and cards with Little Women references.
Though I can remember watching the 1994 Little Women adaptation with Winona Ryder and Susan Sarandon when I was young, I didn't love it then. It wasn't until I was in high school that I read the book and revisited the movie.
My mom died when I was 17, and in that summer before my senior year of high school, I exclusively read children's books. I also read, for the first time, Little Women. For me, the ache of Mr. March's absence (though he does eventually return) mirrored my own sorrow, and the grief of losing Beth felt painfully real. But also, the relationship between the four girls and their mother was aspirational, and something I wanted at that time more than ever.
A Little Women in everyone
Several years ago, I gave my dad a copy of Little Women for Christmas. Though he's a huge reader, he'd never read this classic. I wrote inside the front cover that I didn't know if he would love it, but that he would understand why I did. I also said that after reading it he would better understand me and the way I embodied the best and worst of each of the March girls.
To that end, one of my coworkers has a Twitter bio that reads: "Aspire to be Jo, very truly Meg." I love this because not only do I relate, but I think everyone can relate. No matter who you are, when you read Little Women, you might see in yourself the warmth of Meg, the fierceness of Jo, the sweetness of Beth or the ambition of Amy — or maybe a little of each.
---
Explore the Little Women Trilogy by Louisa May Alcott
Nominated as one of America's best-loved novels by PBS' The Great American Read. It is no surprise that Little Women, the adored classic of four devoted sisters, was loosely based on Louisa May Alcott's own life. In fact, Alcott drew from her own personality to create a heroine unlike any seen before: Jo, willful, headstrong and undoubtedly the backbone of the March family. Follow the sisters from innocent adolescence to sage adulthood, with all the joy and sorrow of life in between, and fall in love with them and this endearing story. Praised by Madeleine Stern as "a book on the American home, and hence universal in its appeal," Little Women has been an avidly read tale for generations.
---
Little Men is the sequel to Louisa May Alcott's classic, Little Women. It tells the story of the children at Jo's school, the Plumfield Estate School. It is followed by the novel Jo's Boys, the third and final novel in the unofficial Little Women trilogy, in which the children introduced in this novel reach adulthood.
---
Jo's Boys, and How They Turned Out: A Sequel to "Little Men" is commonly considered to be the last novel in Louisa May Alcott's Little Women series. It takes place 10 years after Little Men and follows the children from that book into adulthood. Out in the world they deal with love, ambition and the snobbery of society.
---
About the author:
Hannah Monson is a Content Specialist on the Global Libraries and Education team. While at OverDrive, she has worked with schools in the southern United States, and now she works with schools in Africa, Europe, Latin America and the Middle East to find the best content for their students.
Browse blog and media articles