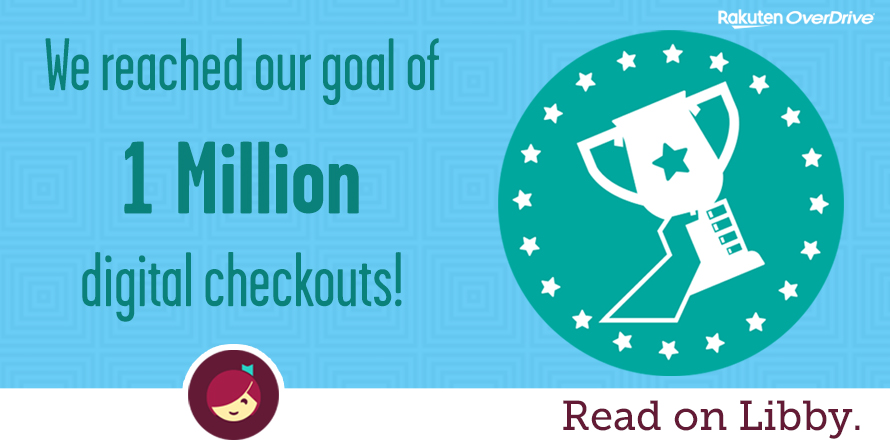 73 library systems surpass 1 million digital checkouts in 2019
By: Adam Sockel, Integrated Marketing Specialist
A record number of OverDrive library partners reached the million checkout milestone, leading the way for yet another massive year in digital reading
Digital discovery of authors and books through libraries remains at an all-time high, as more than 70 library systems from around the world saw their communities borrow more than 1 million ebooks and audiobooks this past year. Using the award-winning Libby app and their library's OverDrive digital websites, these systems led the charge in another incredible year for libraries and digital content.
In the coming weeks, we'll be sharing several exciting achievements, but today we're highlighting the latest members of the Million Checkout Club. Leading the way was Toronto Public Library, who surpassed 6.5 million digital circulations, with Los Angeles Public Library and four other systems surpassing 5 million.
Libraries from five different countries reached the million checkout mark. Half of all the libraries that joined the club had more than 2 million checkouts in 2019. Collectively, this group amassed a staggering 174 million checkouts.
The 2019 Million Checkout Club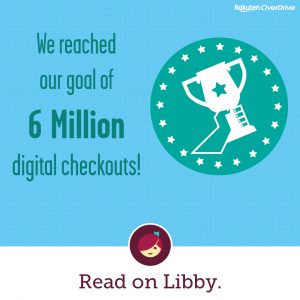 6 million+
Toronto Public Library
5 million+
Los Angeles Public Library
Wisconsin Public Library Consortium
King County Library System
The Ohio Digital Library
New York Public Library
4 million+
Greater Phoenix Digital Library
Maryland's Digital Library
National Library Board Singapore
Tennessee READS
3 million+
Digital Downloads Collaboration
Seattle Public Library
Multnomah County Library
Hennepin County Library
CLEVNET
2 million+
Ontario Library Service Consortium
Utah's Online Library
Public Library of Cincinnati and Hamilton County
Mid-Continent Public Library
San Francisco Public Library
Harris County Public Library
North Carolina Digital Library
Calgary Public Library
LA County Library
Cuyahoga County Public Library
Auckland Libraries
Kentucky Libraries Unbound
Sno-Isle Libraries
Sacramento Public Library
Boston Public Library
Livebrary.com
Metropolitan Library System
San Diego County Library
Las Vegas-Clark County Library District
Midwest Collaborative for Library Services
Denver Public Library
Fairfax County Public Library
1 million+
Carnegie Library of Pittsburgh
Pikes Peak Library District
Hillsborough County Public Library Cooperative
San Antonio Public Library
Oregon Digital Library Consortium
Minuteman Library Network
Indianapolis Public Library
Nashville Public Library
St. Louis County Library
Houston Area Digital Media Catalog
Bridges
Brooklyn Public Library
Digital Library of Illinois
Edmonton Public Library
Broward County Library
Austin Public Library
Orange County Library System
Salt Lake County Library Services
Ottawa Public Library
The Free Library of Philadelphia
Chicago Public Library
Washington County Cooperative Library Services
Washington Anytime Library
Pierce County Library System
CW MARS
Wake County Public Libraries
New Hampshire State Library
Lee County Library System
South Australia Public Library Services
British Columbia Libraries
Nassau Digital Doorway
Missouri Libraries 2Go
District of Columbia Public Library
Charlotte Mecklenburg Library
Arapahoe Library District
OK Virtual Library
Browse blog and media articles