Hot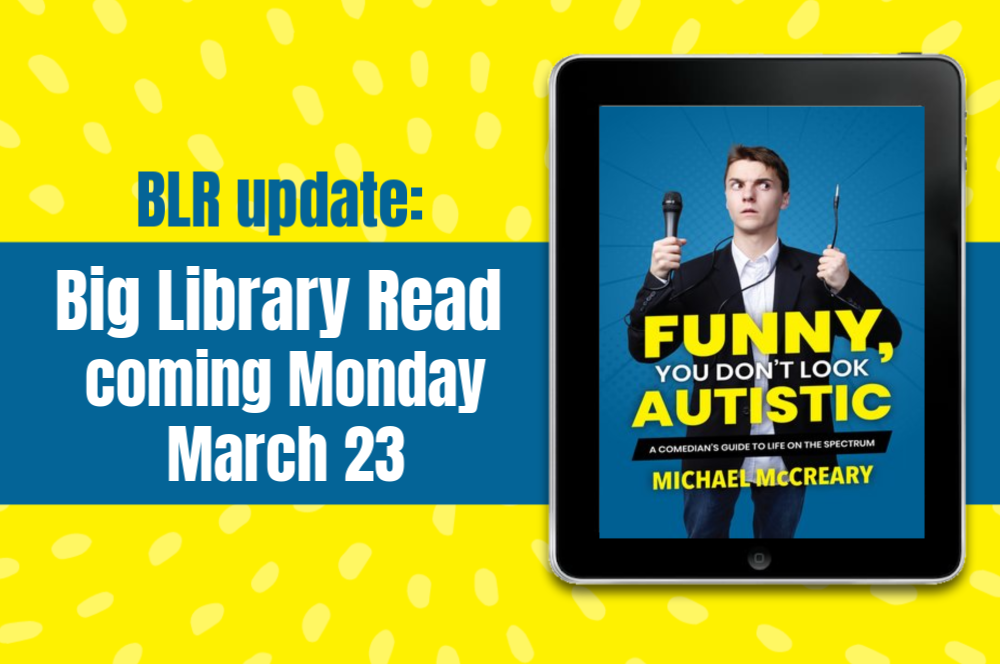 Big Library Read update: BLR will now start March 23
Earlier this week, we shared several no cost and low-cost collections now available in Marketplace to help your library meet unprecedented demand during COVID-19. One way to bring your community together during this time is with the next Big Library Read, which we will be starting one week early. Previously, our next global ebook club was going to start on Monday, March 30. But in light of everything happening with COVID-19, and knowing your users are turning to your OverDrive site, BLR will now be starting on Monday, March 23.
Our global ebook club is an opportunity for readers all around the world to read the same book at the same time without waitlists or holds. From March 23 – April 13, comedian Michael McCreary's memoir Funny, You Don't Look Autistic will be available in both ebook and audiobook formats.
After finishing Funny, You Don't Look Autistic, readers can join the conversation using our online discussion board. Libraries and schools looking to host virtual book clubs with their community can visit the BLR website for additional discussion questions and a letter from Michael. Soon, we will also have a conversation with Michael and the Professional Book Nerds where they discuss his book.
We now have marketing materials available that reflect the new March 23 start date. There is a Sora marketing kit for our school partners, while library partners can use the Libby marketing kit.
We know that many of our school and library partners are currently closed, or will be closing soon. This means your community is going to be relying on your digital collection now more than ever, and we want to help in whatever way we can, which is why we are excited to be able to bring BLR to you a week early! We will also be updating our no cost and lost cost collections post often with new offerings, so be sure to check back frequently.
Contact your Account Manager with any questions or if your school has not opted in and would like to.
Tags In
Browse blog and media articles