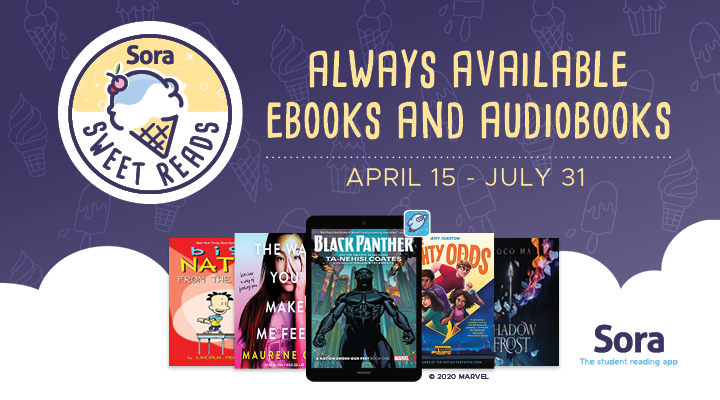 Sora Sweet Reads: Access free, always available digital titles starting April 15
By: Christina Samek, Outreach Specialist
Every year since 2014, OverDrive has offered a summer reading program for schools. This program is intended to help fight the summer slide and give students an opportunity to read quality titles all summer long. This year's program was slated to begin June 10, but then (as you are well aware) the world changed.
To help schools support learning amidst closures due to COVID-19, we are proud to offer our summer reading program, rebranded as Sora Sweet Reads, two months early and for an extended period of time: April 15 – July 31. No opt in is necessary – all schools with Sora reading app will automatically be added to the program to participate.
We're pleased to offer 30 free and simultaneous use juvenile and young adult ebooks (and select audiobooks). These titles will be prominently displayed in Sora so it's easy for students to find their next sweet read.
And what sweet reads they are! With titles like Black Panther (through June 15), Big Nate from the Top, The Downstairs Girl, Ms. Marvel (launching June 15), The Strange Case of Origami Yoda and more, students are sure to find stories so great they'll want seconds.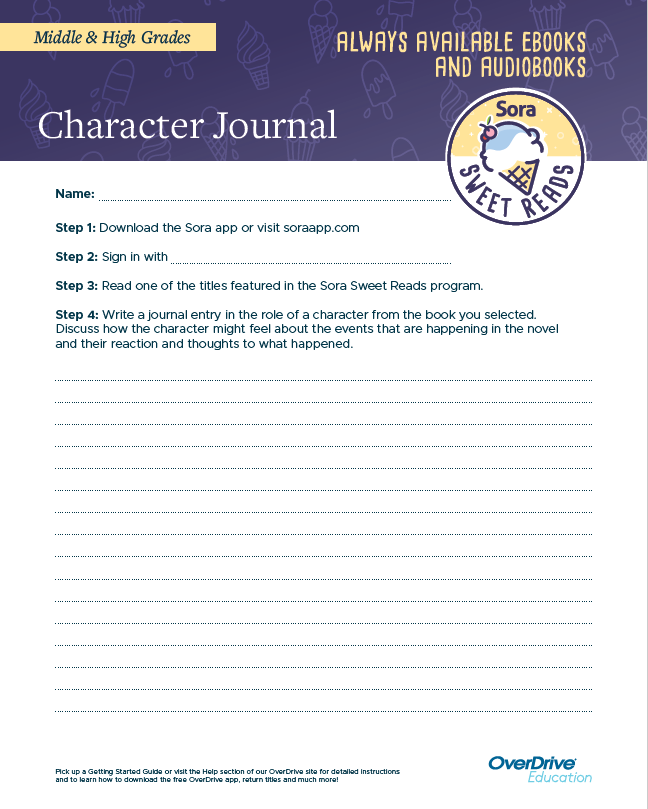 Promote the program now with our free, complementary marketing materials, including student worksheets, social media graphics, a staff memo and a letter to parents!
Note: As always, you can weed titles from your website as needed. Furthermore, the Sora Sweet Reads program is being offered IN ADDITION to Sora No-Cost Books (details available here).
Please feel free to contact your OverDrive Education Account Manager with any questions or if you wish to opt out.
---
About the Author:
Christina Samek is an Outreach Specialist at OverDrive. She develops resources that help K-12 educators grow engagement among their students, faculty and parents. Prior to coming to OverDrive, she worked in the magazine industry. She has a degree in journalism and English literature from Miami University (OH). She loves reading, writing, running, her adorable little boy, her husband, cherry turnovers and her dog, Willow.
Browse blog and media articles