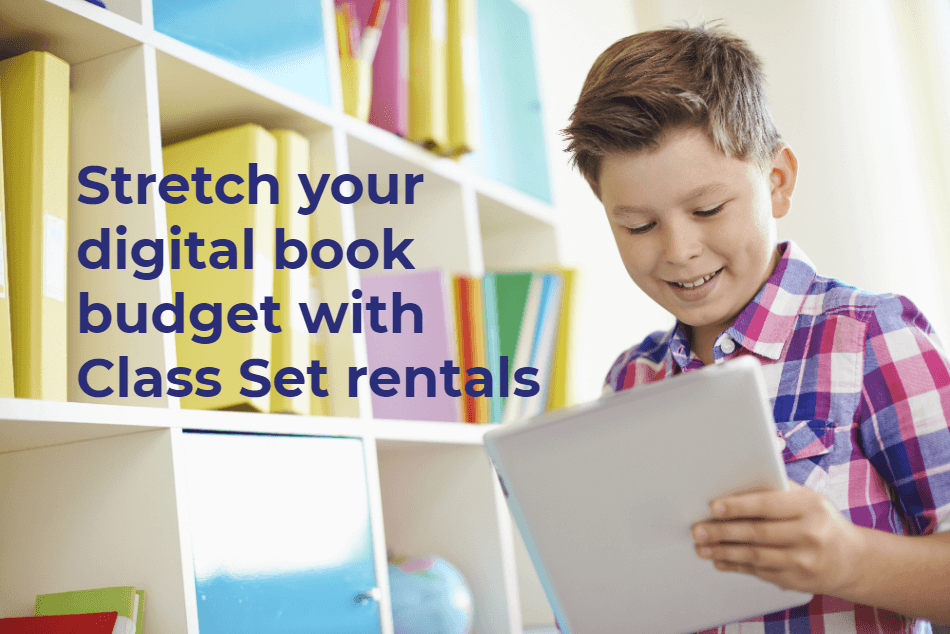 Stretch your digital book budget with Class Set rentals
By: Regis Coustillac, Account Manager
There's no doubt that the COVID-19 pandemic has affected almost every aspect of our lives: how we work, how we communicate and, unsurprisingly, how we read. When many schools began closing their doors during the spring of 2020, districts across the country turned to digital resources, using tools like the Sora reading app to access ebooks and audiobooks remotely.
Almost six months later, schools find themselves again needing access to ebooks to supplement their curriculum. We're all familiar with that small room or closet that houses the ELA books – hundreds of copies waiting to be used for a few months at a time. For many schools, though, distributing these books has become a health concern, and these print copies will be sequestered for the upcoming school year.
And so, with limited budgets and an increasing demand for digital reading materials, schools are increasingly leveraging the class set model to economically meet their needs.
Class Sets: A curriculum reading game-changer
OverDrive's Class Set lending model allows you to rent a title and pay per student. Books are available for a set period of time – usually in 30-day increments – and at a unit-price. The books are then automatically assigned to the desired group of students, providing the flexibility for multiple students to read the same book without needing to purchase multiple copies at full price. In terms of cost, Class Set books are usually priced anywhere from $1 per copy to about $5 per copy. In the long run, this can provide your school significant cost savings.
So when would you rent a digital Class Set? There are many instances in which a Class Set rental makes the most sense for your school. The most common is when you need one title for a large number of students to read at the same time. This could be a required read in their ELA class. It could be a "One School, One Book" community read. Maybe you need 15 copies for a book club, and you don't see yourself needing those copies when the club finishes. Whatever your need, the Class Set lending model provides a flexible option that will save you budget.
Browsing & implementing Class Sets
The Class Set model is easy to implement. In Marketplace, you'll need to switch to the Class Set model in the "Shop" tab drop-down menu. From here, you can search through the thousands of titles that are offered as Class Set rentals.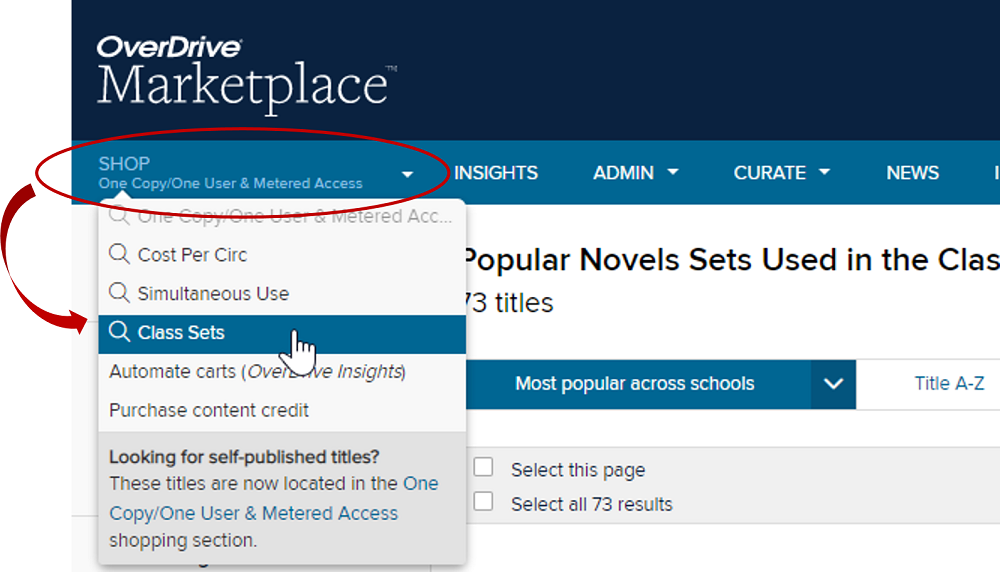 If you'd prefer, you can also shop through our lists of most popular elementary Class Sets and our most popular high school Class Sets in Marketplace.
If your school is looking to implement a digital curriculum quickly and economically, please review our Curriculum Resources page, where you'll find even more information on Class Set rentals.
And, as always, you can reach out to your OverDrive Account Manager to ask about the best solution for your school community.
---
About the Author:
Regis Coustillac is an OverDrive Education Account Manager. He helps schools in Ohio, Pennsylvania and West Virginia incorporate digital reading into their curriculum and school culture. His background is in creative writing and his passion is poetry. He worked as a teaching artist for three years, leading workshops for students, community members, and immigrants in Northeast Ohio.
Tags In
Browse blog and media articles