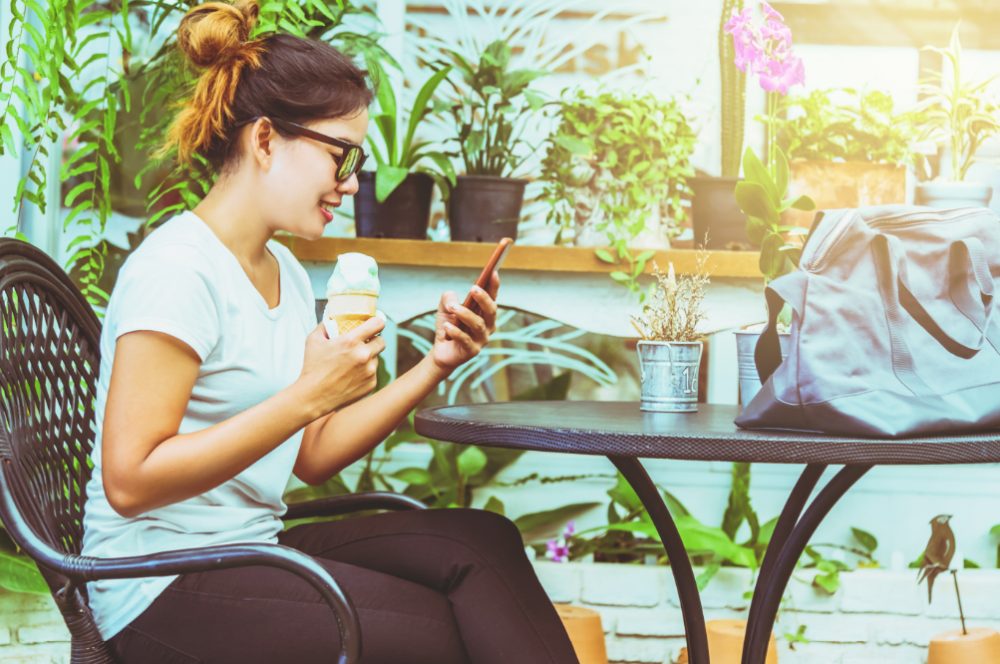 Join the Diverse Reads Reading Challenge
By: Annie Suhy, Outreach Specialist
I'm not reading. At least not as much as I'd like. With so much happening this year, Netflix and napping seemed easier than finding a book I could relate to, and without my daily commute, audiobooks went out the window. But it's hard to stay silent during such an important moment in our history. After climbing out of my reading rut and listening to Ijeoma Oluo's So You Want to Talk About Race, I understood that it was past time to expand my own virtual bookshelf to make way for perspectives and voices different than my own.
So many other readers are doing the same, and looking for ways to challenge themselves to listen and learn and expand their own knowledge of race relations. For students, it's essential that they be able to see themselves in the books they read. Books must act as mirrors, and windows, for all children to feel seen and to celebrate our differences. It's a movement and a time where we can't afford to lose momentum, and we must keep the conversation going.
Expand your TBR list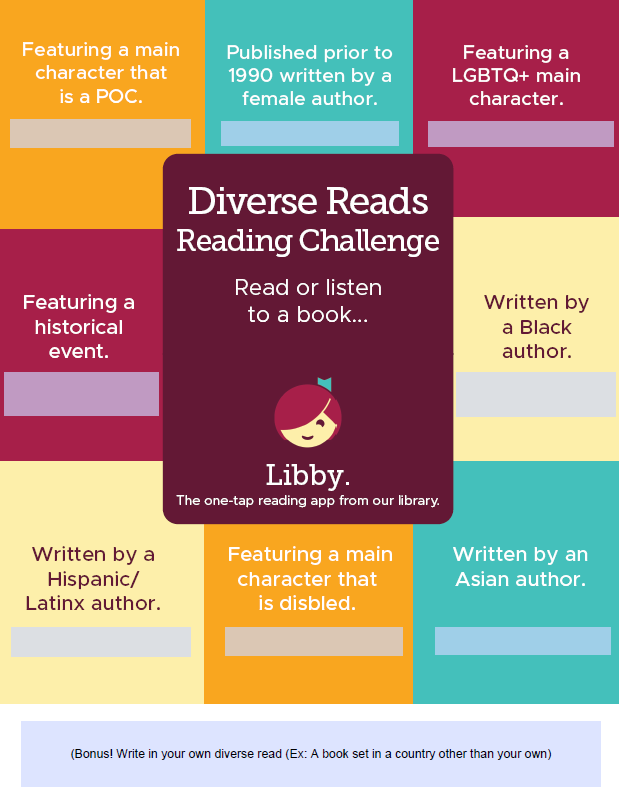 To encourage everyone to read more broadly this year, we've created a Diverse Reads Reading Challenge, available under "Try This!" on the Resource Center. Challenge your users to choose an ebook or audiobook that:
Features a main character that is a POC
Published prior to 1990 written by a female author
Features a LGBTQ+ main character
Features an historical event
Written by a Black author
Written by a Hispanix/Latinx author
Features a main character that is disabled
Written by an Asian author
For students following a traditional school year calendar, this would be approximately one book per month. Editable spaces allow readers to fill in the title of the book they read for each category. Share reading progress with us on Twitter and Facebook and inspire others to take part in the challenge.
Diversify your collection
To help ensure your digital library is stocked with titles that fulfill the challenge requirements—and most importantly, to make those titles discoverable for all, our team of OverDrive librarians have compiled lists for each challenge category. Browse, purchase, or use the lists to help you curate titles you already own on your digital collection website and in the Libby app.
Browse blog and media articles