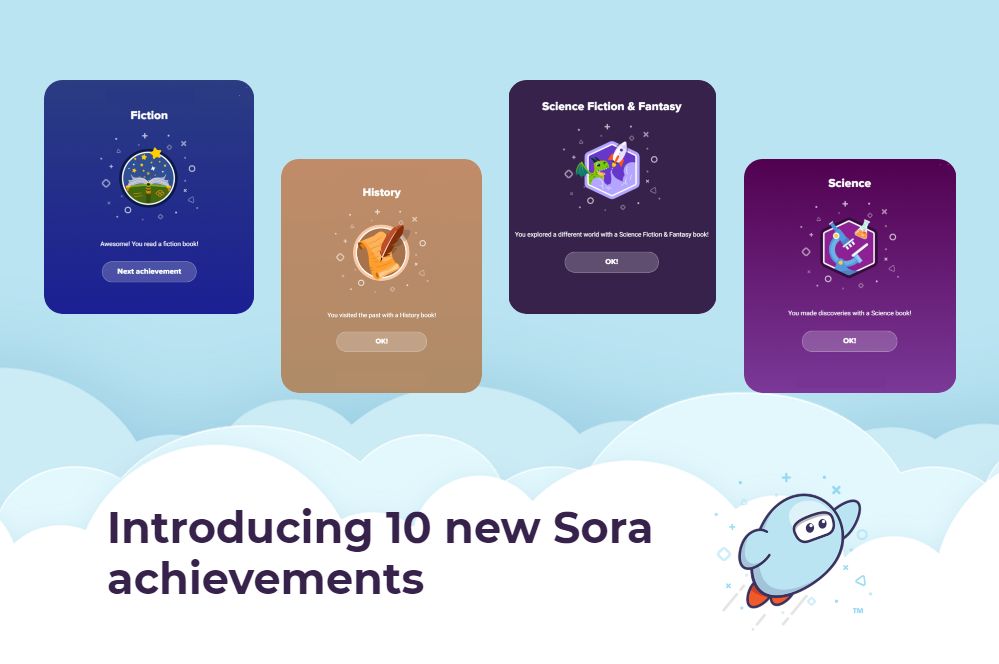 Introducing 10 new Sora achievements
To help motivate your students to keep meeting their reading goals, the Sora reading app now features 10 new subject-based achievements that they can earn by borrowing and completing titles from specific genres.
These achievements appear under a new "Subjects" section on the Me tab and award students for reading or listening to titles in the following categories: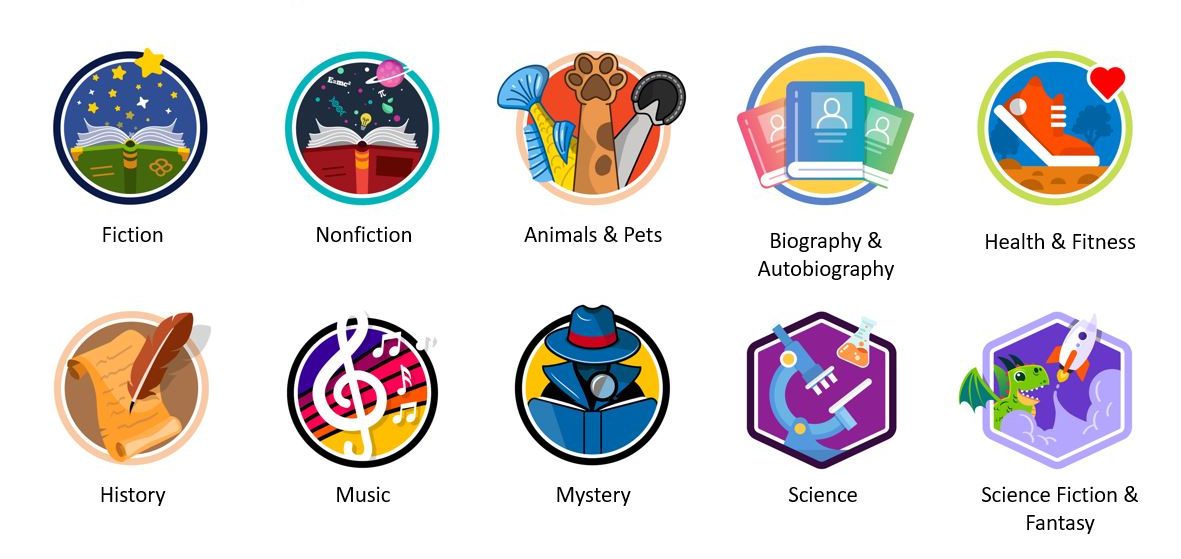 A few key notes to keep in mind:
Students will need to mark titles as Done in order to earn achievements.
Subjects are determined by publisher-provided metadata.
Students may be prevented from earning specific achievements if there are no titles in your collection that match the relevant subjects or if titles are outside a student's content access level.
For achievement-related kits, be sure to visit our Resource Center.
Any questions? You can always reach out to your OverDrive Education Account Manager.
Browse blog and media articles