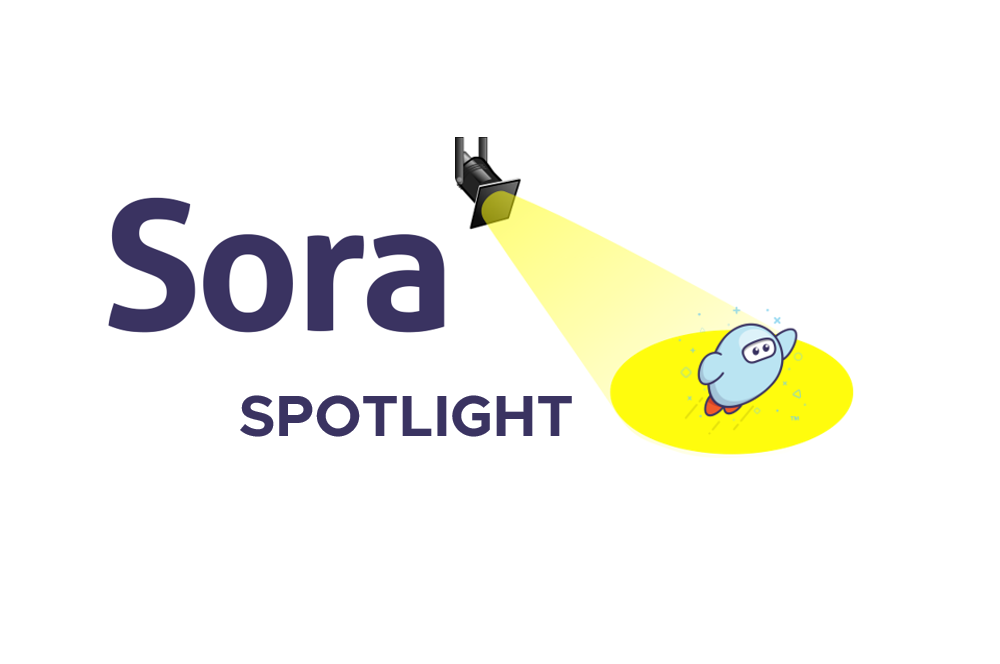 Sora Spotlight: Daniela Prando, Librarian at World International School of Torino (Italy)
By: Kristen Griesmer, Product Support Specialist
In this recurring series, we'll feature a different librarian, media specialist or educator who's become a Sora champion at their school, impressing us with their innovative methods for implementing the reading app and engaging with their students. We've asked them to share their thoughts and ideas here so that we can all be inspired and identify new ways to reach students and help them fall in love with reading.
Today, we'll hear from Daniela Prando, a librarian at the World International School of Torino.
Educator Stats
Name:
Daniela Prando
Describe your position and your school.
I am a school librarian in Torino, Italy at World International School of Torino, an International School offering the Primary Years Programme, the Middle Years Programme and the Diploma Programme of the International Baccalaureate. It is a school that in its statement and vision embraces International Citizenship, Excellence, Integrity, Forward Thinking and Passion.
I became a school librarian when I had to move to the Netherlands due to my husband's job. After three years of volunteering at the International School Of Hilversum, I became an Assistant Librarian and I learned from my wonderful colleague how exciting it was to be a school librarian in an IB school. In the Netherlands, I was in charge of developing our digital library and I chose OverDrive.
How many years have you been active with OverDrive?
5
What are you currently reading?
Public Library and Other Stories by Ali Smith, Il museo della lingua italiana by Giuseppe Antonelli and Equal Rites by Terry Pratchett.
Daniela's Sora Story
Why do you love Sora?
I love the ability to choose books for our school instead of having a pre-packaged collection, to curate our collections and change them during the school year to be aligned with our school curriculum and students' needs, plus the highlights and take notes features that can be used to complete students' tasks. I love that our library expands beyond our school walls and is available to our students 24/7. I absolutely love the Sora Sweet Reads summer reading program, and the Big Library Read that is offered by OverDrive during the year.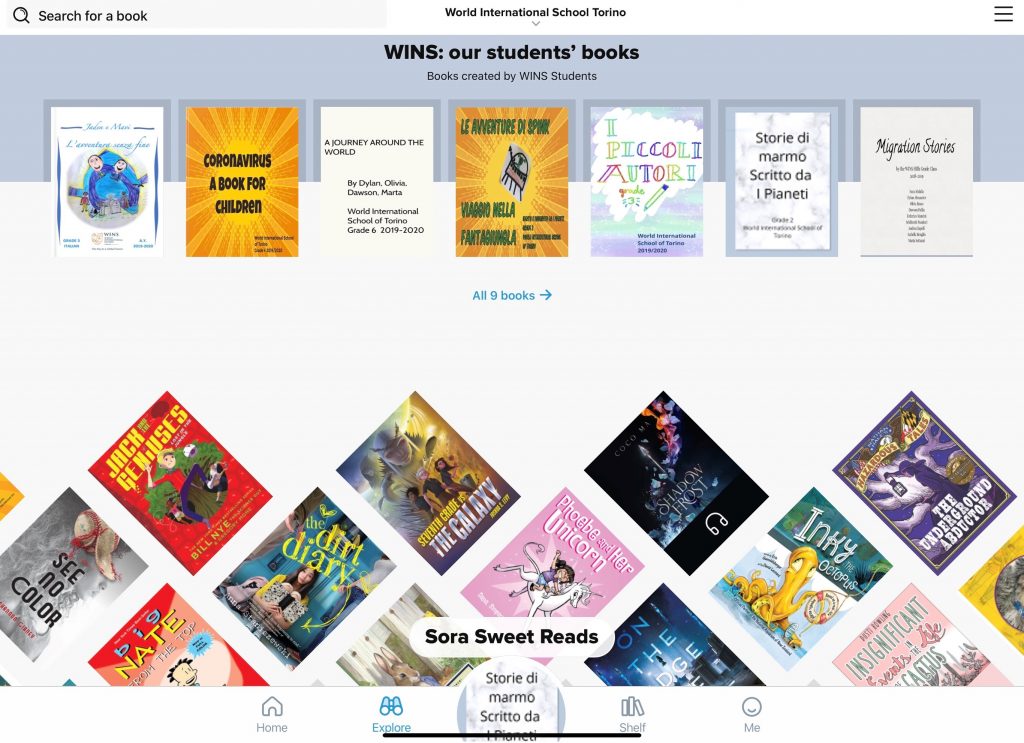 What unique things have you done to help increase student engagement with Sora?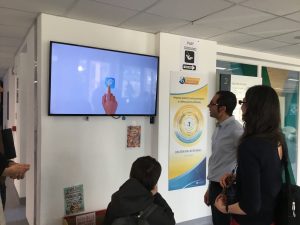 I run presentations about Sora on the smart TV in our entry hall, where parents pick up their children from school. I asked students and teachers to help create videos in English and Spanish to promote reading with Sora, and we've run the videos on our big TV display in school. Every year I reach new teachers and I support them in digitizing students' creations and publishing their ebooks using Local Content.
In what ways has this been successful?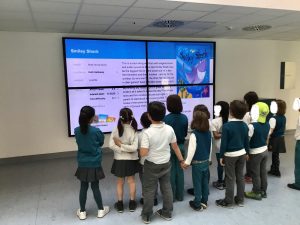 The video campaigns have increased awareness of Sora among not only the students but also their families. We've received direct appreciation from them. The possibility of seeing their work published has created a big excitement, especially in the primary; our kids love seeing their books in Sora and being able to show them to their families and friends.
Due to the current circumstances, in what ways have you transitioned to/accommodated for distance learning?
Luckily, our school at the beginning of every year gives an individual iPad to all grade levels from Transition. For this reason, our students were already independent in using their iPads during the lockdown. I created special collections for them with new books and announced them by email and newsletters to our families. I created a special Read-Along collection for kids in nursery school and kindergarten, and announced this to our teachers and families using our library system Destiny.
We continued our project of creative writing with our Grade 3 Italian class. After three months of hard work, we published their game book on Sora (our first "choose your path" book!), announcing their achievement in a newsletter. We involved families and primary school children in the School Stars contest: They took pictures of themselves reading in Sora with their pets/plushies and we published them on the school's Instagram.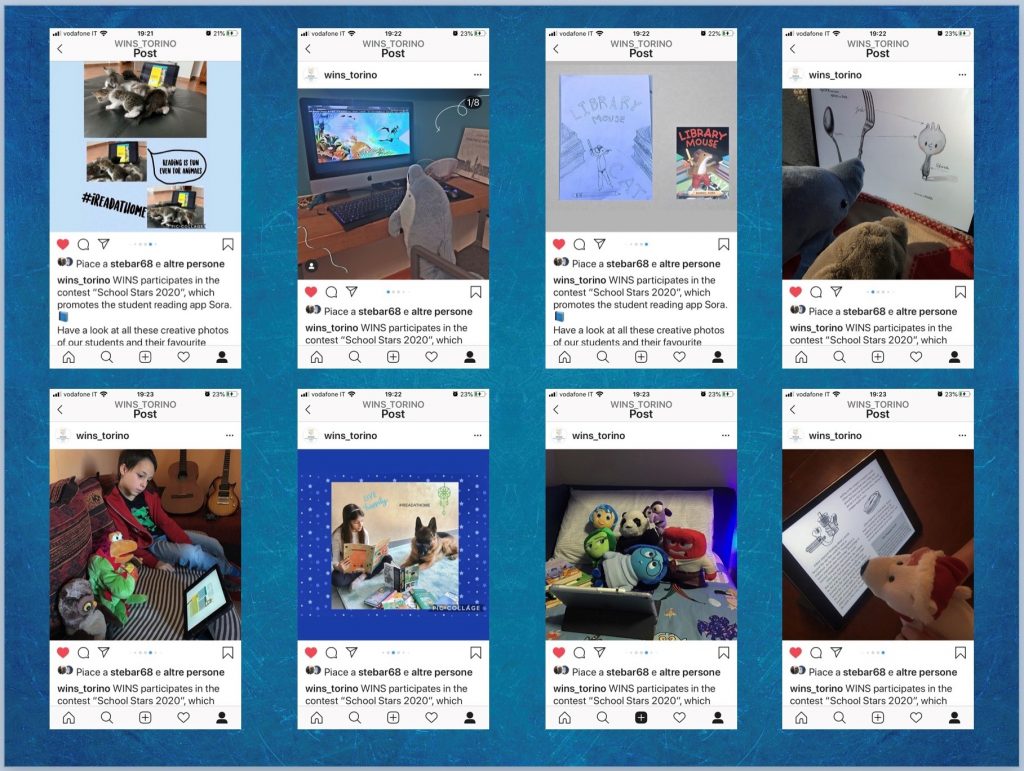 Grade 6 English LL read Around the World in 80 Days (Jules Verne), and some students created an ebook of creative writing inspired by it on Sora. Design class Grade 6 finished their design projects and every student created an ebook on Bookcreator documenting their design process. I am now digitizing them.
Anything else you want readers to know about your implementation of Sora or your library/classroom?
I have new projects in mind for next year. The first is to involve the families of our students more with the collaborative creation of a recipe book of international cuisine. The second one is to launch a school newspaper and publish it on Sora. My idea is to involve students from all grades and maybe also our school representatives so that the entire school community will be driven to use Sora to read our school news.
Get to know Daniela
In your opinion, why is digital reading important, especially to student readers?
I like the fact that the ebooks are available always and everywhere. I think that, especially for learners, reading digitally speeds up the reading process, having the dictionary tools and the highlights and notes features at hand.
If you could have your students read one book and one book only, what would it be and why?
This is a difficult question to ask a librarian! In Italian, Gianni Rodari's Favole al telefono, because he was a writer who supported learning with fun and joy, and was a defendant of a peaceful and happy childhood. You can experience this reading his books. In English, Harry Potter And the Philosopher's Stone (J.K. Rowling), because it was the book that made me fall in love with fantasy literature.
What is your favorite book of all time, and why?
How To Be Both by Ali Smith, because it was the first time I felt strongly connected to the story and it resonated with me so much that I had to read it three times and in two languages.
What is your favorite "reading" moment with a student?
The reading we organized at the beginning of the year with Grade 3. We invited their parents to listen to the students reading their own stories, which they created after reading Vasilisa the Beautiful and reflecting on fairytale features. I enjoyed seeing them listen to the story and react to the plot of the story with strong emotions, the anticipation to find out what would happen next (we read it across several lessons) and the final moment of pride in reading their own stories in front of their families.
What is the most important thing you hope your students take away from reading/education?
A never-ending love for reading and learning.
What advice do you have for new educators/librarians with a digital collection?
Be patient and spend time curating collections to make them visible, appealing and connected to the curriculum and to students' needs. Try to involve your colleagues/teachers in activities that raise awareness of your digital collection and definitely use the local content feature!
---
If you want to be the next Sora Spotlight, please reach out to us with a brief explanation of what you're doing in your school and how you're making an impact with Sora!
Interested in learning more about Sora?  Get no-cost access today!

---
About the Author:
Kristen Griesmer is a Product Support Specialist working with schools to integrate digital into their libraries and classrooms. She herself has experience as a history teacher working with students grades 8-12 focusing on U.S. history and government. She generally spends most of her free time chasing around her hyper-active pup Romeo, hiking, practicing yoga and trying out the best Cleveland restaurants.
Check out how other educators are using Sora to increase student reading:
Tags In
Browse blog and media articles