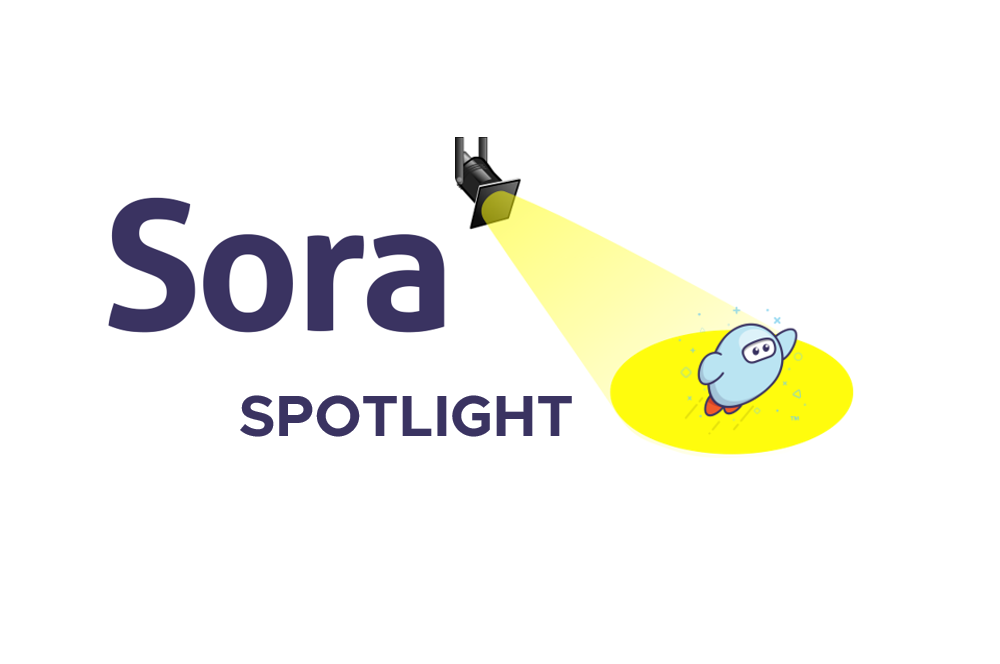 Sora Spotlight: Patty Jimenez, Media Center Director at Sunnyslope High School (AZ)
By: Kristen Griesmer, Product Support Specialist
In this recurring series, we'll feature a different librarian, media specialist or educator who's become a Sora champion at their school, impressing us with their innovative methods for implementing the reading app and engaging with their students. We've asked them to share their thoughts and ideas here so that we can all be inspired and identify new ways to reach students and help them fall in love with reading.
Today, we'll hear from Patty Jimenez, Media Center Director at Sunnyslope High School in Arizona.
Educator Stats
Name
Patty Jimenez
Describe your position and your school.
I'm the Media Center Director at Sunnyslope High School, serving students in grades 9-12. I am a certified teacher-librarian. Our school opened in 1954 in a little Phoenix neighborhood. When I started here in 1993, we had around 1,200 students, and now we see over 2,100 students every day from various ethnic and socioeconomic backgrounds.
I began my teaching career at Sunnyslope right out of college, teaching language arts. After 13 years, I transitioned to the library where I am in my 14th year. I knew I wanted to be an English teacher when I was in the ninth grade, but didn't realize how much I loved librarianship until I started doing it in 2006. I love it so much, in fact, that in 2016 I decided to pursue my MLIS from the University of Arizona. I graduate this May and I can't wait.
How many years have you been active with OverDrive?
7
What are you currently reading?
As my New Year's resolution, I decided to read the entire Del Rey Star Wars Timeline.
Patty's Sora Story
Why do you love Sora?
I love that I can get new books into my students' hands much more quickly than a traditional book. As soon as I purchase it, the book can be open on a device. I love that I can support all kinds of readers by providing access to graphic novels and audiobooks paired with text.
How do you promote Sora to your students?
Generally speaking, my best strategy for promoting Sora is that I won't shut up about it. I have the Sora titles in my Destiny catalog so students can see what's available when searching. If a book a student wants is checked out, I always recommend its electronic counterpart. I am constantly talking teachers into using the Title Assignments feature, and I teach their students how to highlight and annotate in the app. I promote the Big Library Read. When we add new books each month, I send an email out to faculty and staff, so they'll urge their students to go to Sora during class. I make sure we have curated collections on our Explore page and I put up a new one weekly.
Seriously, have you heard the good news about Sora? I. Won't. Shut. Up.
In what ways has this been successful?
Teachers have a lot of things to worry about and remember. So do students. It's not that they don't want to use Sora, they just don't always think about it. Reminding them helps. The added benefit is that students and staff see me as the face of Sora, so when they discover something on Sora they are excited to tell me.
Anything else you want readers to know about your implementation of Sora or your library/classroom?
Don't be afraid to stay in your wheelhouse. Use what you know about your students and staff. I have had very little luck with contests and QR codes, but I see a spike in checkouts on the days we have "Drop Everything and Read." Find your teachers who love reading on their Kindle or listening to audiobooks on the commute and enlist them to spread the word to their students – whether they are English teachers or not. Many of my biggest supporters are math teachers. Don't worry if every kid and adult doesn't get on the Sora bandwagon right away – just keep talking it up.
Schools tend to see a decline in student reading once students get to high school. You've seen a lot of success with students reading in your high school. What do you think is your secret?
Let's be honest, lots of smart people don't make time to read. My son stopped reading for pleasure almost entirely while in high school and has just now picked up the habit again as a college senior because he has the time. His observation to me was "a book constantly refreshes its content."
If we want our students to read, we must make it an expectation, and we must give them the time to do it. Sunnyslope has, since before I arrived in 1993, made reading a part of the academic culture. Every student is expected to have a book in their backpack. This means that when a student finishes in-class work or a test, the math or science (or any other) teacher can say, "Get out your book and read." Independent reading is worth 15-20% of a student's language arts grade, and time is given at least once a week to read in class. Some subject-area teachers also give dedicated independent reading time in class.
I contributed to this culture as a teacher. I maintain it as a librarian by promoting traditional and electronic books, providing easy access to books, practicing strong reader's advisory and making reading a central message of my outreach. I think that having quarterly "Drop Everything and Read Days" has helped promote the idea that Sunnyslope reads as a community. I inherited a great culture, but I am constantly nurturing it.
What are some initiatives that you've used to hook your students on reading?
Students know how to choose a movie to watch or a video game to play, but they don't seem to know how to select a book. I've had great success with "speed dating" activities that sneakily teach kids how to get a first impression of a book to figure out if it is for them. Assuming teens know what they want to read or how to find what they want in the library is a great way to fail. This year, our new principal encouraged teachers to share what they are currently reading on the whiteboard. Many teachers tell me about how they are book-talking to their students.
Go into classrooms and do book talks.
Create in-library programs that pair books with activities teens already like.
Make sure students know how to effectively use the library catalog to find books about the subjects in which they are interested.
Ask teachers to talk about what they are reading.
Get an admin to plug a book during the announcements.
Don't just promote your fiction collection. Teens dig nonfiction, but they need help finding it.
Get to know Patty
In your opinion, why is reading digitally important, especially to student readers?
I think students should read in any medium that makes their brain happy. Nevertheless, I think it is important for college and career readiness that students are comfortable reading and interacting with digital text. Most of their college textbooks will be digital, and most workplaces only provide digital copies of important documents. Sora is a safe, low-pressure environment to help our students get comfortable reading on screens for more than Reddit and Snapchat.
What is your favorite "reading" moment with a student?
When I was teaching senior English, I had a very reluctant reader. He was a skateboarder and was one of these "I've never finished a book" kids. We were having a reading day and he brought nothing, so I handed him a copy of Harry Potter and the Sorcerer's Stone and told him to just read that rather than do nothing. The bell rings, he asks to borrow it. A few days later, he wants the next book. Then the next. For some reason, I didn't have the later books at school, but I told him I would bring it the next day.
He didn't want to wait, so he went and bought book five or six at Barnes & Noble. I'm pretty sure it was still in hardcover. He was hooked. As an avid reader who will read anything, I never appreciated how getting the right book to a non-reader can flip the switch. I am obsessed with reader's advisory and getting students the book that they want and need.
What is the most important thing you hope your students take away from reading/education?
Reading is just the best, you know? Dragons, robots, zombies, demonic cars, characters just like you who are going through what you are going through…whatever you need, there is a book waiting for you.
What advice do you have for new educators/librarians with a digital collection?
Don't give up. If you are excited about Sora and digital books, you will get others excited, too.
---
If you want to be the next Sora Spotlight, please reach out to us with a brief explanation of what you're doing in your school and how you're making an impact with Sora!
---
About the Author:
Kristen Griesmer is a Product Support Specialist working with schools to integrate digital into their libraries and classrooms. She herself has experience as a history teacher working with students grades 8-12 focusing on U.S. history and government. She generally spends most of her free time chasing around her hyper-active pup Romeo, hiking, practicing yoga and trying out the best Cleveland restaurants.
Check out how other educators are using Sora to increase student reading:
Tags In
Browse blog and media articles