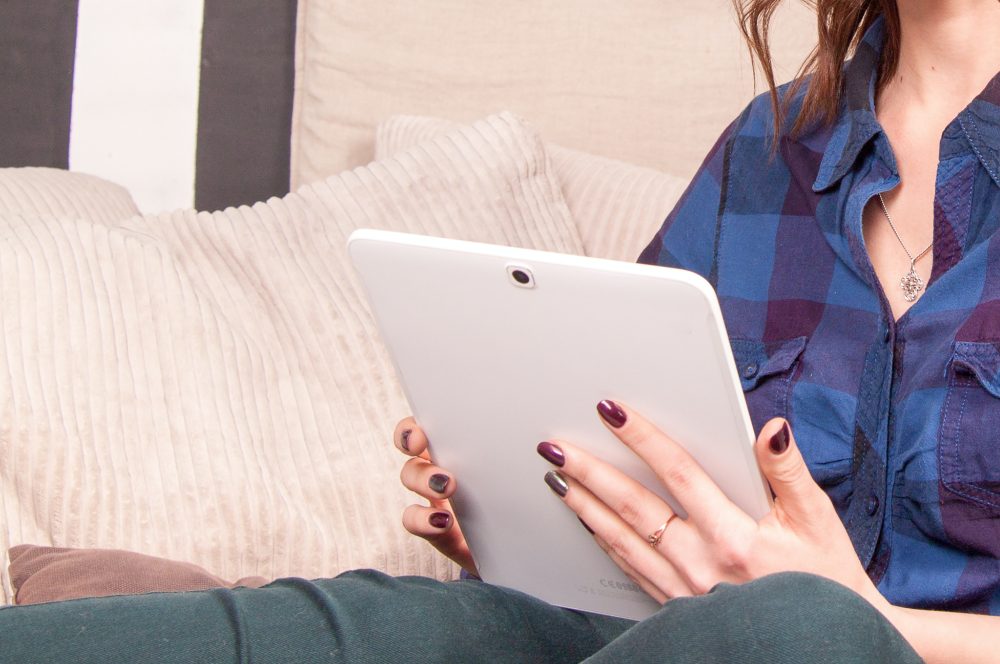 Show Libby some love on your library's website
By Annie Suhy, Outreach Services Specialist
It may be the case that your library's digital doorstep has received more traffic over the last year than your actual doorstep. One of the many ways libraries have adapted to all of the changes is by increasing discoverability of the digital collection on their library website.
A clear, concise, and accurate representation of your digital resources can attract new users, showcase the value and diversity of your collection, and reduce the amount of staff time spent answering questions. San Diego County Public Library (CA) lead with a pertinent reminder on their website that their digital collection never closes. Brief descriptions of their e-resources helps users find what they need in a snap. Likewise, Multnomah County Library (OR) keeps it clean and simple because sometimes less really is more!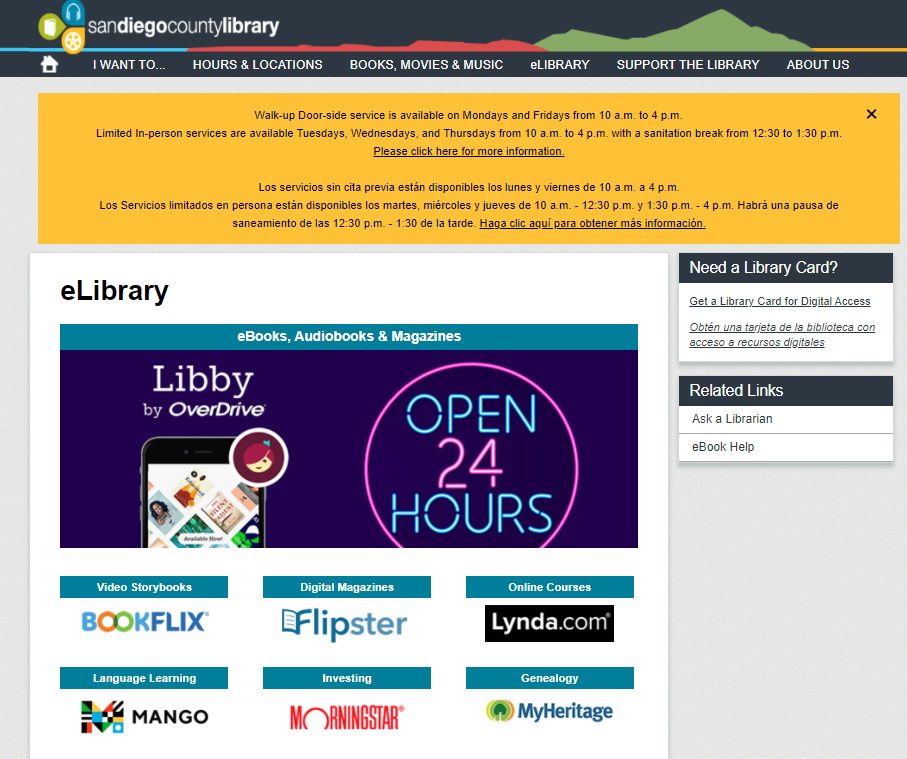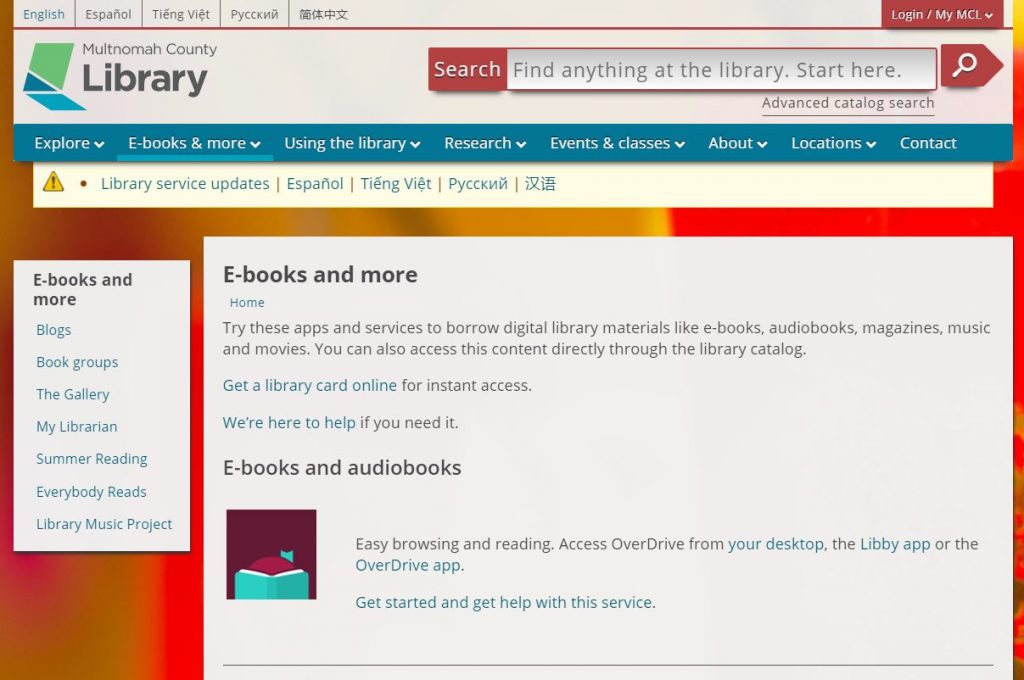 Take this opportunity to show Libby some love and review best practices on Libby Logos and Website Suggested Copy to ensure your library's website and OPAC have an updated description, resources, screenshots, and logos shared about your OverDrive service.
Here's a quick checklist to consider when updating your website:
If you work with multiple digital services vendors, a long list of providers to choose from can be confusing for first-time visitors; sorting your digital services by popularity and promoting key features can make it less of a guessing game for patrons.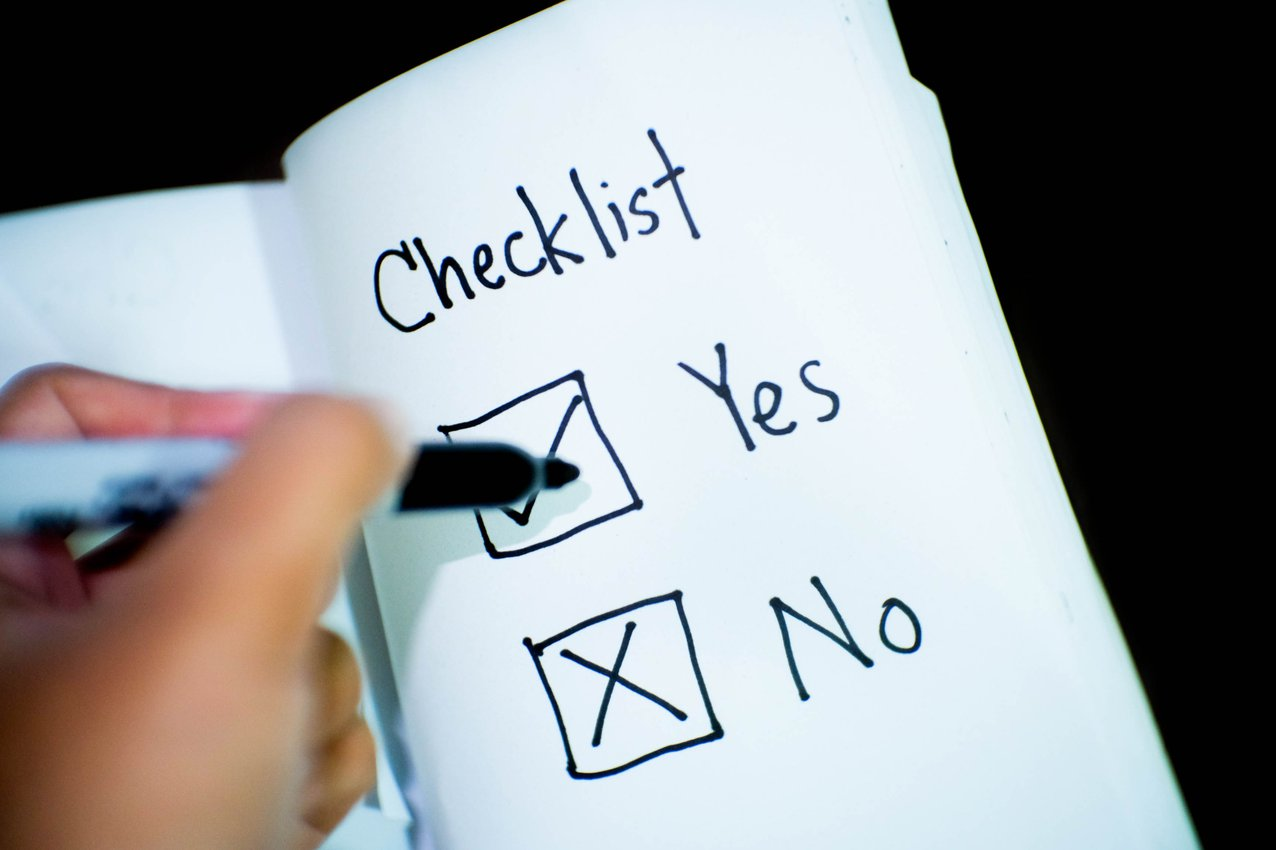 Provide an easy way to download the Libby app as the primary path for new users. Make sure to hyperlink the Libby logo or promotional graphics on your website to: overdrive.com/apps/libby.
Add a QR code for users with smart devices to scan and easily download the Libby app to their device.
Note: If users are viewing your library website on a device, they will not be able to scan a QR code but it could be useful for website visitors browsing on their laptop, personal computer, or at a library workstation.
Spot any of these terms? Then, it's time for an update!
• OverDrive Media Console (OMC)
• WMA
• WMV
• "add to cart"
• Mobipocket
• Palm Pilot
Because of improvements to the borrowing process, instructions for side-loading, Adobe Digital Editions, and burning audiobooks to CD should not be required for most first-time users.
If you have a "device cheat sheet" or any kind of instructional documents about OverDrive posted to your website from previous years, we recommend updating the links to the Libby FAQs or OverDrive Help, as those articles are refreshed regularly and checked for accuracy.
Libby users can get Help & Support directly from the app. If patrons have questions about their PINs, passwords, or library card numbers, it is also helpful to make sure they have an easy way to contact you to solve those issues.
Regardless of how they get there, people need their libraries now more than ever. Ensuring patrons can both physically and digitally discover new pathways to information is just another way libraries provide essential support for their communities.
Tags In
Browse blog and media articles