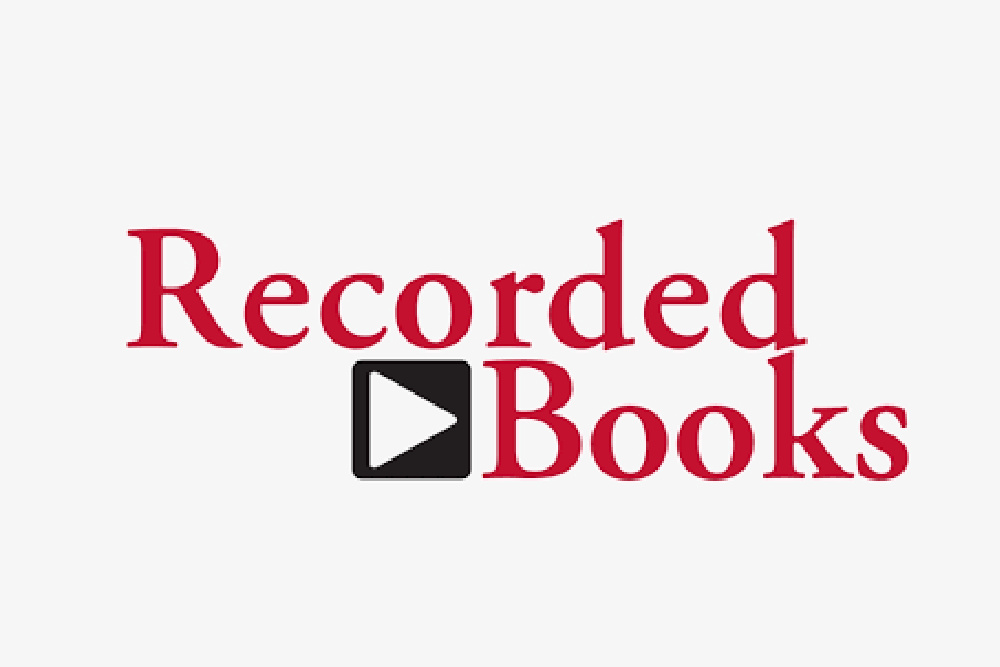 Upcoming Recorded Books titles you won't want to miss
Digipalooza '21 isn't the only thing on the horizon! Soon it will be autumn and with it comes some of fall's biggest new titles. We're excited to highlight some of Recorded Books's upcoming releases. Library partners looking to add these audiobooks to their OverDrive collection can find these titles in Marketplace.
Daughter of the Morning Star by Craig Johnson | September 21, 2021
A new novel in the beloved New York Times bestselling Longmire series.
Lord of the Rings trilogy by J.R.R. Tolkien | September 16, 2021
This new audiobook version will be a contemporary reading of "The Lord of the Rings" to complement the classic recording narrated by Rob Inglis. Continuing the story begun in "The Hobbit," Tolkien's "The Fellowship of the Ring," "The Two Towers," and "The Return of the King" tell of the great quest undertaken by Frodo and the Fellowship of the Ring: Gandalf the wizard; the hobbits Merry, Pippin, and Sam; Gimli the dwarf; Legolas the elf; Boromir of Gondor; and a tall, mysterious stranger called Strider.
The Butler by Danielle Steel | October 5, 2021
Two different worlds and two very different lives collide in Paris in this captivating novel by Danielle Steel.
Music Is History by Questlove | October 12, 2021
Bestselling author and Sundance award-winning director Questlove offers a thrilling, music-driven ride through the last fifty years of American history. Choosing one essential track from each year, Questlove unpacks each song's significance, revealing the pivotal role that American music plays around issues of race, gender, politics, and identity.
Unprotected by Billy Porter | October 19, 2021
From the incomparable Emmy, Grammy, and Tony award winner, a powerful and revealing autobiography about race, sexuality, and art.
Diary of a Wimpy Kid: Big Shot by Jeff Kinney | October 26, 2021
In Big Shot, book 16 of the Diary of a Wimpy Kid series from #1 international bestselling author Jeff Kinney, Greg Heffley and sports just don't mix.
A Christmas Legacy by Anne Perry | November 2, 2021
Thomas and Charlotte Pitt's former maid takes a new job as Christmas approaches—but not everyone in the household may survive the holidays in this tension-filled novel from bestselling author Anne Perry.
Go Tell the Bees That I Am Gone by Diana Gabaldon | November 23, 2021
#1 New York Times bestselling author Diana Gabaldon returns with the ninth novel in the epic Outlander series. Jamie Fraser and Claire Randall were torn apart by the Jacobite Rising in 1746, and it took them twenty years to find each other again. Now the American Revolution threatens to do the same.
True Crime Story by Joseph Knox | December 7, 2021
A strikingly original novel, in the vein of DAISY JONES AND THE SIX meets Riley Sager, TRUE CRIME STORY twists together transcripts, emails, and documents into an investigation of a missing college girl, also weaving in the mysteries of how the narrator "Joseph Knox" came to be in possession of these files and what fate befell the original author, as well as why Knox might not be willing us everything he knows.
Twenty Years Later by Charlie Donela | December 28, 2021
In this gripping, fast-paced new standalone thriller from USA Today, IndieBound, and #1 internationally bestselling author Charlie Donlea, a TV news host sets out to uncover the truth behind a gruesome tale of sex, betrayal, and murder twenty years after the investigation was abandoned in the wake of 9/11.
We'd like to thank Recorded Books for their support of both Digipalooza '21 and libraries as a whole. Library partners looking to add these titles to their OverDrive library can find a list in Marketplace.
Browse blog and media articles