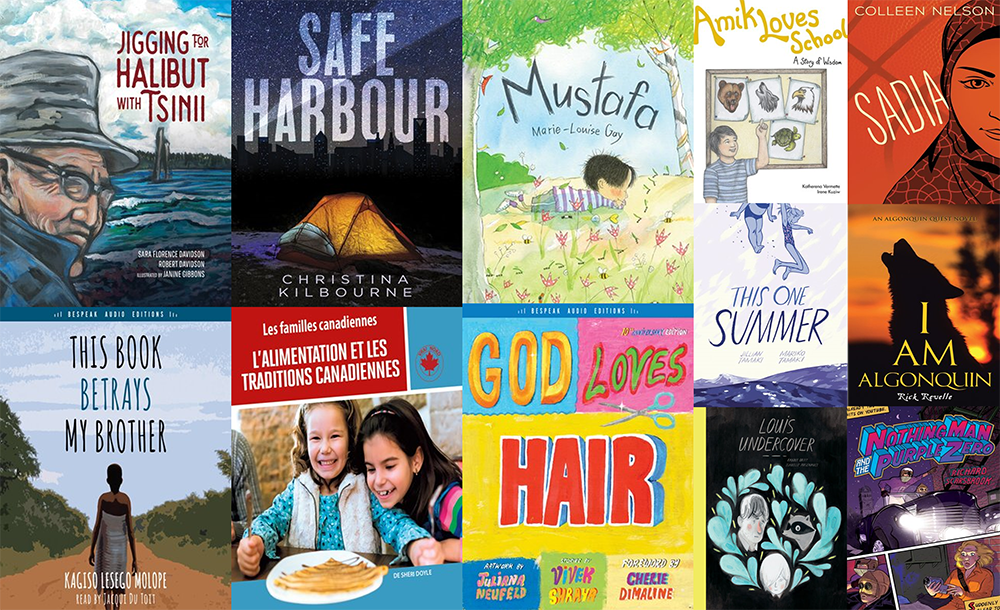 Free to Canadian Sora partners: 100 always-available titles from Canadian authors & publishers
To help Canadian schools meet demand for books that enable students to celebrate the Canadian experience and see themselves and their communities in your digital collection, OverDrive Education is donating 100 juvenile and young adult ebook and audiobook titles from Canadian authors and publishers.
This Canadian "Sora Starter" collection is available at no cost to any Canadian primary or secondary school with the Sora reading app through September 30, 2023. It includes high-interest English and French ebooks and audiobooks covering a variety of subjects, with titles from publishers like Beech Street Books, Cormorant Books, Dundurn Press, ECW Press, House of Anansi Press and Portage & Main Press.
Highlights from the collection include titles like Jigging for Halibut with Tsini, Safe Harbour, Mustafa, This Book Betrays My Brother and L'alimentation et les traditions canadiennes (Canadian Food and Traditions).

"The Canada Sora Starter is valuable for our digital collection as it gives voice to the talents and vast experiences of Canadians from the past and present," said Andrea Sisca, Curriculum Leadership and Innovation at Toronto Catholic District School Board, in a press release. "Reading Canadian works by diverse authors gives us a sense of how we see ourselves as Canadians, as a nation, and our unique place in the world."
All titles in the collection are simultaneous-use, so students can borrow and read them as often as they want, with no holds or waitlists. This collection is available in addition to the 200+ Sora Starter collection titles Canadian schools already have access to.
Spread the word about Canada Sora Starter to students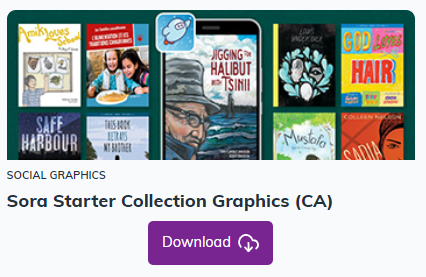 Educators can use both digital book collections to encourage community engagement with young readers through book clubs, classroom discussions and more.
To promote your new Canada Sora Starter titles, you can download our outreach kit, which includes social graphics that you can use to let your students know they can start reading these books right away.
These (and more) can all be found on the OverDrive K-12 Resource Center and our Curriculum Resources page.
Tags In
Browse blog and media articles