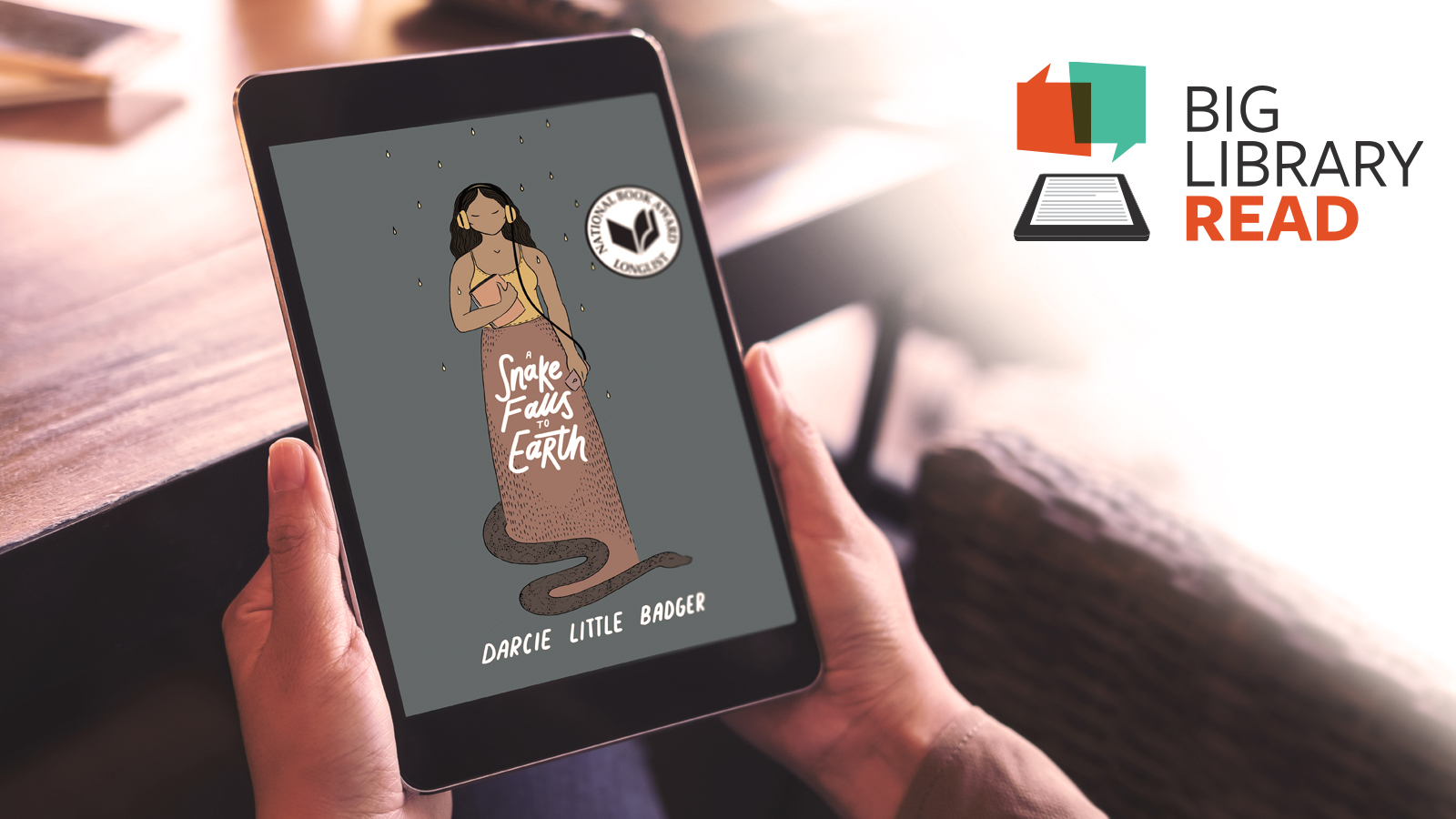 Big Library Read is almost here. Is your library ready?
From Nov. 2 – Nov. 16, the ebook and audiobook of A Snake Falls to Earth by Dr. Darcie Little Badger will be available to readers all over the world without waitlist or holds as part of our Big Library Read (BLR) program. A Snake Falls to Earth draws on traditional Lipan Apache storytelling structure to weave an unforgettable tale of monsters, magic, and family.
Libraries looking to promote A Snake Falls to Earth can visit the BLR website to download our marketing materials. Soon we will have a discussion board and letter from the author available. Readers will be able to join the conversation online by using the hashtag #biglibraryread on social media for a chance to win our giveaway!
Be sure to subscribe to the OverDrive Blog so you don't miss updates. Please see your Account Manager if you have any questions regarding this or any of our exciting reading programs.
About A Snake Falls to Earth
Nina is a Lipan girl in our world. She's always felt there was something more out there. She still believes in the old stories. Oli is a cottonmouth kid, from the land of spirits and monsters. Like all cottonmouths, he's been cast from home. He's found a new one on the banks of the bottomless lake. Nina and Oli have no idea the other exists. But a catastrophic event on Earth, and a strange sickness that befalls Oli's best friend, will drive their worlds together in ways they haven't been in centuries. And there are some who will kill to keep them apart.
Tags In
Browse blog and media articles