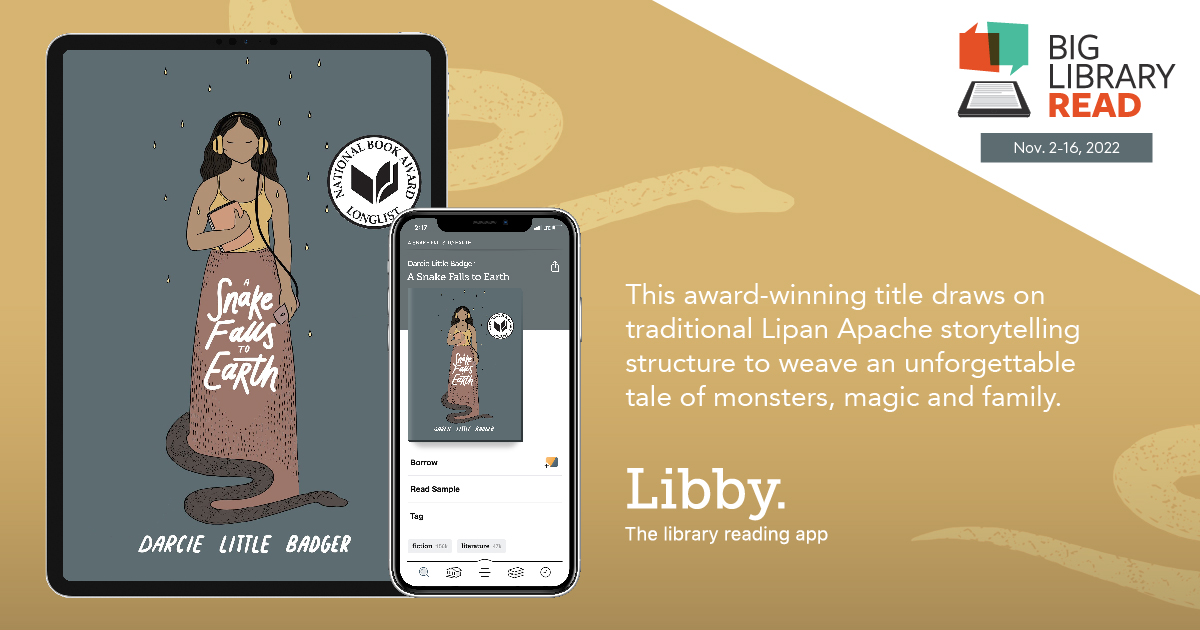 There's still time to join us for Big Library Read!
Our global ebook club, Big Library Read (BLR), is happening now and there is still time for your readers to join us! Between now and Nov. 16, readers at participating OverDrive libraries can check out the ebook and audiobook of A Snake Falls to Earth by Dr. Darcie Little Badger without waitlist or holds. A Snake Falls to Earth draws on traditional Lipan Apache storytelling structure to weave an unforgettable tale of monsters, magic, and family.
If you're a library partner looking to promote BLR to your community, download our free marketing materials to access social media graphics and suggested social media posts. On the BLR website you'll also find a letter from the author and a reading group guide you can use to facilitate discussion at your library. Readers can join the conversation by visiting our discussion board and sharing their thoughts.

Visit BigLibraryRead.com to learn more and to hear an interview with author Dr. Darcie Little Badger and our own Professional Book Nerds!
Browse blog and media articles