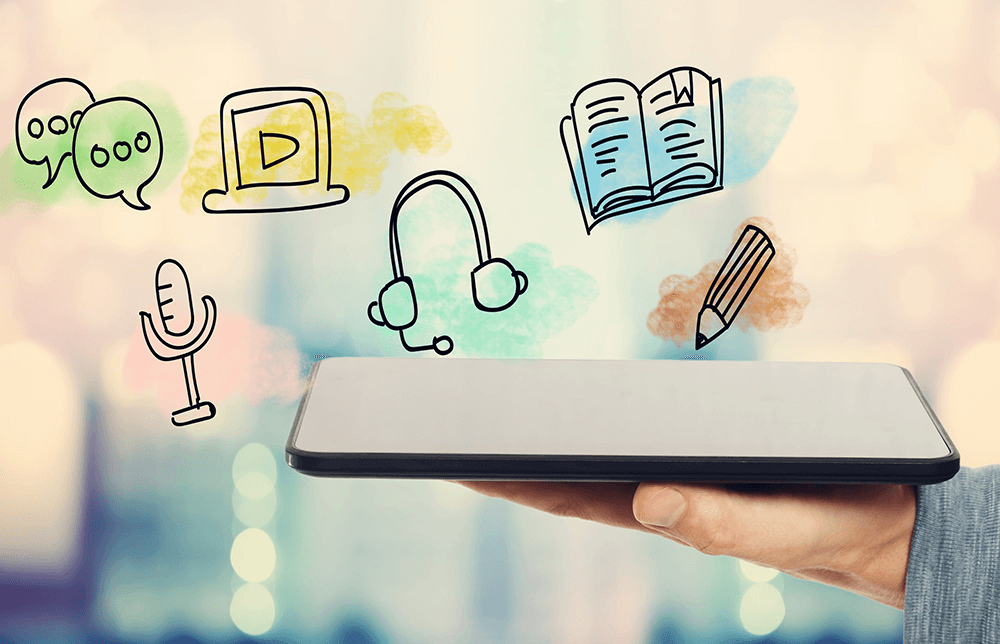 Top 10 tips from an OverDrive Trainer (2022): K-12 webinar recap
By: Gabby Cregan, Instructional Designer
With the final quarter of the year upon us, your Sora training team is feeling nostalgic, so we created our top 10 tips for K-12 school partners to look back fondly at our 2022 webinar season. Keep reading to discover them all!
10. Explore On-Demand Class Sets for curricular reading.
On-Demand Class Sets is a curriculum-focused lending model that lets you add Class Set titles to your collection without the need to assign copies, providing schools with flexibility to budget for curriculum reading needs throughout the school year. Upon purchase, On-Demand Class Sets are added to your school's general collection in Sora, but they can also be assigned or reserved and bundled to ensure specific students have access to these titles.
9. Use Content Bundles to create a digital "book bin."
With this powerful tool, educators can remove titles from general circulation in Sora in order to offer exclusive access to specific students for a period. Once reserved titles are bundled and claimed in Marketplace, you can generate an access code to share with students or staff to unlock the special collection in Sora. While you can think of content bundles as a digital "book bin," the possible uses cases are endless. We're excited to see what you come up with!
8. Share training resources.
The Training team's unofficial motto is "we do the work so you don't have to." With that, we invite you to take advantage of the ready-made, no-cost training materials available on the OverDrive K-12 Resource Center. Learn more about Sora and Marketplace, share training with your colleagues, or incorporate resources into your own training sessions. There's a variety of training options to fit your needs and schedule, including live and on-demand webinars, short how-to videos, comprehensive self-paced modules, and DIY training kits.
7. Get a pulse on usage with Sora activity. Reflect with Marketplace reports.
Data-driven decision making is an important part of the educational process. Implementing your school's digital library is no exception. Staff with appropriate user permissions can access a variety of reports and dashboards on the Insights tab in Marketplace. Get a pulse on usage with the Sora activity tab, including interactive charts and graphs on user activity, reading data, and trending titles. Find answers to key questions about the health of your digital collection and make purchasing decisions with data from popular reports, like the Checkouts and Current holds reports.
6. Try magazines for classroom reading.
Students can browse and borrow magazines in Sora alongside their favorite ebooks and audiobooks. Available magazines include popular titles for students, such as Time for Kids, National Geographic Kids, PC Gamer, and Discover, among others. Magazines are available in the simultaneous use format, ensuring that students and staff can read the same article at the same time, anytime. And even better, magazines don't count toward checkout limits in Sora! Magazines' engaging, short text articles and high-interest content can support literacy across grade levels or serve as a supplemental resource for classroom learning.
5. Purchase & curate with content access levels in mind.
It's about access! Content access levels let you control which types of users can view certain titles in your digital collection across three grade bands: Juvenile, Young Adult, and Adult. In last month's session, we learned some expert tips from OverDrive's Digital Content Librarians about purchasing and curating with those content access levels in mind. Purchasing and curating from recommended lists is a great way to get started. You can also build carts and curate by grade band to make it easy to set content access levels in a timely fashion.
4. Incorporate annotations into classroom learning.
One of our all-time favorite Sora features is the ability to highlight and add notes while reading ebooks AND listening to audiobooks! Even better, they stay in your Sora account even after the digital title has been returned.  Annotations can be exported in a variety of file formats and then saved, shared or printed as needed. Exported annotations have a variety of applications – homework responses, use in a research paper, taking notes for class and discussion questions, just to name a few!
3. Comics & graphic books aren't "cheating."
You're likely familiar with the idea that audiobooks aren't cheating. Tip #3 reminds us that it's not just audiobooks – comics and graphic books count, too! Whether it's using the ZOOM tool to get a closer look at images and text in Sora or using visual cues to enhance understanding, digital comics and graphic books can promote interest and engagement among your students, especially among reluctant readers. These digital books can even be used for required classroom reading, with new graphic novel adaptations available for a variety of popular titles (and there's even a recommended list for that!).
2. Purchase from recommended lists & try the "curate hack."
Did you know that OverDrive's Digital Content Librarians are available to assist with creating and maintaining your school's digital collection? Or that they've created an entire collection development section on the Resource Center? Discover tons of recommended lists broken down by topic and subdivided into categories, including popular reading, lists by genre, comic and graphic novels, professional development, national and state awards, language learning, and more! And with the curate "hack," it's easy to convert titles you own from a recommended list into a curated collection.
1. Promote, promote, promote!
Promoting your digital library is integral to your school's success with Sora. Promotion is also one of our most highly requested training topics! As an OverDrive partner, there are tons of no-cost promotional tools on the Resource Center – ready for you to download and post, print, or share. Explore timely trending resources, social graphics to meet your students where they are (online!), print-ready materials to use at school or to pass out to parents, and outreach ideas for your entire school community.
Ready to dive in and learn more?
Don't miss Sora & Marketplace Connections: Top 10 Tips from a Trainer, available on-demand now on the OverDrive Resource Center! You can also check out our webinars from earlier this year, available to watch on-demand when it's convenient for you.
But the learning doesn't stop there! We have additional training options to help you explore specific Sora and Marketplace tools in-depth, like our how-to videos and self-paced modules.
Have questions? Looking to attend a live session? Join us for our final Sora Essentials (11/16) session of 2022. Remember, even if you can't attend live, you can still register to receive a follow-up email with the recording and resources.
---
About the Author:
Gabby is an Instructional Designer at OverDrive, where she creates and implements trainings for K-12 school partners. Her experience in education includes teaching middle school math and studying the processes of learning and motivation in the field of educational psychology. Spending time near the water, attending concerts, and laughing with friends are her favorite ways to spend a day.
Tags In
Browse blog and media articles