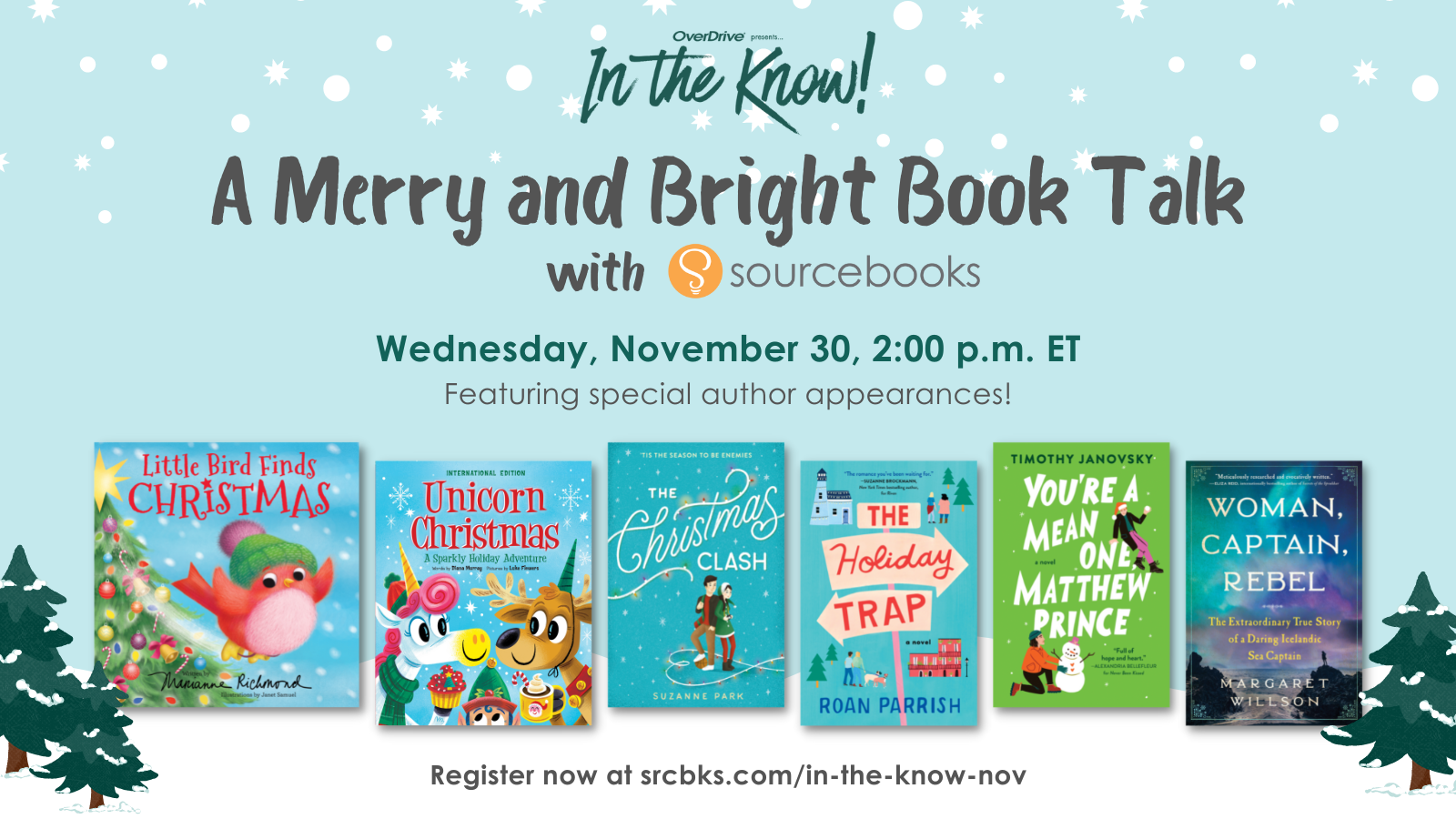 Don't miss our last In The Know of the year!
Join us on Wednesday, Nov. 30 at 2pm EST for a special catalog presentation! A Merry and Bright Book Talk with Sourcebooks is our last In the Know presentation of 2022. Register today so you don't miss the opportunity to be in the know about the latest children's and adult Christmas and winter themed titles – just in time to begin curating collections for patrons!
Library partners who want a sneak peek can shop the featured title list in Marketplace.
This is a unique opportunity to hear directly from Sourcebooks staff and authors about their favorite winter holiday titles. Don't miss your chance to be in the know. Register today!
We hope you've enjoyed all of our In the Know presentations this year! To view recordings from previous presentations you may have missed, check out the dedicated news alert in OverDrive's Marketplace.
Browse blog and media articles