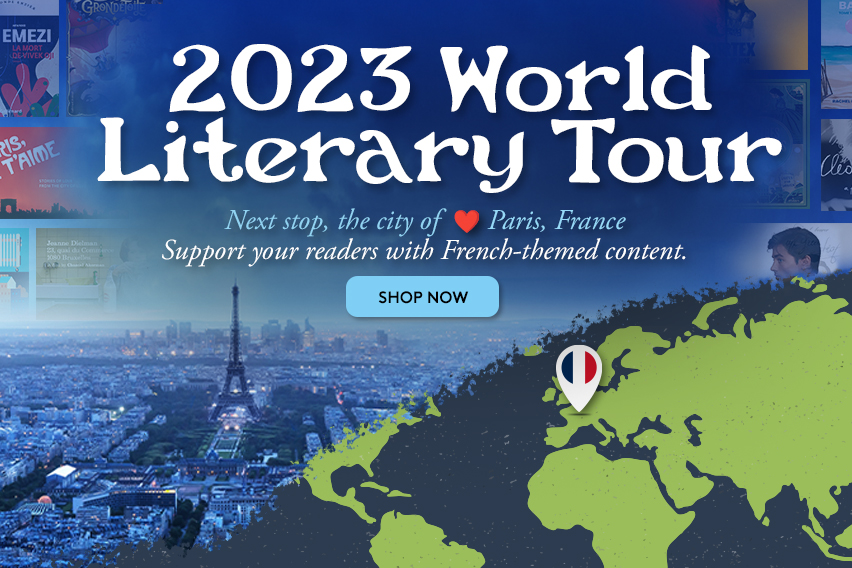 Say Bonjour to the next stop on our World Literary Tour
Gertrude Stein once wrote, "America is my country and Paris is my home town." In the 1920s, American writers and artists including Stein, Ernest Hemingway, F. Scott Fitzgerald, and Pablo Picasso famously made Paris their home. A century later, we may not be able to be ex-pats, but our 2023 World Literary Tour is stopping in Paris, France, which gives you an opportunity to bring Paris to readers with French-themed content. Visit Marketplace to start shopping.  
Celebrate the city of love in our World Literary Tour
In 2022, circulation of French-language content at North American public libraries increased 28 percent! Across our global network of OverDrive libraries, juvenile fiction and juvenile literature were the top circulating subjects of French content in 2022. Shop our Featured Collections to find French literature and translated works for readers of all ages.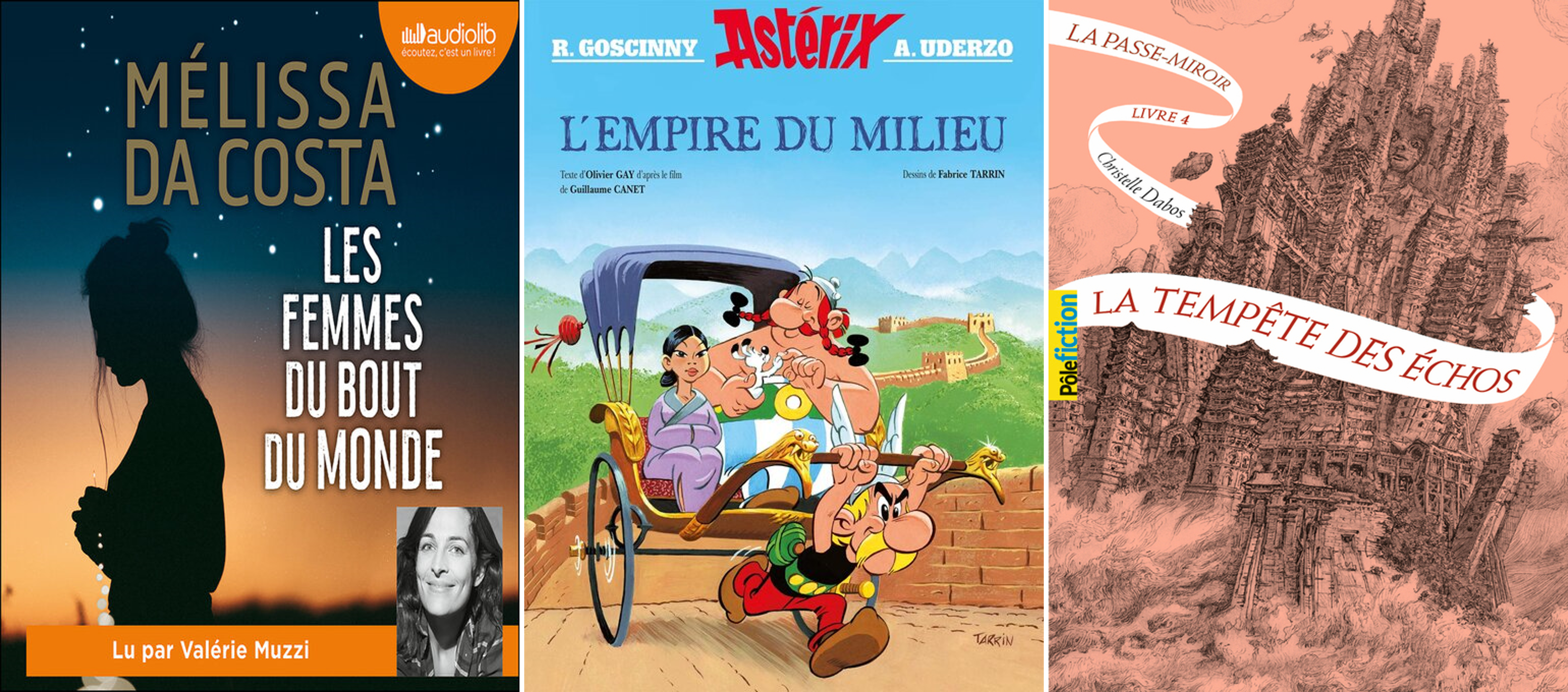 From admiring iconic art in the hallways of the Louvre to enjoying French gastronomy classics such as quiche Lorraine, coq au vin, or even escargots, French culture is unlike any other. Of course, we also can't forget France's contribution to literature. France is also the country that has the most Nobel Prize winners in Literature, with 16 writers having won the award – from poet and essayist, Sully Prudhomme, who became the first ever winner of the award in 1901 to 2022 winner, Annie Ernaux.  
Did you know? The glass pyramid outside the Louvre was designed by esteemed architect I.M. Pei, who also designed the Rock & Roll Hall of Fame & Museum here in our hometown of Cleveland, Ohio. 
Vive le cinéma! 

Every spring, filmmakers from around the globe descend on France for the world-famous international Cannes Film Festival. With streaming service Kanopy, you can bring the film festival to users including selections from Cannes. From both contemporary to classic films, Kanopy's collection of French cinema has something for everyone.  
Library partners looking to add Kanopy to their digital library can visit the Kanopy website here to get started.    
Browse blog and media articles