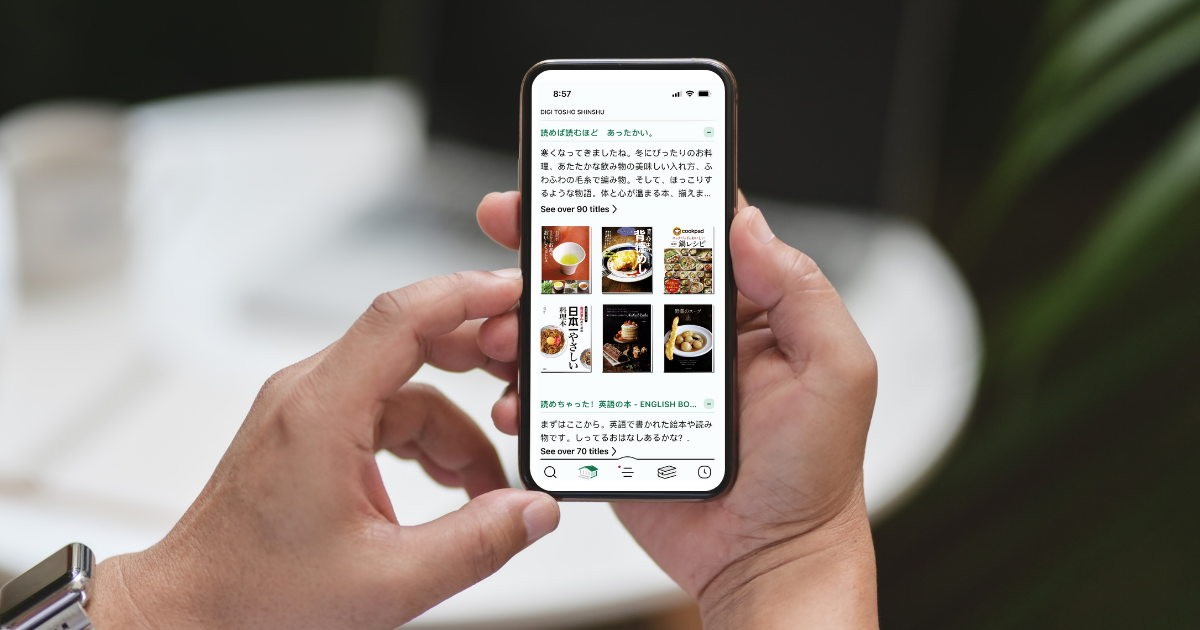 Innovation in Japan: Unique "hybrid library" uses digital to reach more of the community
By: Molly McNamara
Digi-Tosho-Shinshu is the first "hybrid library" for the Nagano Prefecture in Japan, a library that serves its 77 local municipalities with access to both a shared digital library and the traditional physical library. Japan's libraries often serve as only physical spaces, tending to garner more visits from demographics with availability to visit libraries during their daytime open hours, often youth and seniors. However, Digi-Tosho-Shinshu has aimed to reach more readers of all ages, by developing a hybrid library in partnership with OverDrive – the first of its kind in Nagano.
Digi-Tosho Shinshu is on a mission to become a place where all citizens of the Prefecture can freely read and research, regardless of their age, where they live, or their financial status. To achieve this, they have implemented a growing digital library of more than 20,000 ebooks and audiobooks to complement the physical libraries in all municipalities of the Nagano Prefecture. Residents have access to both options and have anytime access to their libraries like never before.
Virtual option narrows digital divide
The need to serve more of their communities with a virtual option has stemmed from recent world events coupled with the Prefecture's steps toward achieving inclusive and equitable access to education. 92% of the nation's libraries closed their physical branches due to the global pandemic, while 70% of Nagano closed due to typhoons not long before that. Since then, the need to access the library from anywhere has become critical. In addition, libraries have aimed to remove barriers and narrow the digital divide by providing equal opportunities to education for both children and every generation.
By offering a shared digital collection among the communities in Nagano, patrons have access to even more content with 24/7 access. Creating a shared system among all the municipalities in the prefecture eases the burden of individual municipalities to provide both physical and extensive digital offerings. It enables a shared and more cost-effective way to achieve more equitable access. Each community can continue to provide services independently to serve their patrons' unique needs, but also holistically through the hybrid library.
Digi-Tosho-Shinshu launched as a digital library in 2022 and has added and curated more than 20,000 digital titles available for all library users. Subjects aim to support every reader, from picture books and language-learning to business and popular fiction. In just their first months of service, the hybrid library has indicated they have been able to reach more middle-aged readers and have even seen a positive impact in their reading behaviors.
Looking ahead
Their future plans include partnering with public education to help reach even more students with shared content, expanding their digital service offerings and digitizing regional and original content to complement print material.
The Digi-Tosho-Shinshu Operational Committee is dedicated to expanding access beyond the often traditional physical-only library spaces. The group shared their vision to enrich their collections and transform their libraries into vital community hubs where patrons can engage in society. Their hope is that this first of its kind hybrid library will encourage more libraries to adapt a similar model to make a better place for future generations.
Tags In
Browse blog and media articles