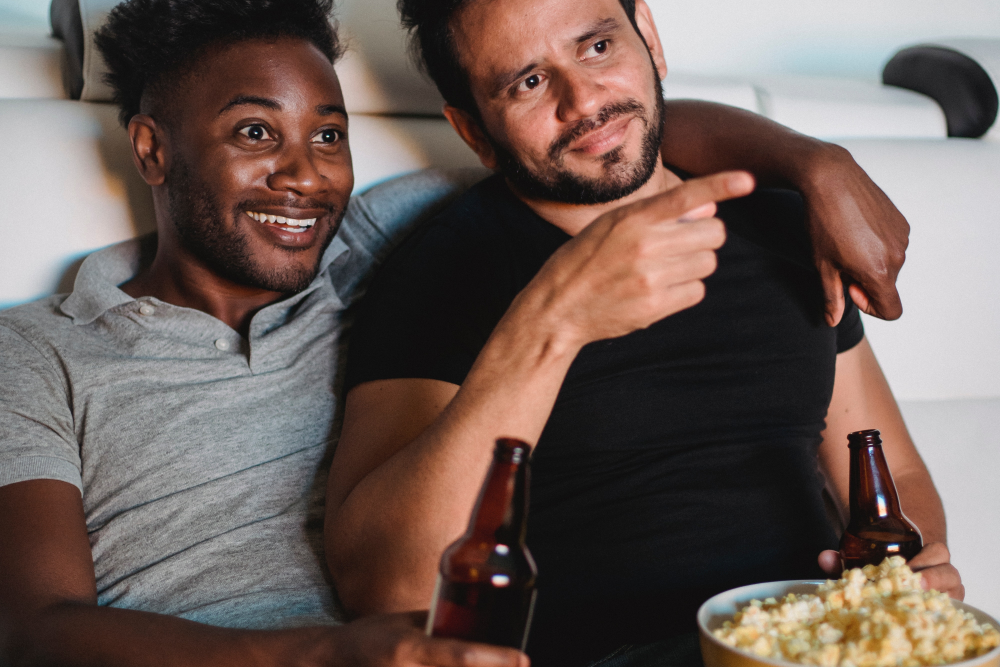 Celebrate diversity and inclusion with iNDIEFLIX's Pride Month Picks
Pride Month might almost be over, but the impact of your library on the lives of your local LGBTQIA+ community happens year-round. One way you can continue to support your patrons is by providing access to queer cinema through our Libby Extras iNDIEFLIX.  
iNDIEFLIX is a movie streaming service that gives your community unlimited access to thought provoking, quirky, and relevant award-winning independent films, series, and documentaries.  
INDIEFLIX's Pride Month collection features titles exploring the LGBTQIA+ experience with films and voices from around the world. If you're looking to expand the LGBTQIA+ content in your digital library, consider adding iNDIEFLIX today. Visit Libby Extras under the Shop tab in Marketplace to get started. 
Streaming video supports queer voices
Queer cinema has a long and important history, from the era of the Hays Code when any overt reference a character being queer was barred to current mainstream feature films with leading queer actors starring as queer characters. Growing up, most of my own exposure to queer cinema came in the form of independent films I saw at our local film festival. A streaming video platform like iNDIEFLIX continues the legacy of representation in film, all from the comfort of my couch. 
Seeing positive representation of queer characters is vital at this time in our culture and society when many young queers feel unsafe just because of who they are or who they love. According to a survey from the Trevor Project — an organization that provides crisis services, peer support, research, public education and advocacy for LGBTQ young people – LGBTQ youth who had access to spaces that affirmed their sexual orientation and gender identity reported lower rates of attempting suicide. 
Libraries are safe spaces for the LGBTQIA+ community
From book displays featuring queer characters to events with queer authors and library programming centered around Pride, libraries have been a haven for those seeking information about their sexuality or questions about their curiosities. 
In 2017, author Camille Perri told Publishers Weekly, "When I was coming to terms with my sexuality, I often felt like I needed to seek out sanctuary outside of my house, and the library was the first place I went. It was a place I could go and seek out information, and look for answers to questions that maybe I was too afraid to ask another person." 
As libraries continue to fight against book challenges, streaming video provides your patrons another avenue to access the content that matters most to them. Film, like books, can also be a tool that reduces misinformation and educates your patrons on topics they are unfamiliar with. Documentaries and independent films especially, like the ones found on iNDIEFLIX, generate important conversations and showcase queer narratives to those who aren't part of the LGTBTQIA+ community.
Ready to celebrate diversity and inclusion with iNDIEFLIX?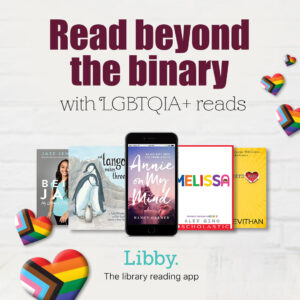 Visit Libby Extras under the Shop tab in Marketplace to add iNDIEFLIX today to engage your community and introduce new users to all the digital services your library offers. Or sign up today for your free Libby Extras demo access. 
To learn more about how you can educate, entertain and engage your community with Libby Extras, visit the Resource Center. There you can also find our free Pride Month Marketing Kit that you can use to promote your Pride collection all year long!   
Browse blog and media articles