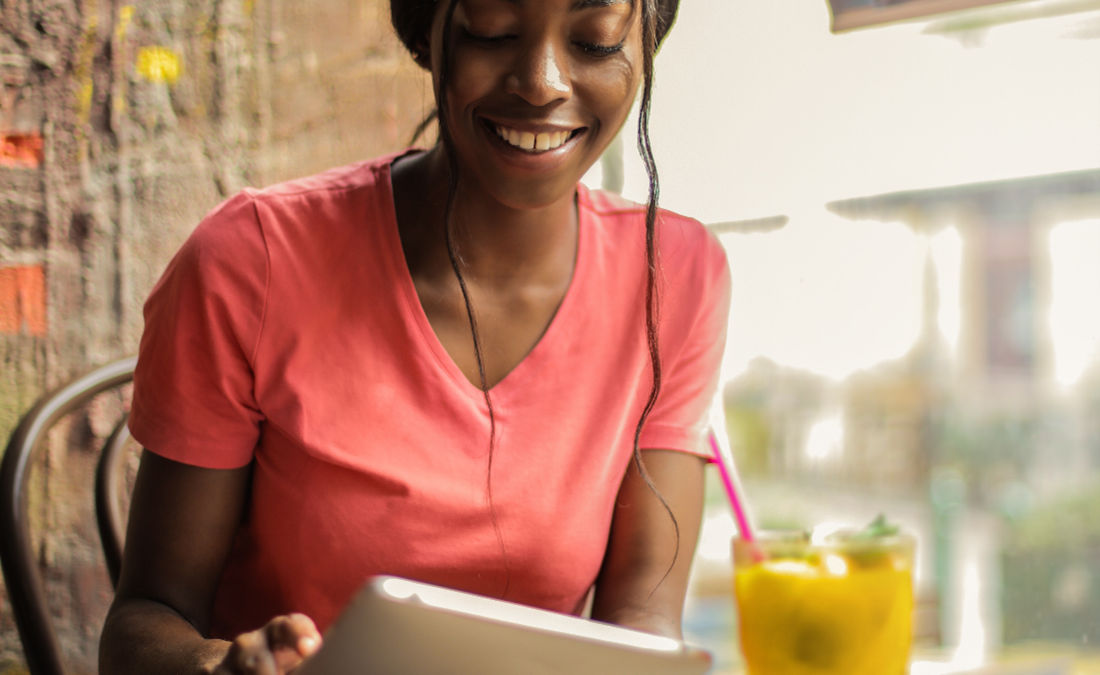 Best Practices for Cost Per Circ Success
Recently, we shared 8 reasons to add Cost Per Circ (CPC) titles to your digital collection. From filling niche patron interest titles to book clubs and community wide reads, even preparing for the holidays – Cost Per Circ is a content access model every library partner should consider including in their collection development practices. In fact, libraries that utilized multiple OverDrive Marketplace content access models including CPC reduced their cost-per-checkout across their entire digital collection compared to libraries that did not.
Recently, we spoke with some of our library partners to find out how they make the most of the CPC titles in their collections. Below is a list of their tips and best practices for you to implement in your own digital library.
Best Practices for making the most of your CPC titles
Help users discover their next great read with featured titles and lists
Leverage that top slot in your list of curated collection to spotlight a title or feature a new curated collection! It's like your very own Big Library Read and a great way to encourage users to read books they might not otherwise or to tie-in with events and the time of year.
This is how our library partners Mike Hawkins and Jessica Russell at Sno-Isle Libraries (WA) like to leverage the CPC content in their digital library:
 Our Instant Access campaigns are a huge hit! The selection of titles through CPC is diverse, current, and affordable, so we're always able to find something that our customers love and stay within our budget. We often tie our monthly Instant Access campaigns to cultural observances which enables us to bring attention to diverse and inclusive stories that resonate with our community. We expand to feature a collection of titles for kids, teens, and adults during the summer months to support Summer Reading and in December as a "gift" to our customers to close out the year.
Make use of revoke dates
CPC titles are a great "set it and forget" option for those libraries who want to make the titles available in CPC for a limited time, such as in the weeks leading up to a holiday when you want to make all the Thanksgiving cookbooks or Kwanzaa picture books available for more readers. CPC is also perfect for short-term demand like school breaks when more kids and families will be looking for ebooks and audiobooks to take on summer vacation or trips. Just remember to "schedule when to revoke". Learn more here.
Reduce your hold to copy ratio by filling holds with CPC titles
Many of our library partners have found CPC to be a great option for affordably filling holds and reducing the hold to copy ratio on titles. Because you can choose a date for when a title will be automatically revoked in CPC, you are even able to quickly fill demand in a short burst of a weekend or a week then turn the CPC option off on that title.
CPC is also a way many of our library partners address "zombies," or expired titles. There may still be holds on those titles and with CPC you can fill those holds without needing to completely repurchase the title.
Set budget and checkout limits to meet demand for less
Meeting demand while also meeting your budget is a reality for all librarians. With CPC, you can set a monthly target budget and user checkout limits to control how much you spend on CPC content. You can edit your target budget and user checkout limits at any time.
Use the filter options to find exactly what you're looking for
Thanks to feedback from library partners, we've updated our filtering system to make your collection job easier. When using filters in your CPC search, you can limit the cost per circ to maximize your budget or sort by holds to identify titles with more demand. Need help going beyond the filters? Your OverDrive team and Digital Content Librarian are there to assist you in serving more readers.
Check CPC titles against bestseller lists
Comparing our Digital Content Librarian recommendation lists is a popular way to identify titles in CPC that will generate buzz and checkouts.
Create frustration-free zones with Always Available eReading Rooms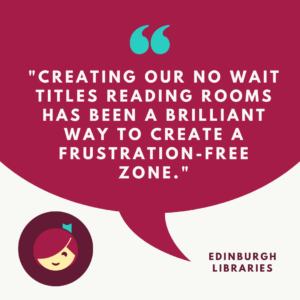 Always Available or No Wait curated collections and eReading Rooms are popular among our library partners, and for good reason! By combining CPC with other on-demand content access models, you can make sure readers always walk away with something to read when they visit your digital library.
Susan Varga at Edinburgh Libraries says, "Creating  our No Wait Titles reading rooms has been a brilliant way to create a frustration-free zone, where everything is available if you want it. The range of quality CPC and multi-access titles available on Libby has increased dramatically over the last year, allowing us to put together really attractive collections that are driving our usage figures up and are incredibly popular."
Visit the Cost Per Circ section of Marketplace to start adding CPC titles to your digital collection today
For more information about adding and managing CPC titles, please visit Marketplace Help.
Browse blog and media articles