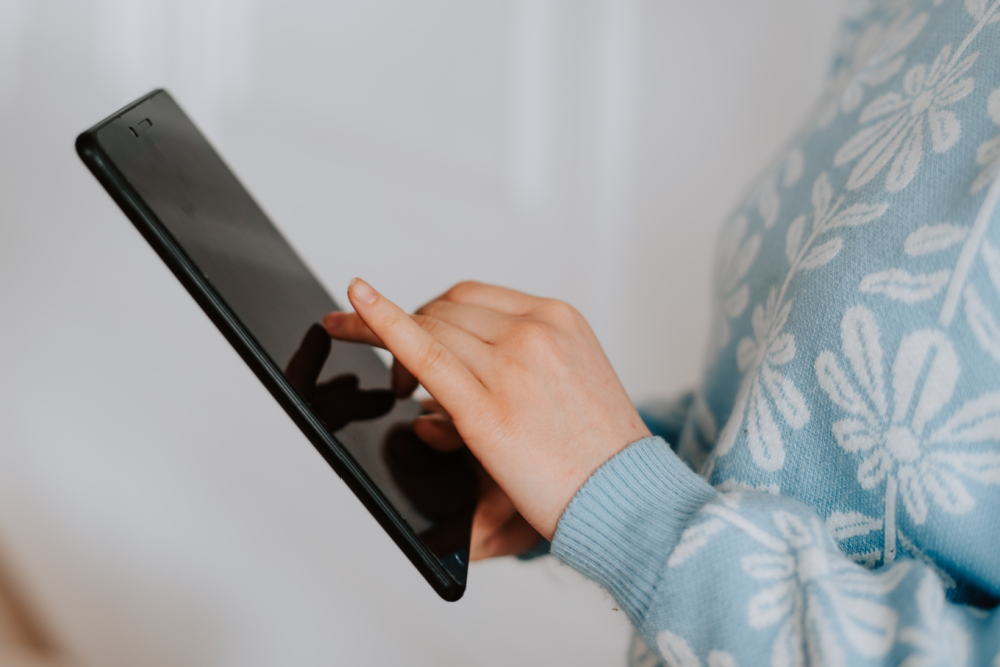 Unlock your digital library's full potential: 8 reasons to add Cost Per Circ titles today
With Cost Per Circ (CPC) you only pay when a user borrows a title. CPC titles can be borrowed by an unlimited number of users at the same time until you reach your set budget. In this two-part blog series, we're going to take a closer look at the benefits and best practices of Cost Per Circ. Today we'll be sharing all the ways you can leverage CPC to get more books into the hands of readers. 
According to our library partner Cincinnati and Hamilton County Public Library:
"CPC helps with [budget] challenges by making it possible to get some high demand books immediately into the hands of customers. It can meet the needs of book clubs and library initiatives that require multiple copies for the simultaneous use of a title, it can be used to fill obscure requests with minimal investment, and more. Basically, it provides opportunities to better serve library customers, and that is always a good thing." 
But how can you make the most of the immediate availability CPC provides? Read on to learn 8 reasons you should be adding CPC titles to your digital library. 
8 reasons to add Cost Per Circ titles to your digital library today
CPC titles are perfect for book clubs
From Knit & Lit book clubs where readers can talk about a title while knitting or crocheting, to Grim Reader book clubs featured on horror titles, and Page to Screen book clubs that focus on adaptations – book discussions are a favorite library program for a reason. When selecting the next title for a book club, always check to see if it's available in Cost Per Circ. This will allow you to make copies available to everyone in the book club, but you'll only pay when they borrow it. 
CPC can be used to quickly meet high demand titles
Maybe there is an upcoming movie adaptation you know will be popular or you're planning an author visit and their titles already have long hold lists. Just like with using CPC for book clubs, always look to see if the books with buzz are available in Cost Per Circ to help meet that demand.  
CPC can help you affordably expand your non-English content 
If you're looking to increase the number of titles available in languages other than English, adding those titles in CPC is a great way to test community interest. Using the insights and reports in Marketplace, you'll be able to see what languages are generating the most interest and make more informed purchasing decisions.  
Looking to promote non-English content to your community? Visit the Resource Center to find our global language marketing kit as well as the Getting Started with Libby guide in a number of languages!  
CPC is great for niche patron requests
When I was in grad school for my MLIS, I had an assistantship at a science research library. A major part of my day-to-day work was managing resource requests from the scientists who worked at the facility. Often this involved many a rabbit hole of tracking down one existing copy of a book available for ILL through WorldCat. 
Cost Per Circ is a great solution for those one-off title requests from a patron for titles you don't want to spend a lot of money on or know the interest in a title is limited to a small group of patrons.  
CPC can help you prepare for the holidays
Cost Per Circ is great for season-specific titles. From books about holidays like Thanksgiving, Halloween, Independence Day, Christmas, Hanukkah, and Kwanzaa, to seasonal activity and craft books or even holiday cookbooks. With CPC you can make these titles available for all the users in your community for the weeks leading up to the event or holiday when you know they'll see demand, rather than buying one or two copies that sit untouched for the rest of the year. 
We also know our library partners see a surge in usage towards the end of the year when people receive new mobile devices for the holidays and are discovering Libby for the first time. With CPC, you can temporarily expand your collection to make more books available to new users. And, because you can set the date the CPC access expires, you can enjoy the holidays without worrying about manually needing to revoke access or going over your set budget. 
CPC is ideal for evergreen titles 
In addition to using Cost Per Circ to get high demand titles into the hands of readers, CPC is also a good solution for more evergreen titles that are perpetually popular but not at the same demand level as front list titles. Think young adult classics that you know get borrowed year after year but aren't necessarily flying off the shelves when they do. If one of these titles is available in CPC, you can make sure it's always available in your collection but you'll only pay for it when it is borrowed.  
CPC can support students in your community
Checking lists of award-winners and state curriculum reading lists against the titles available in Cost Per Circ is a great way to maximize availability for students of all ages, especially during the summer months.  
CPC can be easily tied into library programming
One of the great things about Cost Per Circ titles is they can be turned on for a set amount of time. Consider adding relevant CPC titles to your digital collection in the weeks before and after a library program for those readers who want to learn more! 
Ready to unlock your digital library's full potential using CPC?
Visit the Cost Per Circ section of Marketplace to start adding CPC titles to your digital collection today. 
Be sure to check out our second blog post, featuring tips and tricks and best practices for making the most out of your new CPC titles!  
Browse blog and media articles