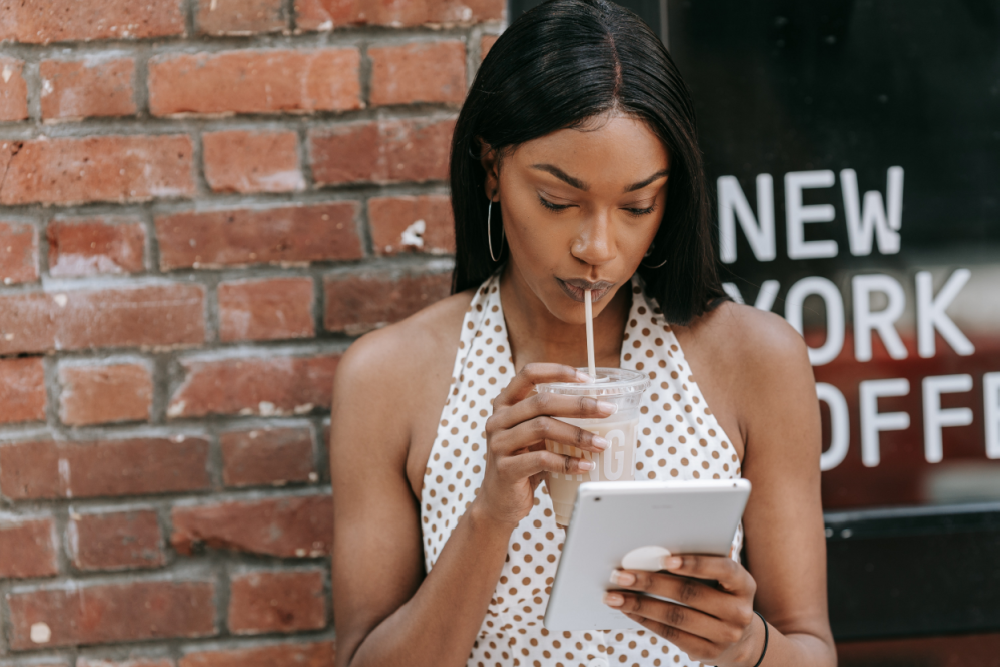 From Flirting to Forever: Top book picks for romance reader rookies
By Maria Fesz, Digital Content Librarian
Listen, I know the romance genre is not for everyone. PSYCH! It totally is. I can attest to this; I didn't start reading romance until the age of 30! I'm a firm believer that there's at least one romance novel out there for everyone that they will someday read and say, "this is EXACTLY what I wanted!" Romance today  spans so many cross-genres, life experiences, time periods, and backgrounds. I hope that these picks help the romance noob in your library (or you!) try something new. And I hope they end up enjoying their next romance novel so much that they ignore all other social engagements, significant others, and family members to finish it in a weekend (totally not speaking from experience or anything…).
I've broken these picks down into two main buckets of the romance category: Historical and Contemporary. While I'd love to get into fantasy romance, steamy sci-fi, etc., I only have so much space to write on this blog. All of these novels follow human characters on Earth, but I promise they'll provide an amazing escape nonetheless!
Historical Romance
Bringing Down the Duke by Evie Dunmore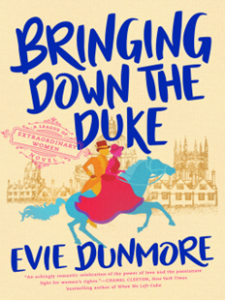 Bringing Down the Duke is the first novel in Evie Dunmore's delightful Victorian "League of Extraordinary Women" series. Annabelle Archer, the brilliant but destitute daughter of a country vicar, has earned herself a place among the first cohort of female students at the University of Oxford. The National Society for Women's Suffrage is funding her education, as long as she works to support the rising women's suffrage movement. When recruiting men of influence to champion their cause, Annabelle offers a political pamphlet to the Sebastian, the Duke of Montgomery, one of the most influential and icy (but of course, handsome) Dukes who steers Britain's politics at the Queen's command. Sebastian is obsessed with getting the Queen to grant his request to get back the castle his father gambled away and is willing to sell out his own ideals to do it. The real threat, however, is his impossible feelings for Annabelle. His attraction to Annabelle only intensifies when she finds herself snowed in at Sebastian's home and the two discover they are compatible in every way. Their respective places in society as well as their conflicting goals put strain on their budding relationship, but this is romance, so together they find a way to make it work by the end.
Dunmore does a wonderful job combining the constraints of the Victorian era with delightfully steamy attraction between Annabelle and Sebastian. Annabelle is a strong, smart female character who stands up for her beliefs and independence, and seeing Sebastian's icy exterior melt away throughout the book is incredibly rewarding. Give this to a romance noob who has preconceived notions about all historical romance being swooning, empty-headed ladies. After all, it might not be their fault that they haven't been enlightened yet!
Take a look at this title in Marketplace here.
---
Two Rogues Make a Right by Cat Sebastian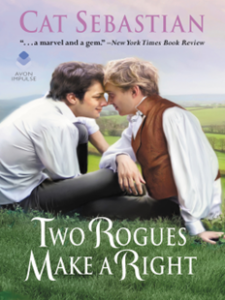 Will Sedgwick can't believe that after months of searching for his oldest friend, Martin Easterbrook is found hiding in an attic like in a gothic nightmare. Intent on nursing Martin back to health, Will kidnaps him (friendly kidnapping, of course) and takes him to the countryside to recover. Martin doesn't much care where he is or even how he got there. He's much more concerned that the man he's loved his entire life is currently waiting on him hand and foot and nursing him back to health. Martin knows he's a lost cause, one he doesn't want Will to waste his life on. However, Will begs to differ. Slowly, a lifetime of love transforms into a tender passion both men always desired but neither expected.
Cat Sebastian writes delightful m/m romance, and this novel can be read as a stand-alone, even though it's a part of her "Seducing the Sedgwicks" series. Will and Martin are in such close proximity to each other for most of this book, it makes for an extremely sweet and intimate love story. Would recommend to a romance noob who ships Jo and Laurie in Little Women.
Take a look at this title in Marketplace here.
---
Proper English by K.J. Charles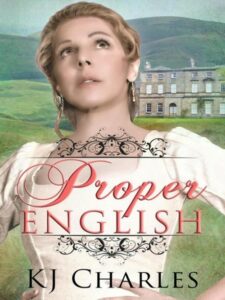 A shooting party at the Earl of Witton's remote country house is a treat for champion shot Patricia Merton—until unexpected guests turn the social atmosphere dangerously unpleasant. And that's not Pat's only problem. She's visiting her old friend, the Earl's heir Jimmy Yoxall—but she wants to spend a lot more time with Jimmy's fiancée, Miss Fenella Carruth. Fenella, or "Fen," appears to be an air-headed society bombshell, but Pat quickly finds out that, along with her laughing eyes and lush curves, is the most formidable and gloriously loving woman Pat's ever met. It quickly becomes impossible to remember why she needs to stay at arm's length. But while the womens' attraction grows, the tensions at the house get worse. Affairs, secrets, betrayals, and blackmail come to light. And when a body is discovered with a knife in their back, it's going to take Pat and Fen's combined talents to prevent the murderer destroying all their lives.
KJ Charles knows how to keep the tension high…and I don't just mean between the main love interests! The action and adventure in this novel will appeal to those romance noobs who aren't sure if just a "will they, won't they" plot will keep their attention.
Take a look at this title in Marketplace here.
---
An Extraordinary Union by Alyssa Cole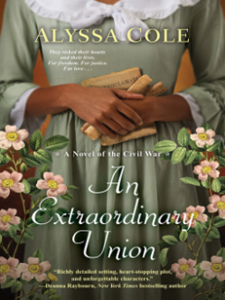 Regency or Victorian era in England not your favorite? Let me introduce you to the first book in Alyssa Cole's "Loyal League" series.
Elle Burns is a former slave with a passion for justice and an eidetic memory. As a part of the Loyal League, a network of spies that assist the Union Army, Elle has given up her freedom to pose as a mute slave in a Confederate household. Scottish immigrant Malcolm McCall is a detective for Pinkerton's Secret Service. In the same Confederate household, Malcolm is masquerading as a Confederate soldier, hoping to endear himself to Confederate officials to subterfuge a Rebel enclave. Malcolm and Elle join forces when they discover a plot that could turn the tide of the war in the Confederacy's favor. They also discover a strong, shared attraction to one another. Despite their ability to work together and their growing belief in a future with each other, a plan to secure vital information goes wrong, threatening the success of the mission and their lives.
An Extraordinary Union is an amazing blend of romance and espionage, and the romance is built on mutual respect and understanding. It's a winner!
Take a look at this title in Marketplace here.
Contemporary Romance
Book Lovers by Emily Henry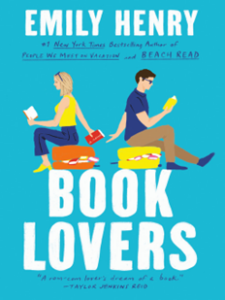 Nora Stephens' life is books, and she knows that she is not that type of heroine. The only people Nora is a heroine for are her clients, for whom she lands enormous deals as a cutthroat literary agent, and her beloved little sister Libby. Libby, who gets her to agree to go to Sunshine Falls, North Carolina for the month of August for a sisters' trip away. Libby has visions of a small town transformation for Nora, who she's convinced needs to become the heroine in her own story. But instead of picnics in meadows or run-ins with a handsome country doctor, Nora keeps bumping into Charlie Lastra, a solitary, brooding book editor she knows from back in the city. You wouldn't even call them friends, you'd just call them professional acquaintances, really. Charlie and Nora are thrown together again and again as the "city people" in the small town, and their time together is initially centered on Nora's client's next book. While Charlie and Nora become closer to one another and attraction takes hold, their own insecurities along with rocky relationship issues between Libby and Nora may prevent either of them from reaching their happy ending.
I think any Emily Henry book would serve as a fantastic introduction for the romance noob because Henry had a gift for focusing on other important relationships within the book that contribute to the growth of the characters. However, I particularly like Book Lovers for its unconventionally swoony hero and its relatable heroine. Charlie, and Nora especially, discover as much about themselves as they do about each other in a novel that isn't just about the Happily-Ever-After. Although that's still great, too.
Take a look at this title in Marketplace here.
---
The Switch by Beth O'Leary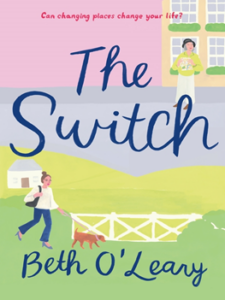 When overachieving, overworked Leena Cotton is ordered to take a two-month sabbatical after blowing a big presentation at work, she escapes to her grandmother Eileen's house for some rest (and to hide). Eileen is newly single and about to turn eighty. Her husband left her for a much younger woman. She'd like a second chance at love, but her tiny Yorkshire village doesn't offer many eligible gentlemen. So they do what any good grandmother/granddaughter duo would do…they decide to try a two-month swap. Eileen will live in London and look for love. She'll take Leena's flat and learn all about dating apps and city neighbors. Meanwhile Leena will look after everything in rural Yorkshire: Eileen's cottage and garden, her idyllic village, and her neighborhood projects. But stepping into one another's shoes proves trickier than either of them expected. Eileen and Leena are also both dealing with their own demons. Eileen is still dealing with the grief of being left, and Leena is dealing with loss and stress by avoiding her own mother, whom she hasn't spoken to in years. Through the switch and relying on each other for wisdom and support, can they make it through the two months and come out happier on the other side?
To me, this is more of a character growth novel than a romance, which could appeal to a romance first-timer. The predicaments both characters find themselves in are realistic, and the romance takes second stage to Eileen and Leena's growth as people. The later-in-life romance aspect of this book is not something you see in a lot of bestselling romance, and O'Leary does a wonderful job making it believable and exciting. Hand this one to readers looking for witty banter with emotional depth, quirky characters, and sweet romance.
Take a look at this title in Marketplace here.
---
Ties That Tether by Jane Igharo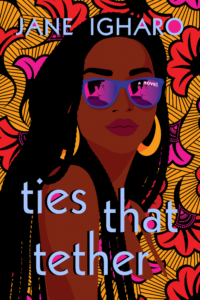 At twelve years old, Azere promised her dying father she would marry a Nigerian man and preserve her culture even after emigrating to Canada. Her mother has been vigilant about "helping" her to stay well within the Nigerian dating pool ever since. But when another match-making effort goes wrong, Azere ends up at a bar, enjoying the company and later sharing the bed of Rafael Castellano, a man who is tall, handsome, and distinctly not Nigerian. When their one-night stand unexpectedly evolves into something serious, Azere is caught between her growing feelings for Rafael and the compulsive need to please her mother who will never accept a relationship for Azere that isn't with someone of Nigerian heritage. Azere can't help wondering; can she be with and love Rafael without compromising her identity?
If you have a reader who enjoys contemporary romcoms but is looking for writing and language that skews a bit more toward literary fiction, I would suggest this book. I also thought the author did an amazing job with conflicts of cultural obligations and identity; for me it was a refreshing approach to a mixed-race relationship novel.
Take a look at this title in Marketplace here.
---
How to Fail at Flirting by Denise Williams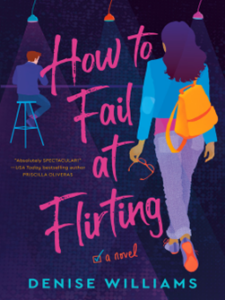 When her department lands on the university's chopping block, Professor Naya Turner's friends convince her to go out for an evening on the town. For one night, her focus will stray from her demanding job and its impending loss, and she'll tackle a new kind of to-do list (it's called get a life outside of work). Except her friends bail. But not all is lost…She meets a charming stranger in town on business, and he presents the perfect opportunity to check off some items from the list. Let the guy buy her a drink. Check. Try something new. Check. A no-strings-attached hookup. Check? Naya gets sick, and assumes that it's the last time she'll hear from her cute stranger, Jake. But, when Jake reaches out for more, it leads to the beginnings of a relationship that makes Naya feel truly confident for the first time since she left her abusive ex. Complications arise when it turns out Jake's "business" in town is part of the consulting firm hired by the university to make cuts. This, combined with Naya's ex being back in town, tests the relationship to its limit. Naya has tough choices to make, but Jake remains a steady and supportive presence, and Naya ultimately makes the decision that's best for her.
I think there is a stigma with romance novels that they are always "fluff" and don't deal with serious issues. Today's contemporary romance is succeeding in toppling down this stereotype, and How to Fail at Flirting is a prime example of that.
Take a look at this title in Marketplace here.
---
Spoiler Alert by Olivia Dade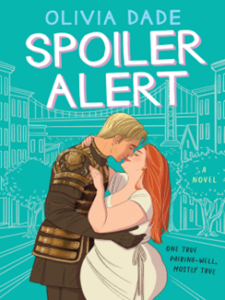 Marcus Caster-Rupp has a secret. While the world knows him as Aeneas, the star of the biggest show on TV, Gods of the Gates, he's known to fanfiction readers as "Book!AeneasWouldNever", an anonymous and popular poster.  Marcus is able to get out his own frustrations with his character through his stories, especially the ones that feature the internet's favorite couple to ship, Aeneas and Lavinia. But if anyone ever found out about his online persona, he'd be fired. April Whittier has secrets of her own. A hardcore Lavinia fan, she's hidden her fanfiction and cosplay hobby from her "real life" for years—but not anymore. When she decides to post her latest Lavinia creation on Twitter, her photo goes viral. Trolls and supporters alike are commenting on her plus-size take of the character. Marcus sees her pic and asks her out on a date to spite her critics. Even though their first date is a disaster, Marcus realizes that he wants to see more of April than the one-time publicity stunt. And when he discovers she's actually "Unapologetic Lavinia Stan", his closest fandom friend, he has one more secret to hide from her.
Dade's writing is smart, and the pop culture parallels are delightful. Plus-size heroines are having a moment that I hope will last until the end of time. Even though April is a confident, amazing woman, Dade does an amazing job manifesting the anxiety and self-doubt that can live inside a person regarding their weight and appearance both during a relationship and throughout their lives.
Take a look at this title in Marketplace here.
---
Truth or Beard by Penny Reid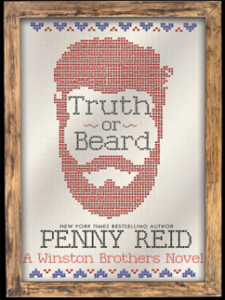 Identical twins Beau and Duane Winston might share the same handsome face, but where Beau is outgoing and sociable, Duane is broody and reserved. This is why Jessica James, recent college graduate and perpetual level-headed good girl, has been infatuated with Beau Winston for most of her life. Duane and Jessica, on the other hand, have always been adversaries. She can't stand him, and she's pretty sure he can't stand the sight of her. But Jessica's been away at college, so it's been a few years since she's seen the twins. After a case of mistaken identity, Jessica finds herself in a confusing situation. Jessica James has spent her whole life paralyzed by the fantasy of Beau and her assumptions of Duane's disdain; she's unprepared for the reality of Duane's insatiable interest and her intense attraction to him as well. Not helping matters is that Duane seems to have gotten himself in trouble with the local biker gang, the Iron Order. Certainly, Beau's magic spell is broken. Yet when Jessica finds herself drawn to the man who was always her adversary, now more dangerous than ever, how much of her level-head and heart is she willing to risk?
This is a rom-com winner. Witty banter, swoony characters, and some drama and mystery while still keeping the relationship and chemistry of the couple at the forefront. I love romance series that follow siblings because the added family dynamic adds to the depth of the characters. If you're a fan of family sagas but think you might like some romance between swoony bearded men and funny, smart women snuck in there, I'd give the Winston Brothers series a shot!
Take a look at this title in Marketplace here.
Ready for more romance?
Give the romance readers in your community more great titles thanks to these lists made by our OverDrive librarians:
Love is War: Enemies to Lovers Romance
Tags In
Browse blog and media articles