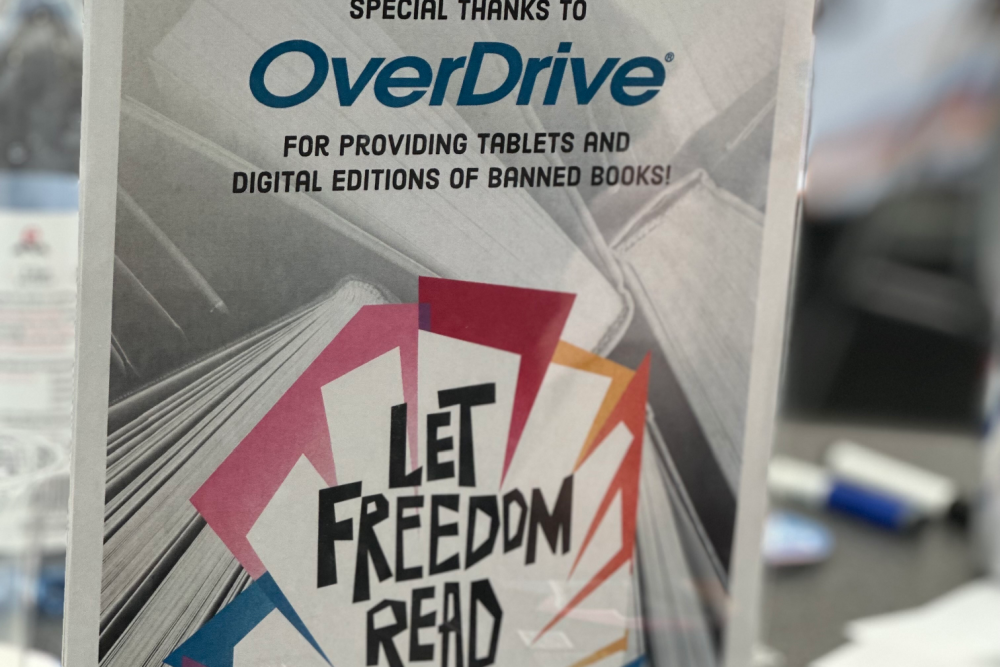 OverDrive supports the freedom to read during ALA Annual
Last week, librarians gathered in Chicago for the 2023 American Library Association (ALA) Annual conference. Many of the conversations and sessions at this year's conference centered on the current state of book challenges in the country and the related issues facing public libraries and schools.  
According to data from ALA, the number of book challenges in 2022 was nearly double the total from 2021, with over 1269 attempts made to challenge library books and resources last year. This was the highest number of attempted book bans recorded by ALA since they started keeping track 20 years ago.  
Let Freedom Read
During the ALA conference, OverDrive had the privilege of sponsoring two events in support of intellectual freedom and access to information. For both of these events, tablets were provided with Libby and digital editions of frequently challenged and banned books.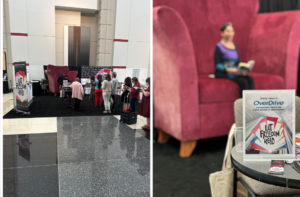 Banned Books in the Big Chair
On Saturday, June 24, 2023, attendees of the ALA conference were encouraged to climb into the big chair and read their favorite banned book.  
Right to Read-A-Thon
This seven-hour fundraiser invited participants to read for five minutes from a banned or challenged book.  
All proceeds from the event are being donated to the LeRoy C. Merritt Humanitarian Fund. Established in 1970, the LeRoy C. Merritt Humanitarian Fund honors the memory of Dr. LeRoy C. Merritt, supporting the welfare, medical care, and livelihood of librarians who have faced discrimination based on gender, sexual orientation, race, color, creed, religion, age, disability, or national origin.  
The Freedom to Read Statement
Sunday, June 25 also marked the 70th anniversary of the Freedom to Read Statement. On June 25, 1953, leaders from the literary world, including ALA and the Association of American Publishers, came together to adopt the Freedom to Read Statement. This statement was reaffirmed at the 2023 ALA Annual conference. You can read the full Freedom to Read Statement here. 
We are proud to stand with libraries and educators as we all continue supporting our right to read.  
Tags In
Browse blog and media articles