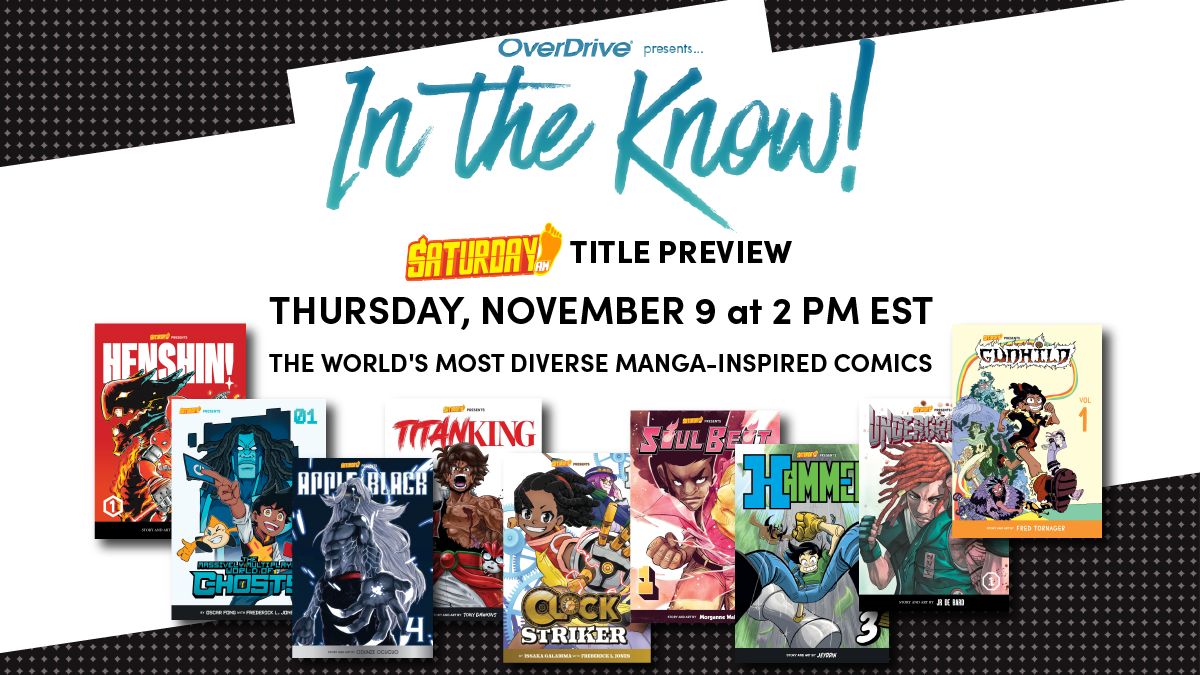 Be In the Know with Saturday AM
Tune in Thursday, Nov. 9 at 2pm ET to hear from Saturday AM – the world's most diverse manga-inspired comics provider – as they round out our In the Know series for 2023 with our first-ever manga virtual event. Register now!
Join Saturday AM's Editor, Austin Harvey, as he discusses what makes Saturday AM's line of original and exclusive manga from non-Japanese creators so special. He'll discuss some key titles in their catalog while also speaking to special guests including the founder and creator of Clock Striker, Frederick L. Jones; superstar artist and creator of Apple Black, Whyt Manga; award-winning artist of Gunhild, Fred Tornager; and beloved artist of Hammer and Rick and Morty's Manga, JeyOdin. Register here to join the webinar on Nov. 9!
Library partners who want a sneak peek can shop the featured title list in Marketplace here.
This is a unique opportunity to hear directly from Saturday AM's staff, artists, and creators about their titles and to learn more about what they have to offer in the way of manga and diverse comics. Don't miss your chance to be in the know. Be sure to tune in here to learn more!
To view recordings from previous In the Know presentations and to continue to be in the know about upcoming presentations, be sure to check out the dedicated news alert in OverDrive's Marketplace.
Tags In
Browse blog and media articles