The easiest way to get your students reading:
K-5 QuickStart
The best – and easiest – reading service for libraries is now specially designed for K-5. eBooks are instantly available, with SIMULTANEOUS ACCESS FOR EVERY STUDENT in class, at home…everywhere! There's no app to install or files to download and students can read on PCs, tablets, Chromebooks and more – INSTANTLY!
With OverDrive's K-5 QuickStart package, you can offer your students the most advanced digital reading platform with popular Read-Alongs, picture books and other engaging titles.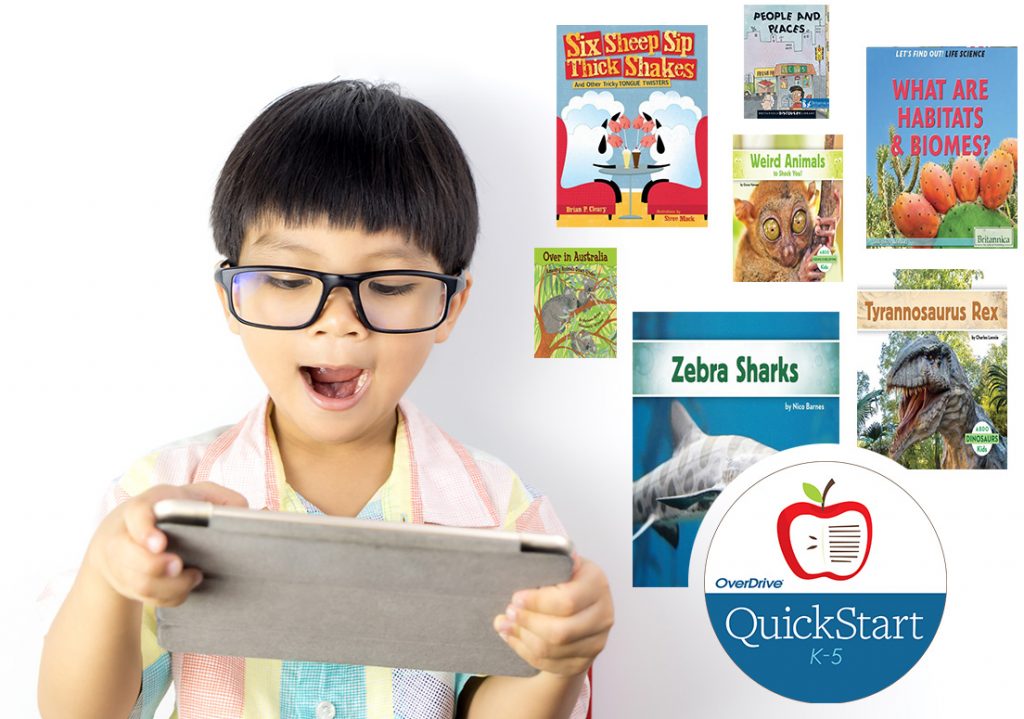 Order today and be reading in as little as a week!
ONLY $499 PER YEAR PER BUILDING
Educators like you have countless things to juggle every day. Providing students access to great books needs to be seamless to keep things running smoothly. OverDrive's K-5 Quickstart collection is easy to set up and even easier for your students to use.
No setup, No software, No app.
A premium collection of 200 eBooks, including Read-Alongs

All titles available for simultaneous use – no waiting

No app needed – instant access right in the browser

Easy to use on all computers and devices in class, at home… everywhere!

Easy, secure access

Simple sign on designed for the youngest students

Custom website built for your school
Click here to see just some of the ways you can promote reading and learning with K-5 QuickStart.
Have any questions or need to speak with a representative?