BCPS students can access digital books FREE
Meet Sora, the student reading app.
Sora is the quickest and easiest way to read digital books. BCPS students can log in with their BCPS email address and password and instantly access hundreds of ebooks and audiobooks on virtually any device, for FREE.
Broward County Public School's ebook and audiobook collection is available 24/7. Get started with just a tap.
Start Using Sora

Using Sora is easy!
Login with your BCPS email address & password
Sora Quick Tips for Students
Read, Listen or Read-along
Different types of books (ebooks, audiobooks or read-alongs) are available for all ages and reading levels!
Read in 20+ languages
Use Sora in 10 languages including English, Spanish, French, Chinese & more. Some books are also available to read in over 20 languages!
Earn Badges
Read for long periods of time, finish a book, or borrow different types of books and you'll earn badges and bragging rights!
Define, Highlight & Take Notes
Hold, drag & highlight text to make notes & define words. You'll be able to export to PDF, Google Docs, & more.
Bonus: Connect to the
Broward County Library System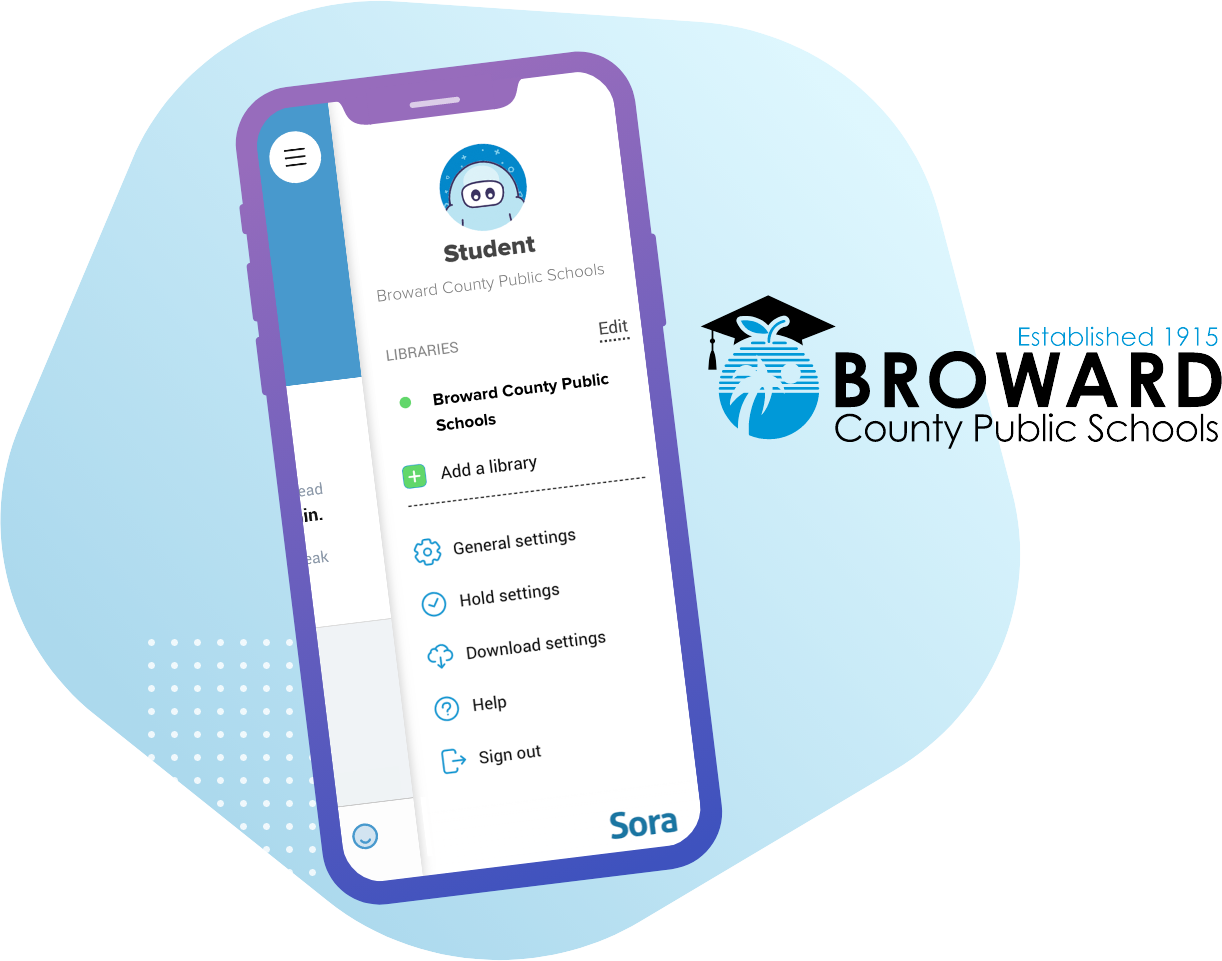 In addition to ebooks and audiobooks available from the BCPS school collection, Sora allows students to:
Access thousands of age-appropriate digital books in all subject areas
Read books in more than 20 languages
You can borrow books from the Broward County Library System with a valid Broward County public library card. In the Sora menu, select "+Add Library" and enter Broward County Library System. Browse their collection, enter your library card information upon check out, and enjoy!
Brought to you by your school, and built with ? by OverDrive.

BCPS Educators
Use digital books with your students
Sora, the student reading app, is our school's gateway to the world's largest selection of ebooks and audiobooks, spanning millions of titles from thousands of publishers.
Our current collection features digital books for required reading and supplemental reading, and can be customized with books your students need right now.
Assign Books
In Sora, you'll be able to assign specific books to your classrooms at different reading levels.
Track Achievements
View what badges students are receiving for reading achievements with in the app.
View Progress
Monitor student progress. See how much & how often they are reading & in what formats.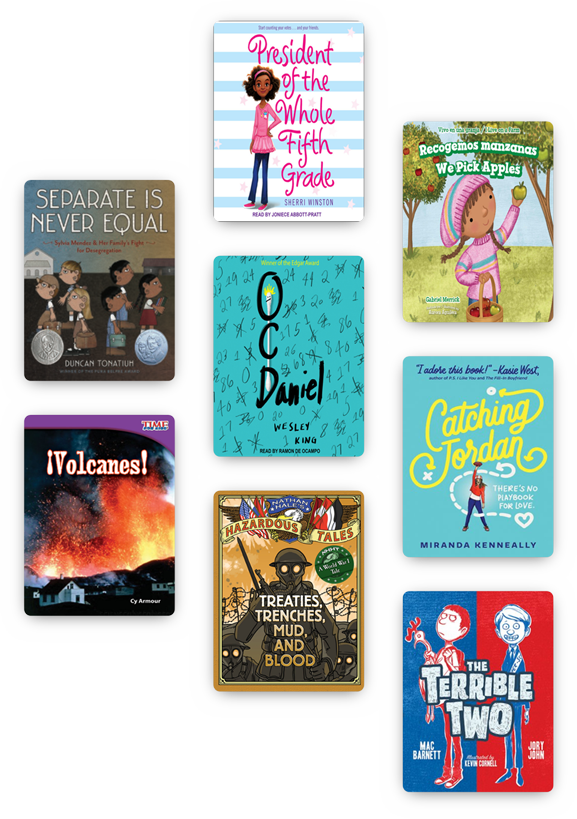 Hundreds of Premium Titles
The Sora app comes loaded with hundreds of premium titles that don't cost our BCPS schools a penny. Plus, the titles in Sora's free collection are frequently refreshed, so check Sora often!
Today, you'll find*:
Community Reads: Spanish Titles for Young Readers
Premium, multi-user titles, constantly refreshed with new additions
Required reading classics: Emma, Call of the Wild, Great Expectations, Hamlet
Student favorites: Diary of a Wimpy Kid, The Terrible Two, Every Falling Star
Books from your local public library's digital collection, if available (Menu » Choose Add a Library)
To purchase specific books for your classroom, contact your Sora account team.
Need help getting yourself or your students set up with Sora?
*Titles in Sora included free collection can vary over time.
Helpful Sora Resources for Educators and School Staff